Discussion Starter
·
#1
·
Detcan I made
All of the parts were ordered from Jaycar. Kind of sucks the shipping cost more than the parts. The only parts that arent on there are a piezo and the 1/4 in headphone jack which I already had from building guitars. All together under $40 to build and pretty easy as long as you can solder.
part list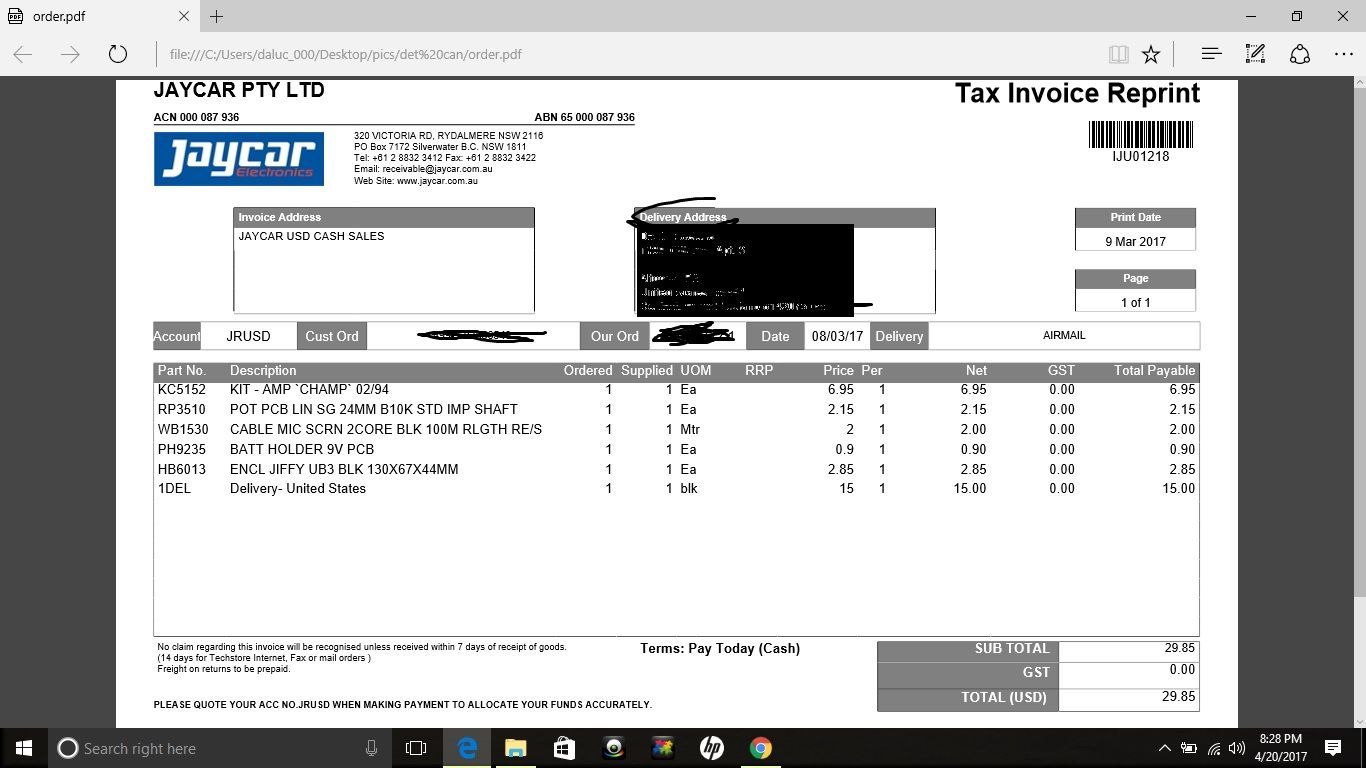 All of the parts laid out
Everything soldered to the board. The kit comes with instructions. The only two changes are soldering a jumper instead of the 1k resistor and soldering a POT instead of VR1.
Soldering the piezo
Drill some holes in the box and attach the components. I used hot glue for the circuit board and battery holder
I haven't had a chance to use it on an engine yet but it will defiantly work. I still need to decide if I want to use a battery clip or a eye clip to attach it to the engine.
I will most likely use an aux cord and run it through audacity on my laptop that way I can record it. I'll use my phone to dictate also.
If anyone has any questions feel free to message me