Not done yet, still deciding on gauges , etc.
Materials:
Gauge panel material, I used .032 aluminium diamond plate
Cardstock to make template out of
Razor blade and pen for template
Stock cluster for the clear cover and bezel, we wont use the electronic back half.
I used a angle grinder and cut wheel to hack out the center of the bezel.
Steps
1: take the cluster apart and make a template
2: cut your filler and cut the bezel center out
3: make sure it fits before you go further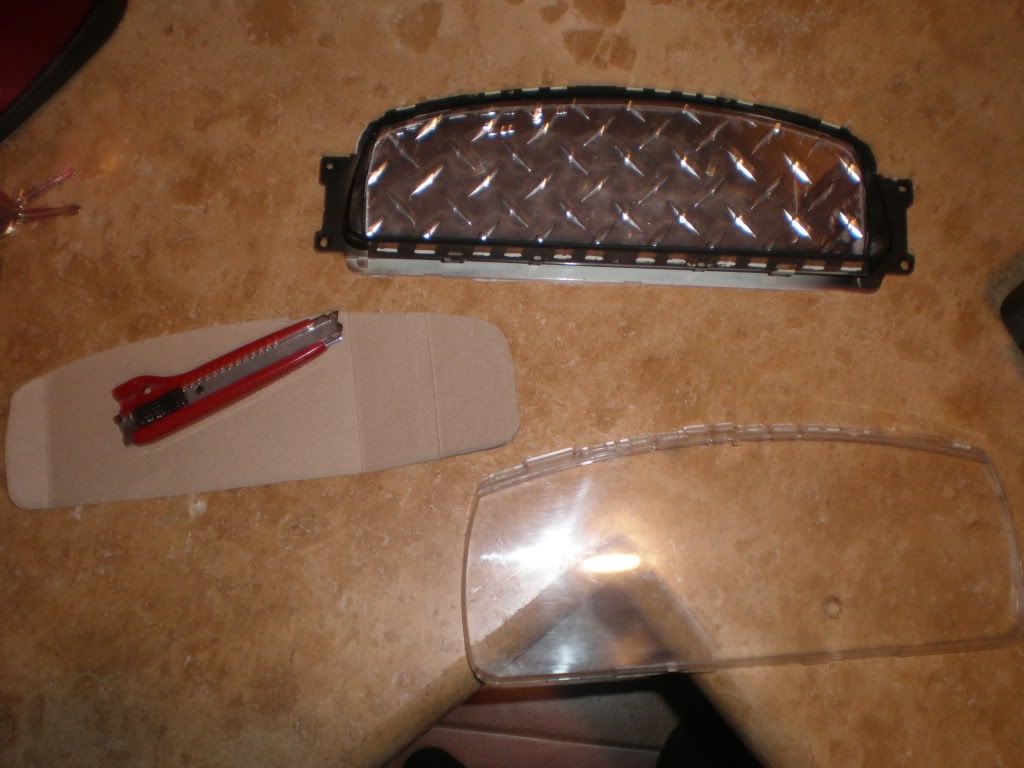 4: Trace how your gauges will be layed out and get an idea.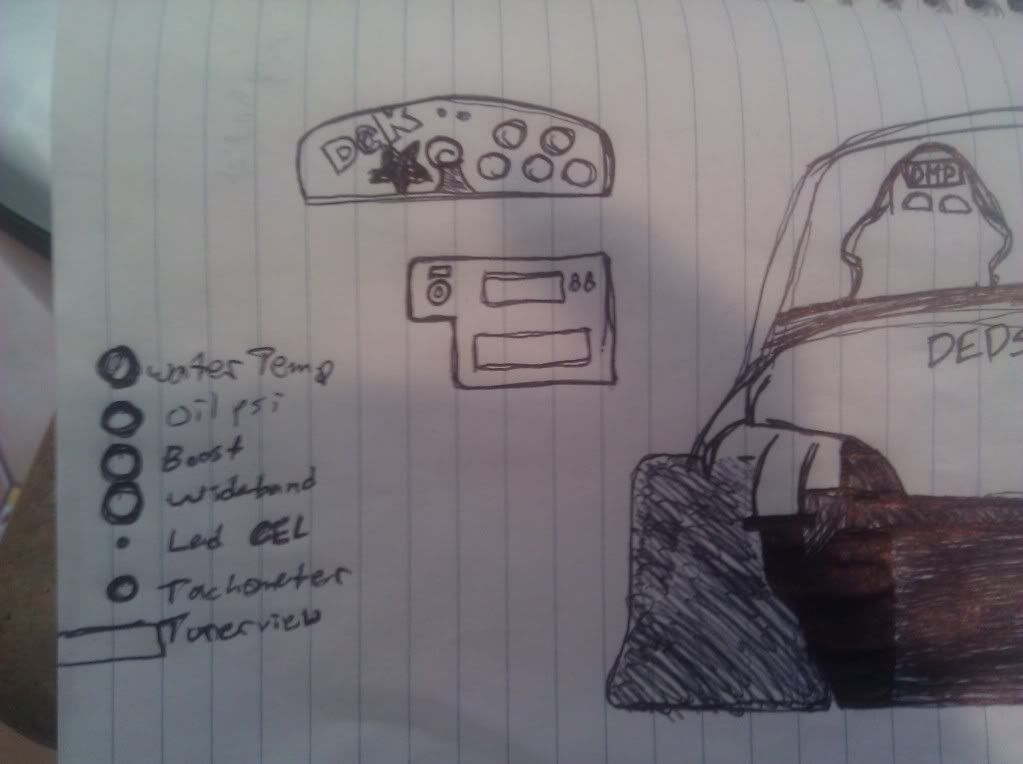 First thing that popped in my head^^^^^^