HI all,
i've seen soo many topics with the Q: is it possible?
yeah it is. however the crx and 4thgen is getting less common these days, so it would be a little late but i thought it would be a good thing to write a diy anyway
here is a DIY for you all with pictures.
strip it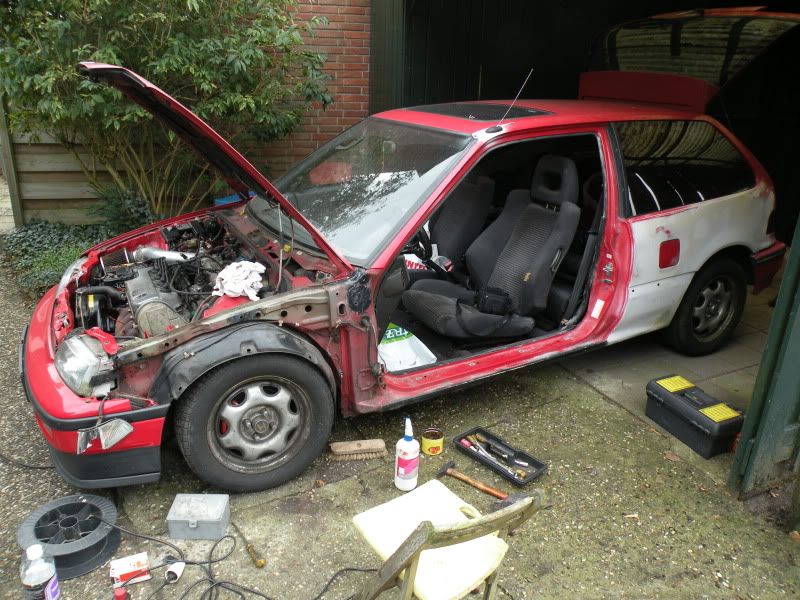 crx fender and crx bumper mounted.
With the crx bumper, you MUST remove the bumpermounts on the frontend of the car. otherwise the bumper will stick out a few cm's and creates an ugly emptyplace under the headlights.
I used the Civic innerbumper piece.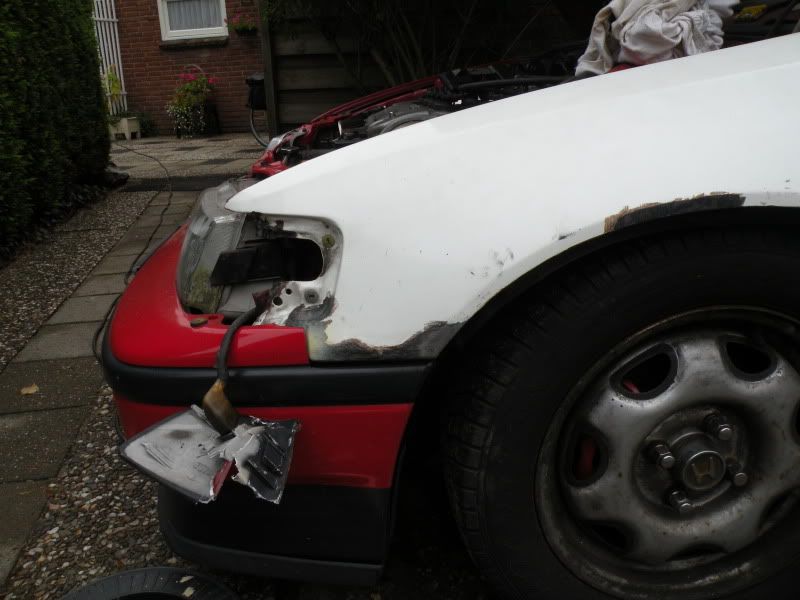 the difference with the fenders and notice the gap..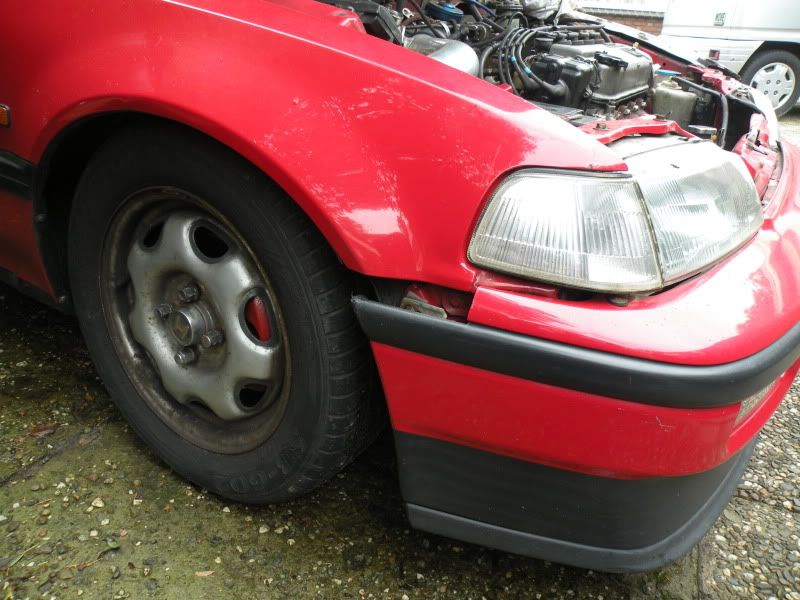 and ACTION!.... Cut! (notice the different heights for the amber lights for the crx and civic)
make sure your fender pieces are lined up. use the 2 squares for the perfect fitting.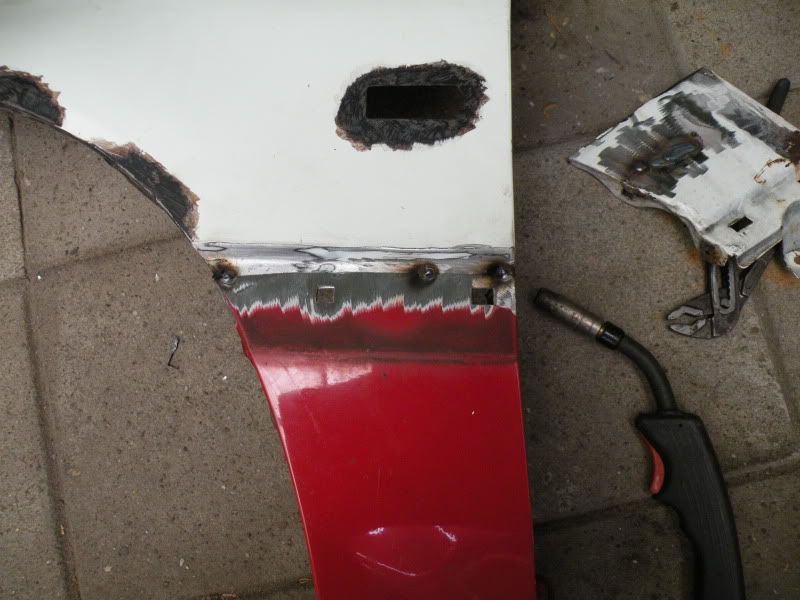 Just weld it on a few places and testfit it on the car to be 100% sure.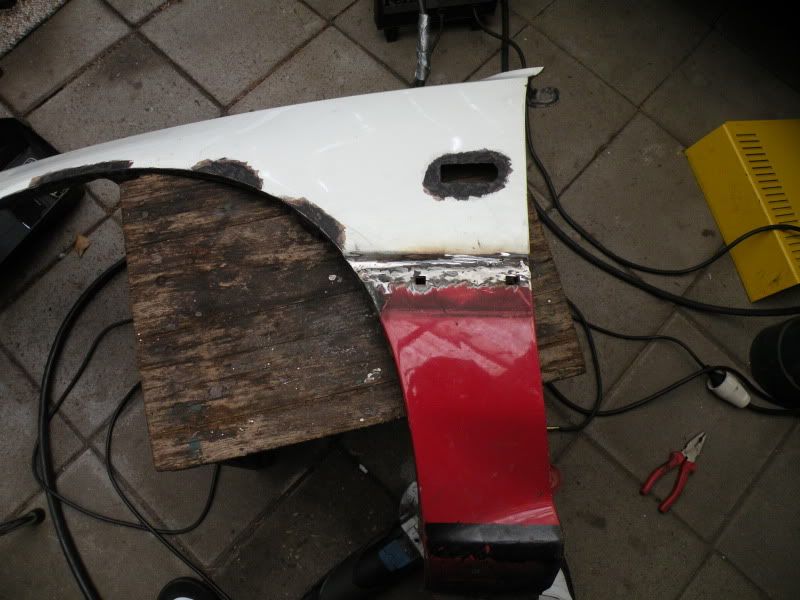 I decided to fill the gaps for the amber signal lights. because i like clean stuff.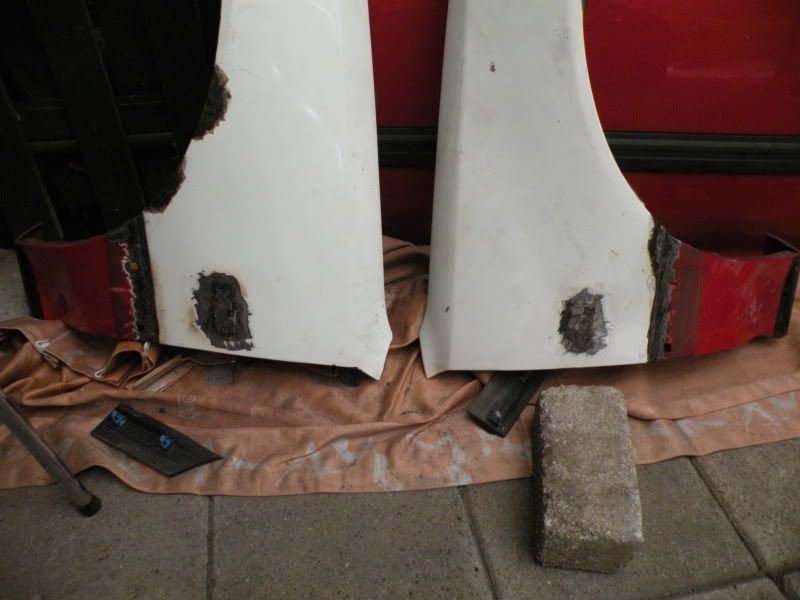 started to use bondo putty (its called plamuur in here)