First off, the reason I did this mod is because I installed a stage 4 Comp clutch and the rubber bushing at the end of the brand new OEM cable disintegrated in 2 days. Plus everyone who has installed a stage 4 or higher clutch knows how much you need to tighted the cable from the get go just to get enough travel, due to cable stretch and this little grommet compressing so much. So I decided it needed to be a little stronger. I know it won't help the other week points in the clutch system, like the pedal and cable stretch, but it should make a difference!
Now lets get to work.
First remove the factory rubber grommet. This wasn't very hard for me. Mine split on it's own.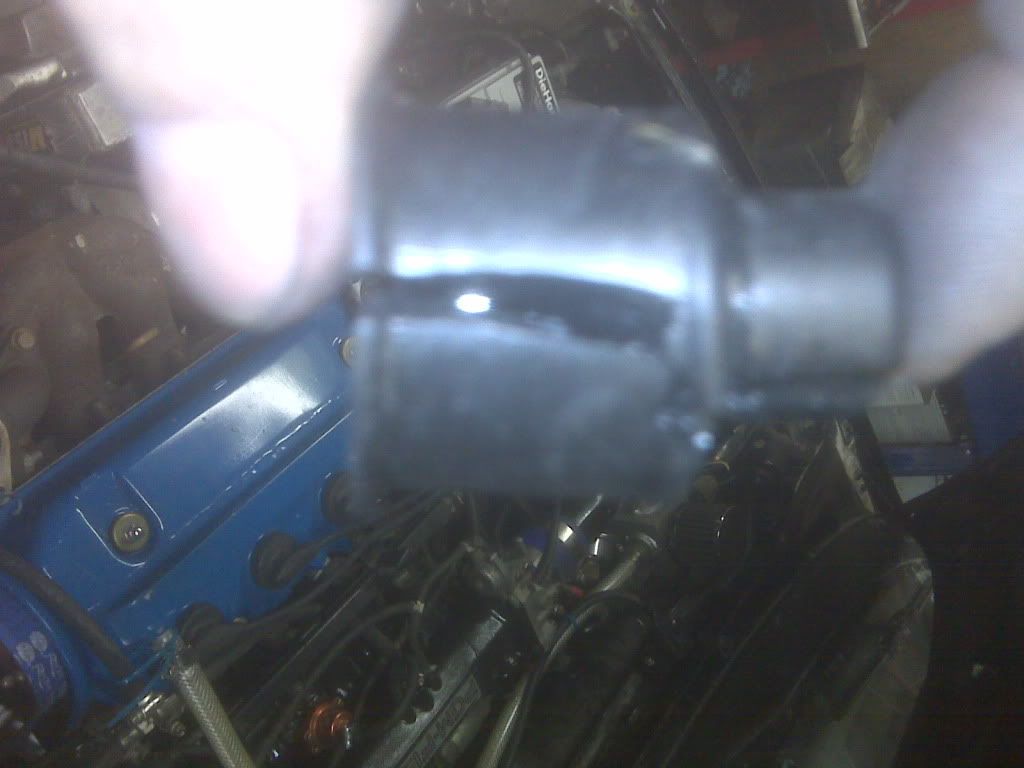 Here's what the cable looked like after it's removal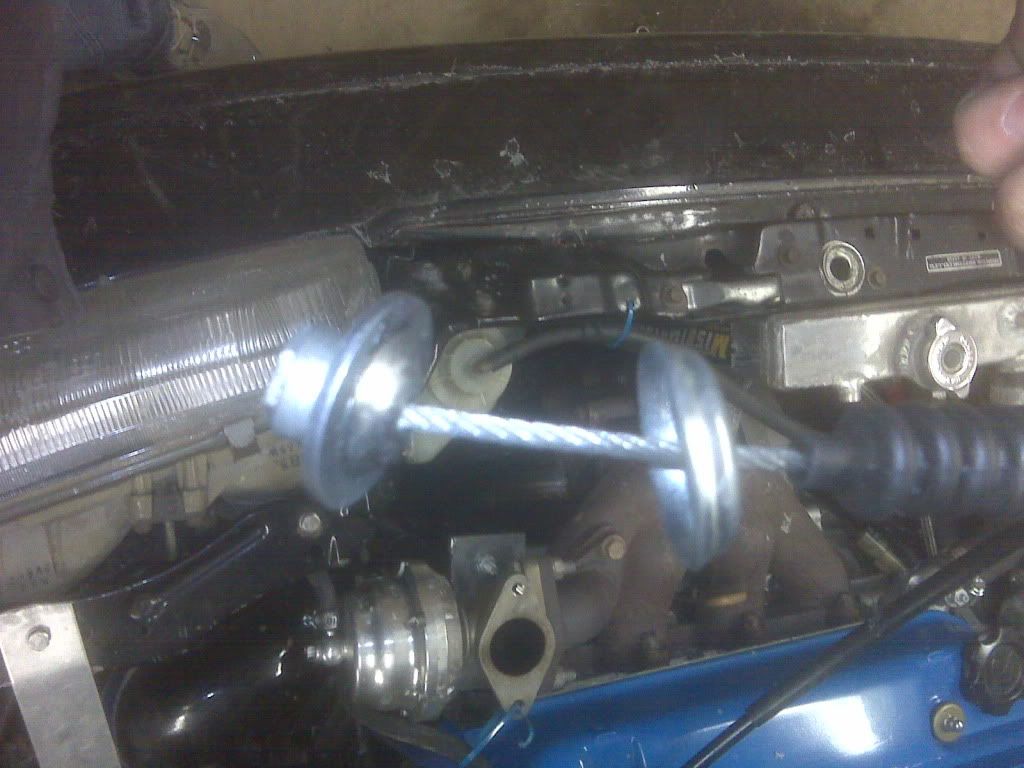 Next gather these plumbing parts. Any hardware store should have them.
a 1/2 inch pipe coupling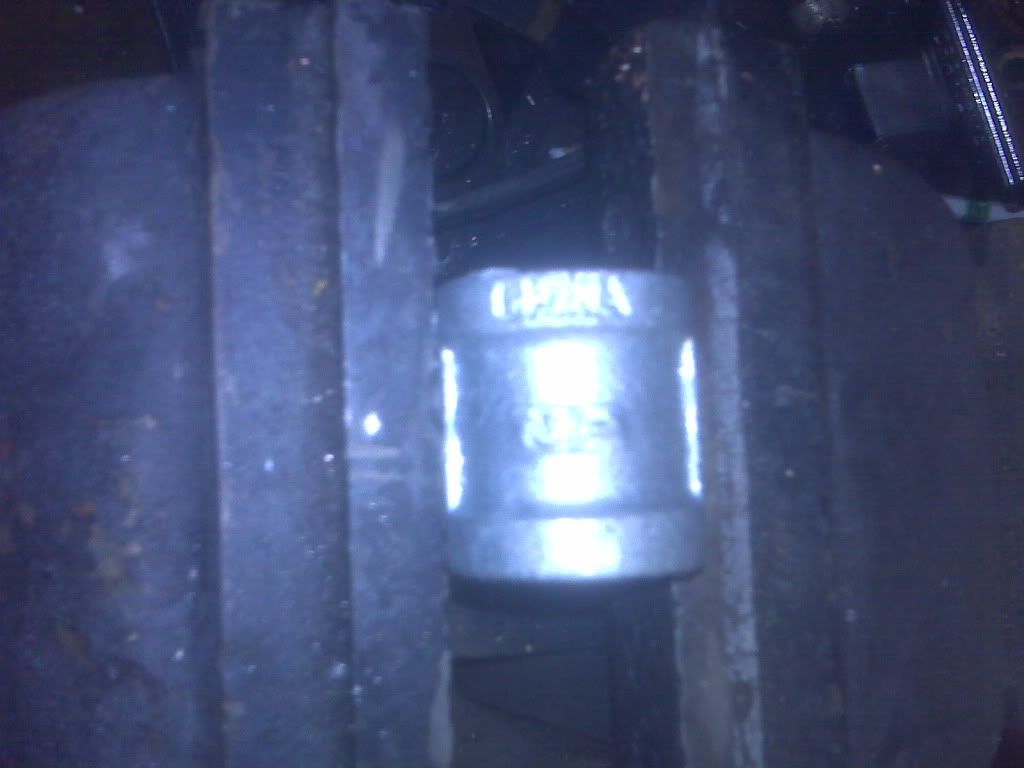 A 1/2 to 1/4 pipe bushing.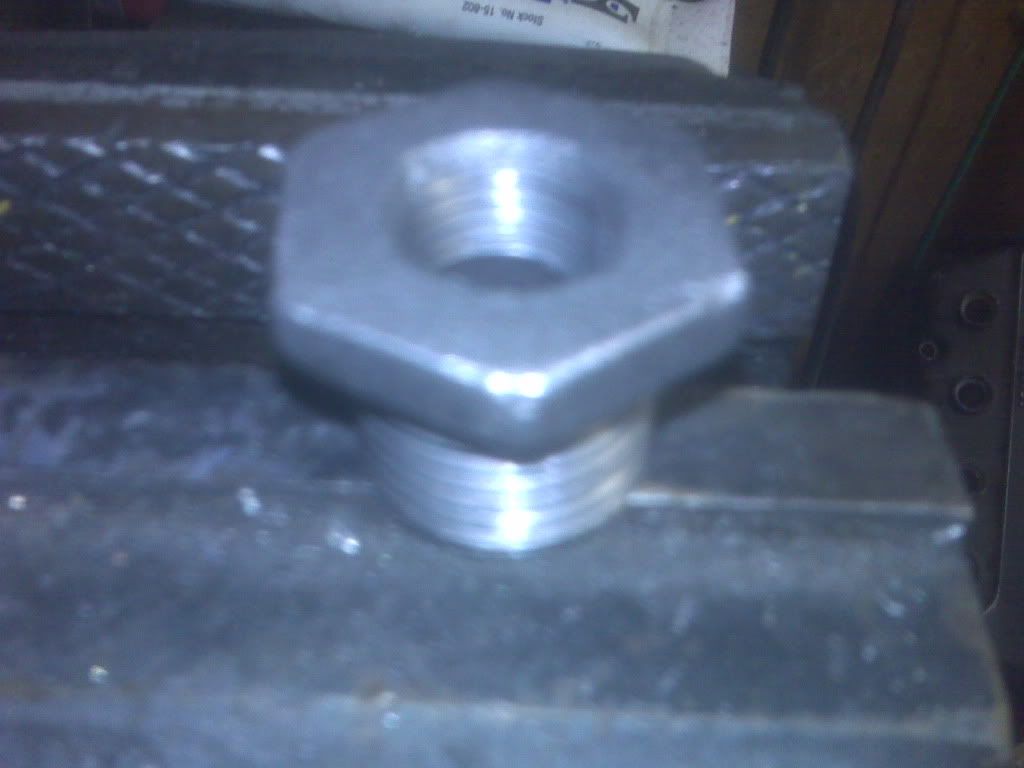 And finally a 1/4 inch nipple. 1-2 inches long. It will be cut down anyway. Mine was a 2 inch.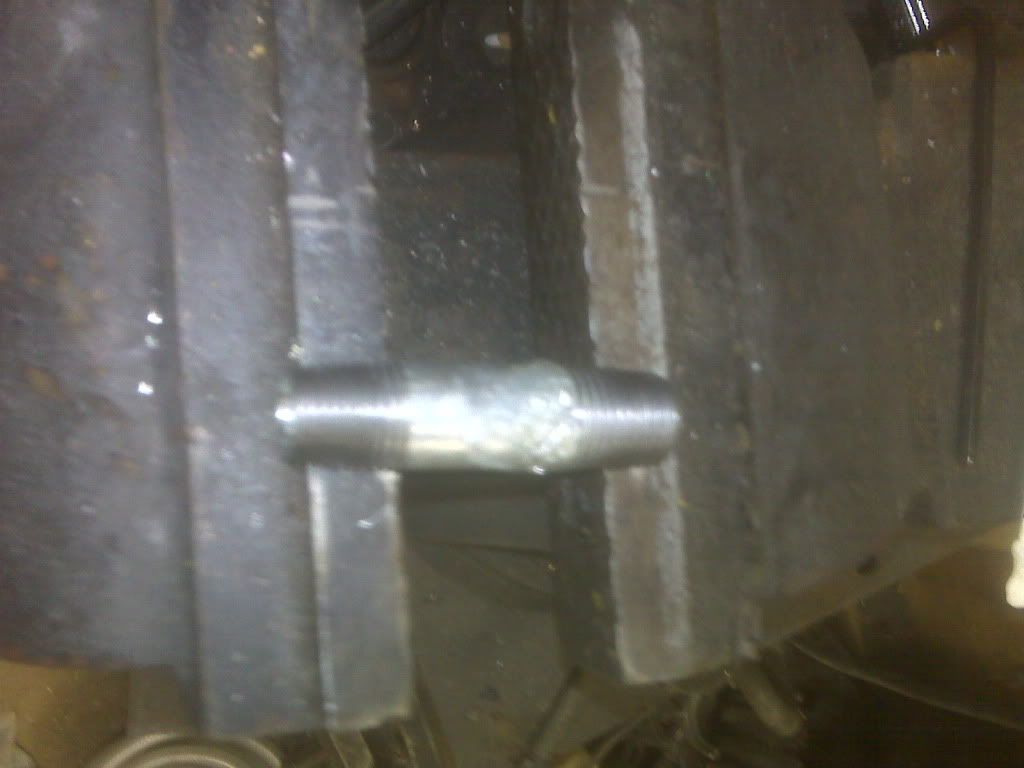 I got a little ahead of myself and started grinding a little too quick but it worked out anyway. The first thing to do is cut a groove wide enough for the cable to enter the center of the 1/2 inch coupling. I used an angle grinder with a cutting wheel. I cut this groove first to make it easy to bottom out the bushing later.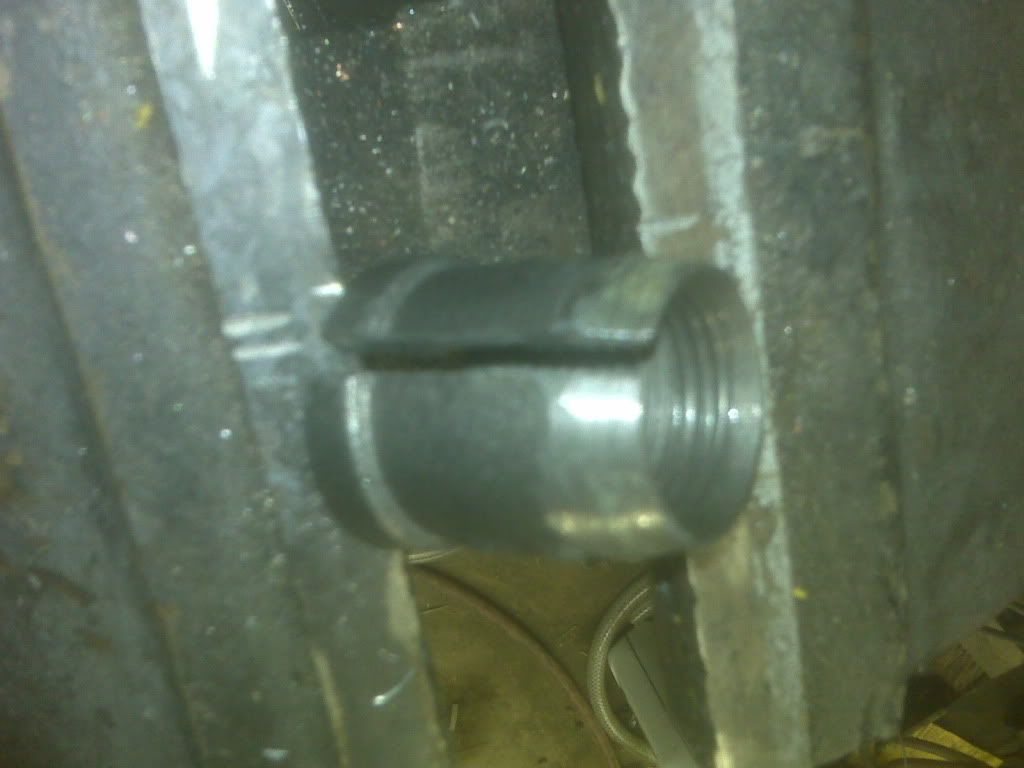 Next you will thread the 1/2-1/4 bushing into the coupler. Now that the coupler is split it should be fairly easy to bottom it out.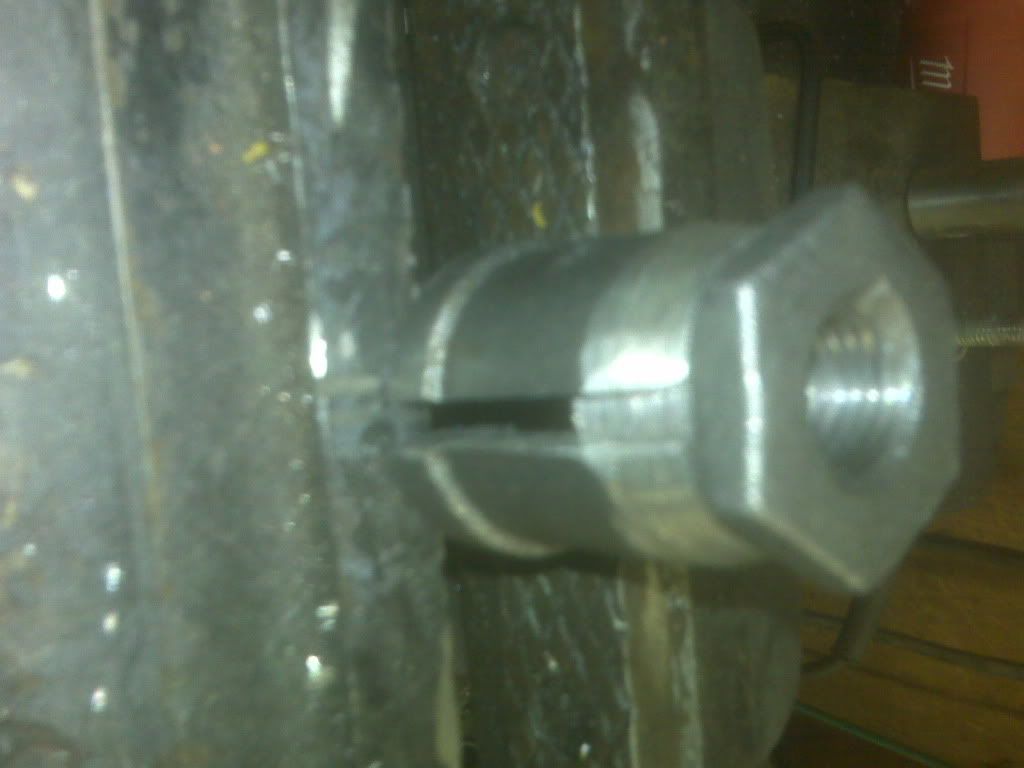 Now Thread the 1/4" nipple into the bushing as far as you can. Then cut the nipple down to approximately 1/2 inch out of the bushing. Then Go ahead and grind the top at a taper like this. Grind just enough so it will sit inside the concave washer on the cable.