Discussion Starter
•
#1
•
I think this is more of an issue for B series folks, but I ran into a guy who was fairly excited about my simple solution, so in case anyone wants to use a hydro tranny in an EF/CRX here I figured id toss up the pics of what I did.
My CRX came with a hydro GSR tranny and this unholy abomination:
It costs $250 and it total crap, it does work... sorta, but just dont do it.
This cost me $25 for the 92+ CMC + Res + clevis pin on ebay, and about $45 for the clutch hydraulic line on ebay. So ~$70 total and works WAY better.
I started off off inside the car, lining up where to drill the firewall that would line up with the clutch pedal and have a little room on the engine side. Once I did that I drilled out the holes and mounted the CMC in place on the firewall (you can see I missed a bit on the first hole). Then I marked on the pedal arm where where the CMC would line up with the pedal then drilled a hole for the clevis pin through the clutch pedal arm, I had to grind down one leg of the clutch pedal starter cutout, but it still works fine: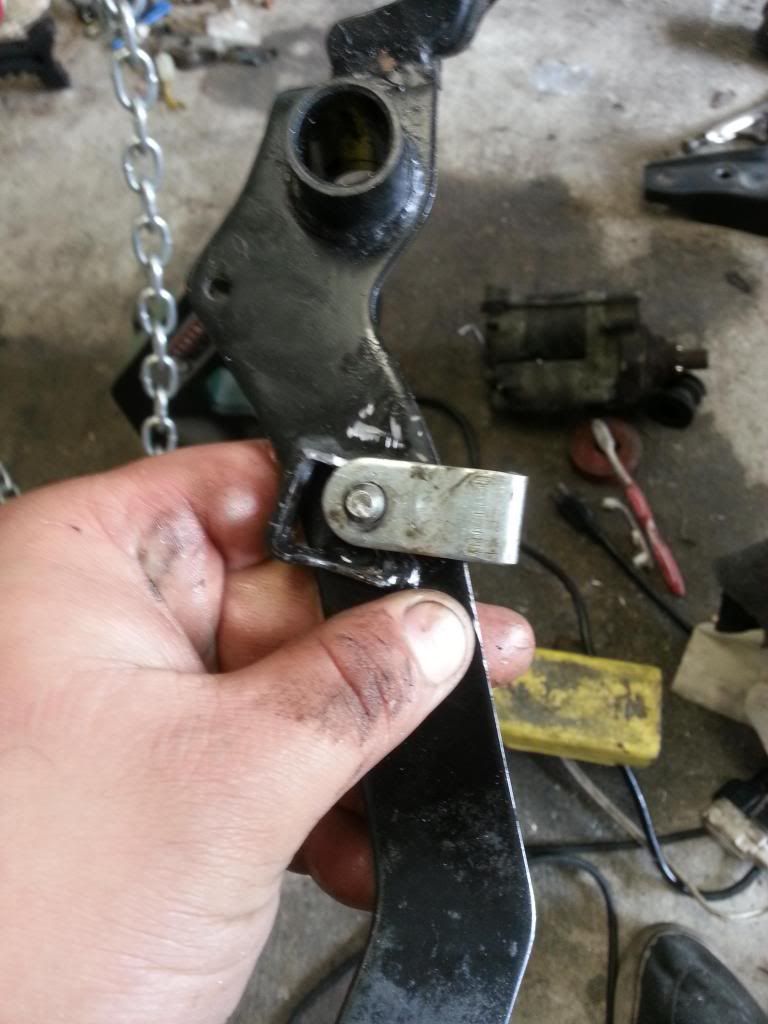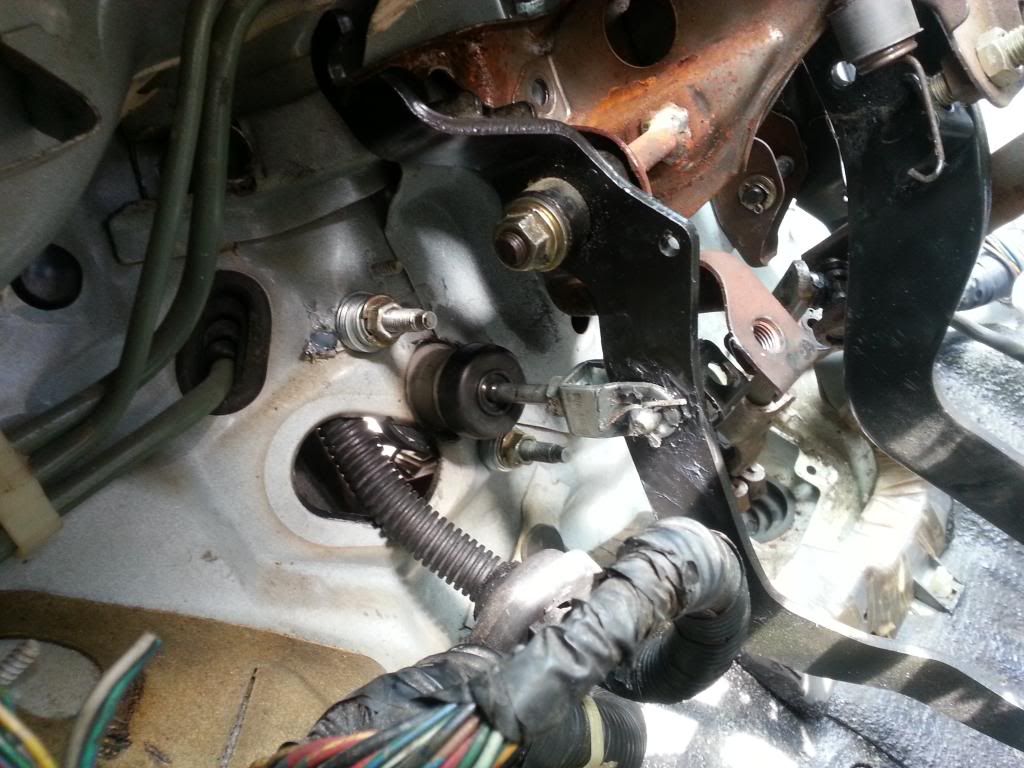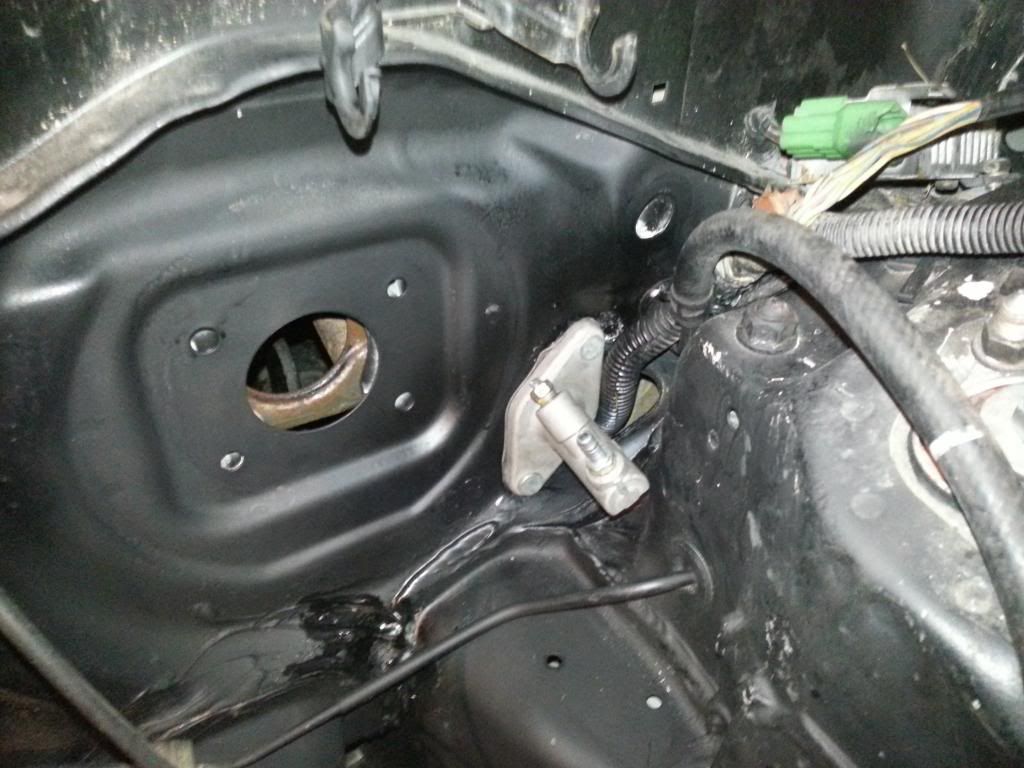 I dont use a brake booster, but I could barely fit one in there if I wanted too, although I would have to remove it to change the CMC. So be extra careful if you want to keep your booster.
I would like to add a brace to the CMC at some point, but it works great as is and doesnt feel like it is flexing or anytbing.
Ill get some pics of the completed setup tomorrow.