Discussion Starter
·
#1
·
So, you just changed the ride height of your car, and you want to set the alignment so you don't eat tires like crazy.
IMO the most important alignment setting is toe in/out. Not only will having too much toe (either direction) wear out tires like mad, your car will handle like crap.
Lots of folks talk about using string to align the car - I've tried it, found it to be a pain and wasn't able to get any accuracy at all. I had read in Grassroots Motorsports magazine about a tool that was fairly easily built, but didn't quite understand. Then, I found this online: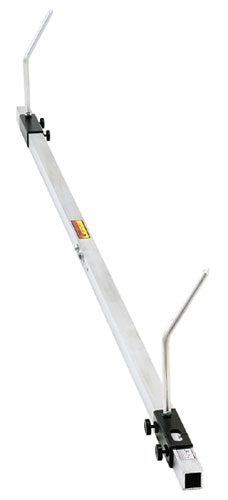 - called a Toe Bar, Toe Rod, etc.
So, having seen that, I set out to build something similar myself, and found that it could be built cheaply, and could be used easily to set the toe of wheels quite accurately.
:!: :!: Before I get started, there's one big caveat: :!: :!:
This method only gives you "total" toe for a pair of wheels - you could, for example have one wheel toed-in 1/4", and the other toed-out 1/4", and read 0 toe with this method. For the front wheels, that's not a huge problem - it will just mean your steering is a little off-center. For the rear wheels, it's a bit of a problem. For this reason, I highly recommend starting from a known good alignment - if the alignment was good before, and you lowered it, the wheels should be centered, so you just need to be careful to make the same adjustment to each side.
ok, with that out of the way....
(multi-part post b/c of D-series image limits...)