Hey D-Series Members,
I recently have been having A/C issues in my civic where the air conditioning would work when the inside of the car was cool, but would not work when hot inside the car. I researched a bit and found that other civic owners have had this same issue in the past. After thinking about it logically knowing that the A/C did in fact function at times, but only in a certain temperature range, it seemed likely it was a connectivity issue. I tore down my climate control and tracked the problem down to a malfunctioning button on my climate control unit.
Since I had it apart, and not seeing a really good comprehensive explanation of how to remove the climate control anywhere else, I started snapping pictures and decided to do a DIY. So here it goes.
Tools Needed:
- Phillips head screwdriver (Regular & Long)
- Set of mini-screwdrivers
Part #1: Removal of Climate Control Unit
Step #1: Remove heater control wire from the bracket and un-clamp the wire from the clip holding it in place. (This cable is located on the passenger side to the bottom left of the glove box.)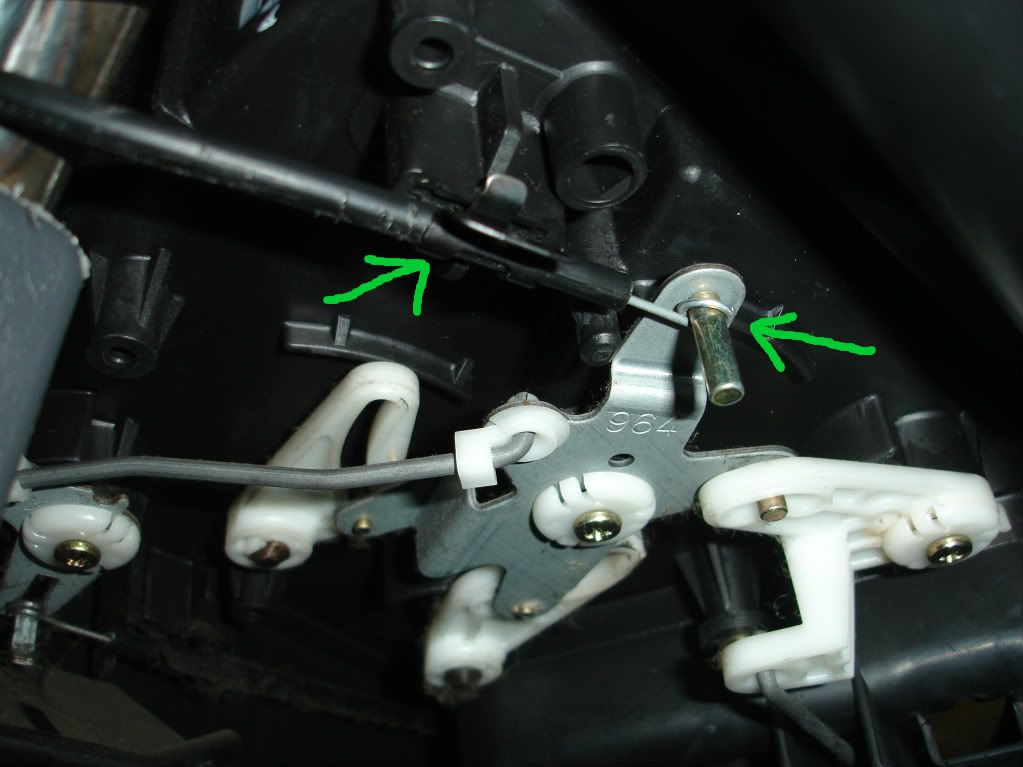 Step #2: Remove lower console cover. There are 4 screws holding it in place which I have highlighted.
Step #3: Pull the lower cover forward and unhook the cigarette lighter plug.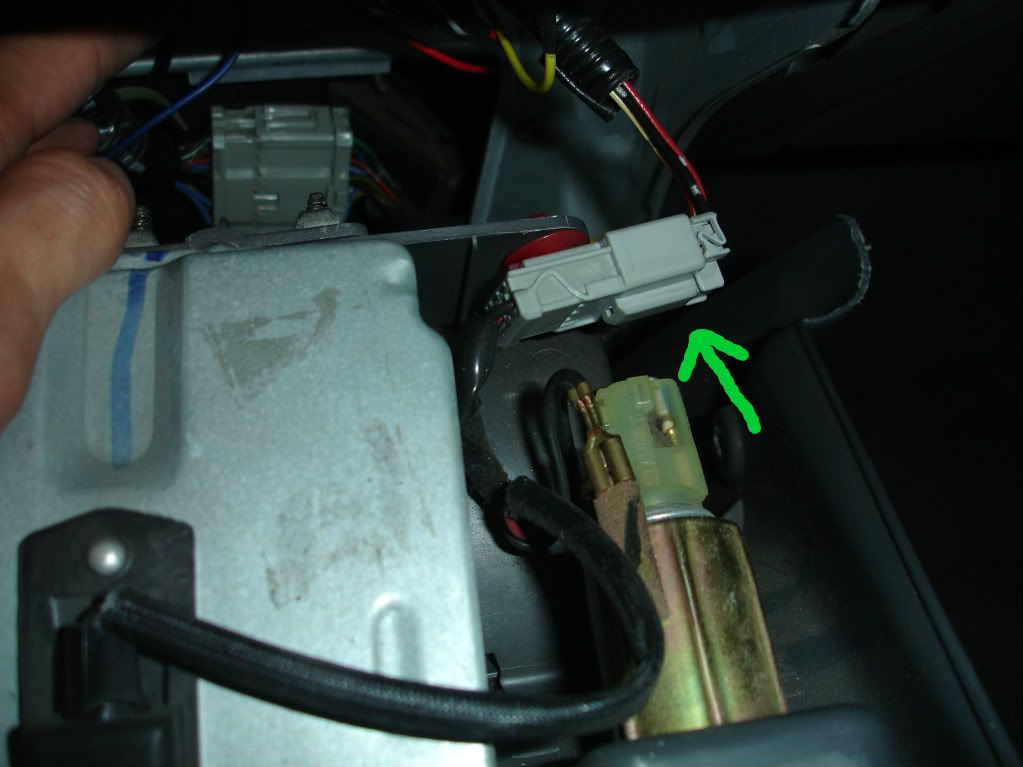 Step #4: Remove CD Player/Stereo. This step should be easy for anybody. Just slide the CD player out of its slot by pushing from the back and unplug the antenna wire and wire harness. I didn't take any pictures of this, but there is more than enough info on the web to figure this one out. If you can't figure this one out, then you are already in trouble and should just stop now, haha.
Step #5: Unplug the two climate control plugs from the wiring harness. There is one big one which is in this photo, and a smaller one above that I wasn't able to get a shot of. Can't miss it though. (There is a picture of it in the Step #7 Picture)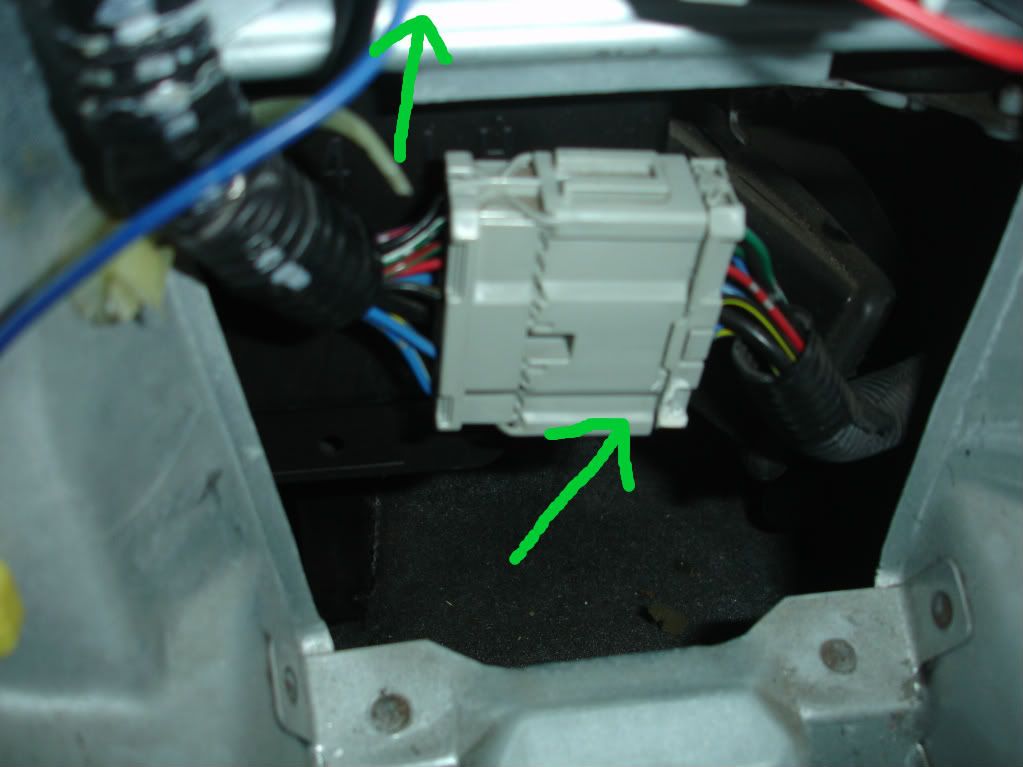 Step #6: Unscrew three screws holding the climate control unit in place. This can be done with a regular size screw driver, but a long one really comes in handy right now. There are two screws on both sides of the back of the unit at a 45 degree angle. I got kind of a fuzzy picture of it, but it does help.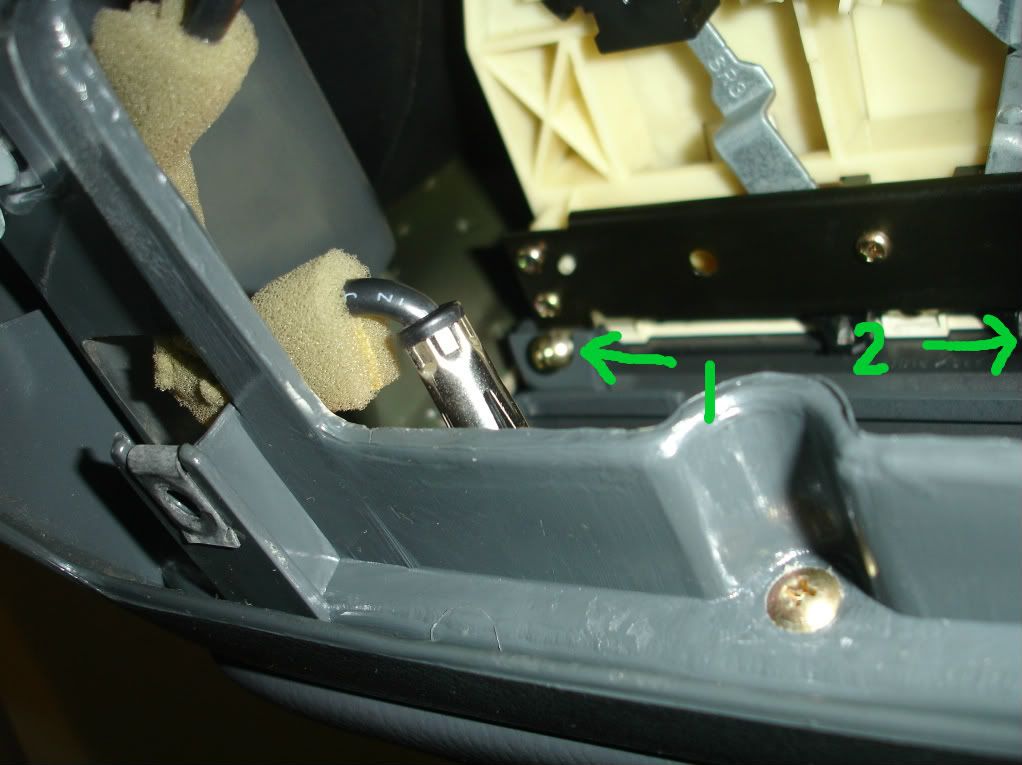 The third screw is in the center and rear of the climate control unit.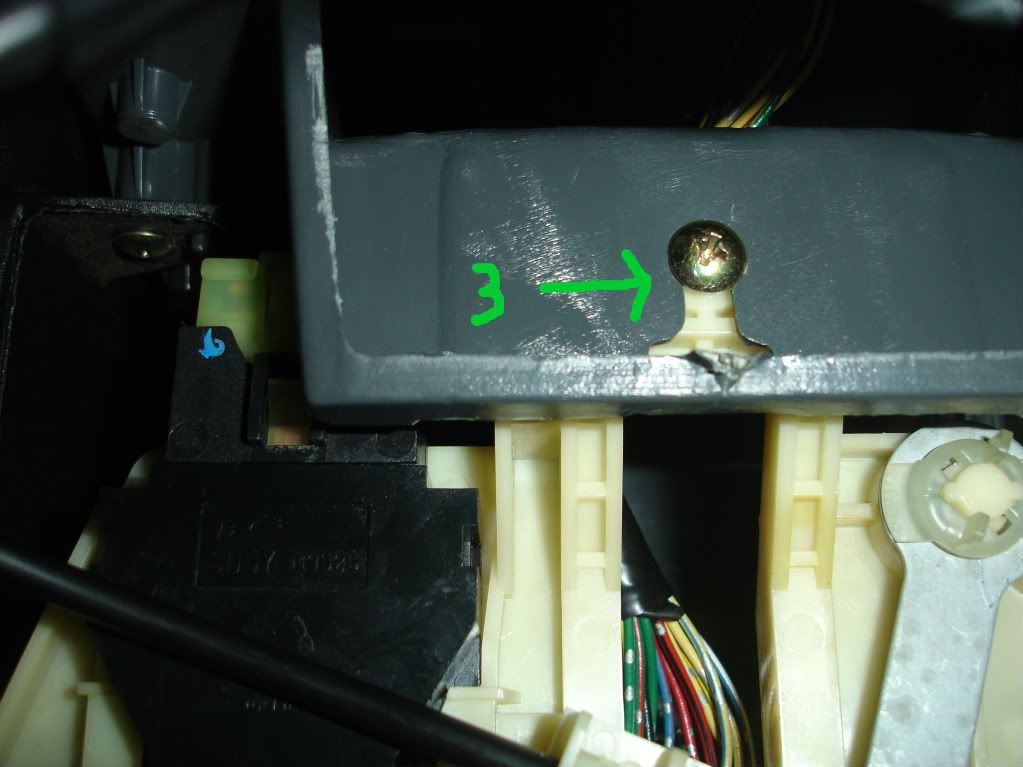 Step #7: Pull the unit out making sure to guide the wiring harness out from behind the dash so it doesn't get snagged on anything. This is a picture of what you should have now.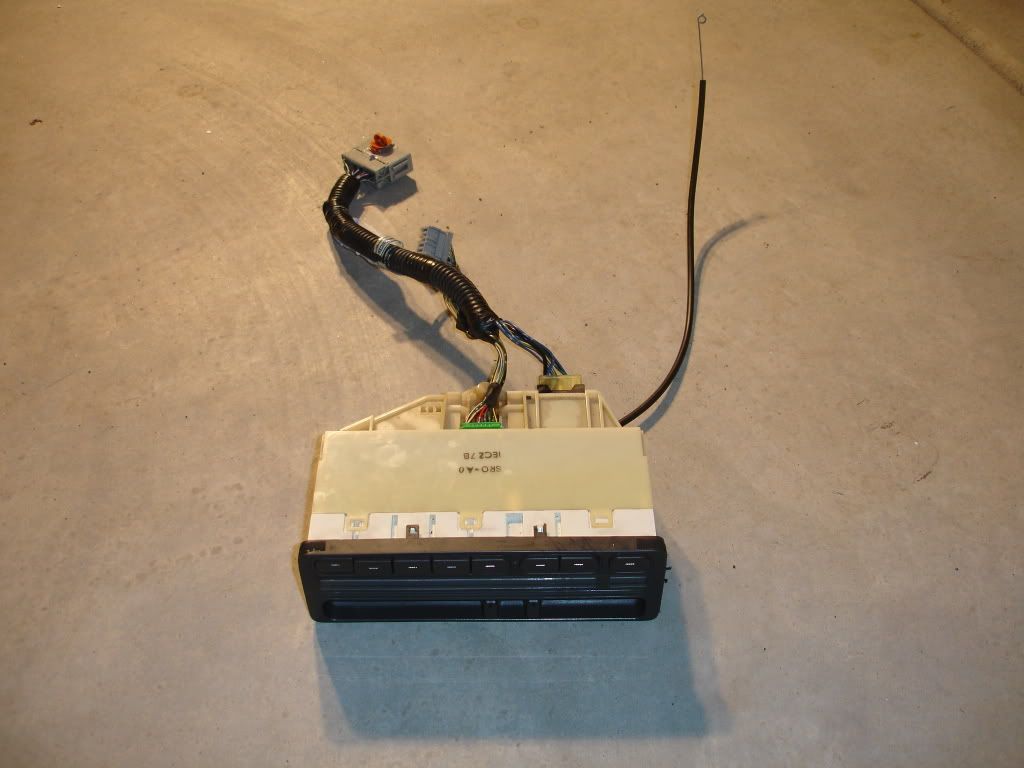 Part #2: Climate Control Teardown
Step #8: Remove green wiring harness plug and fan speed selection controller. The green plug just has a tab to push down and then pull out. The fan speed selector clips in to the climate control unit. Just push the two tabs holding it in place together and slide it out.