What you will need:
Auto P28 ECU Chipped & Converted to 5spd, Or Auto P06 Chipped, converted to 5spd and vtec (
Link to DIY ECU Chipping.
)
P08 Maps (Attached)
Soldering Iron
Solder
Wire
Extra ECU Pin
Crome & chip burner
SPDT Automotive Relay
ECU Preparation:
Start by removing Q34
With the ECU positioned with the connectors to your left cut the top left leg of IC15
Solder a small piece of wire to the cut leg of IC15
solder the other end of the wire to the furthest right pin of R34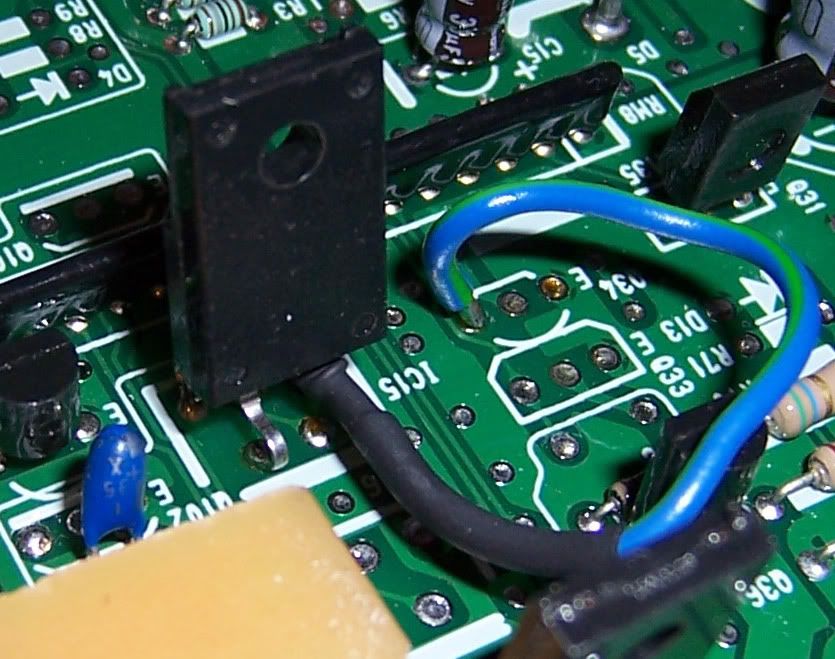 If not present you will need to add:
1uf 35v capacitor to C61
UNR411F or 2SA1654 Transistor to Q17
Relay Wiring:
connect terminal 85 on the Relay to ground
connect terminal 86 to A19 on the ECU (you will have to add this pin)
connect terminal 87a to ignition switched 12volts (can be found on the right side of the engine bay, there's a plug with multiple yellow/black wires, splice into one of them)
connect terminal 30 to the vtec spool valve closest to the oil cap
Crome Preparation:
Open the P08 maps in crome that were attached in this thread.
Select "File" and click "Export Tables"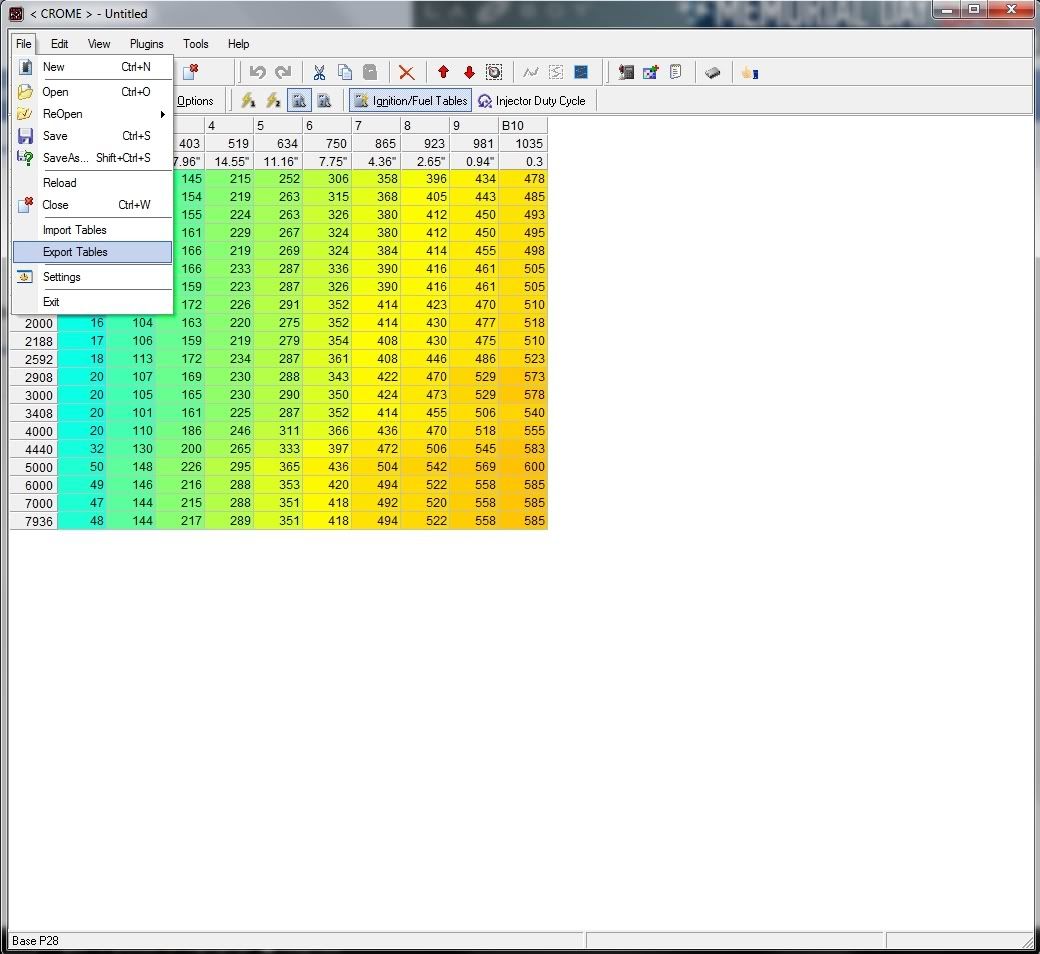 Save as "P08 Tables"
Open New "P72 Base"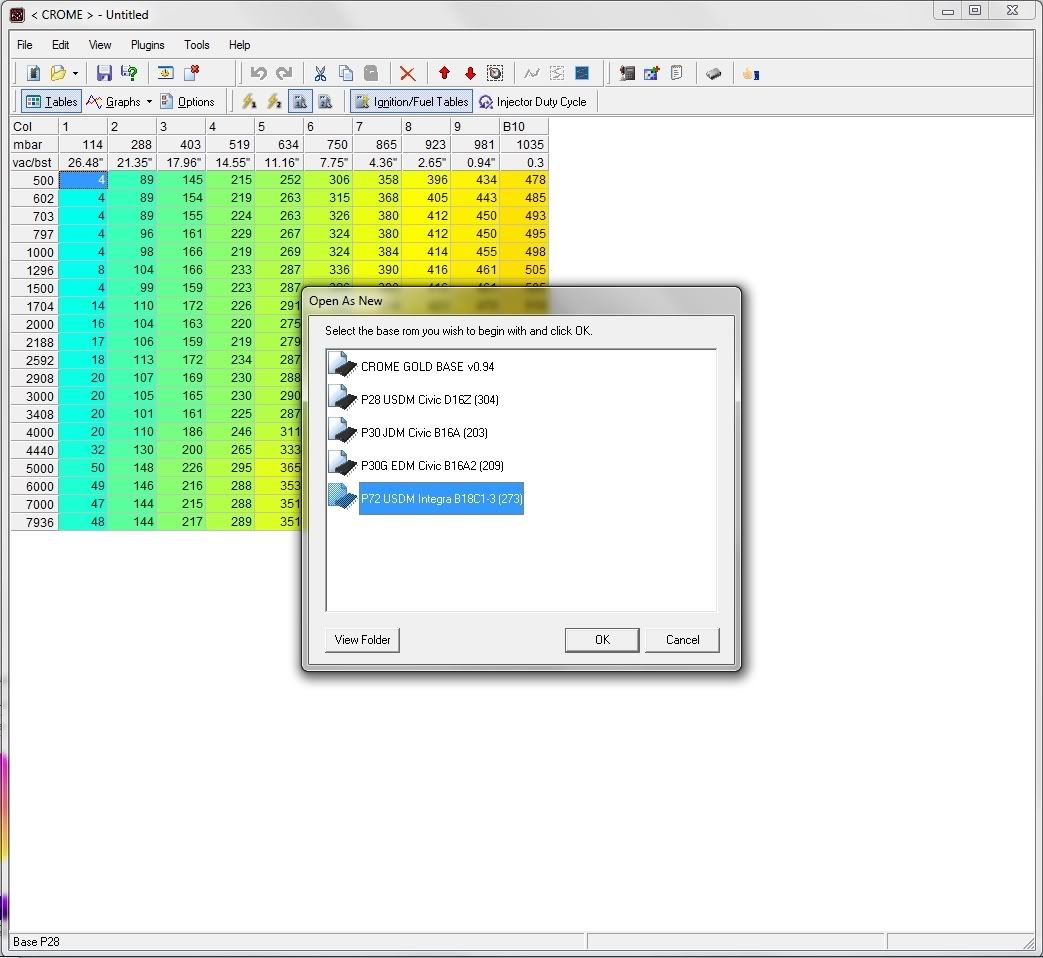 Select "File" and click "Import Tables"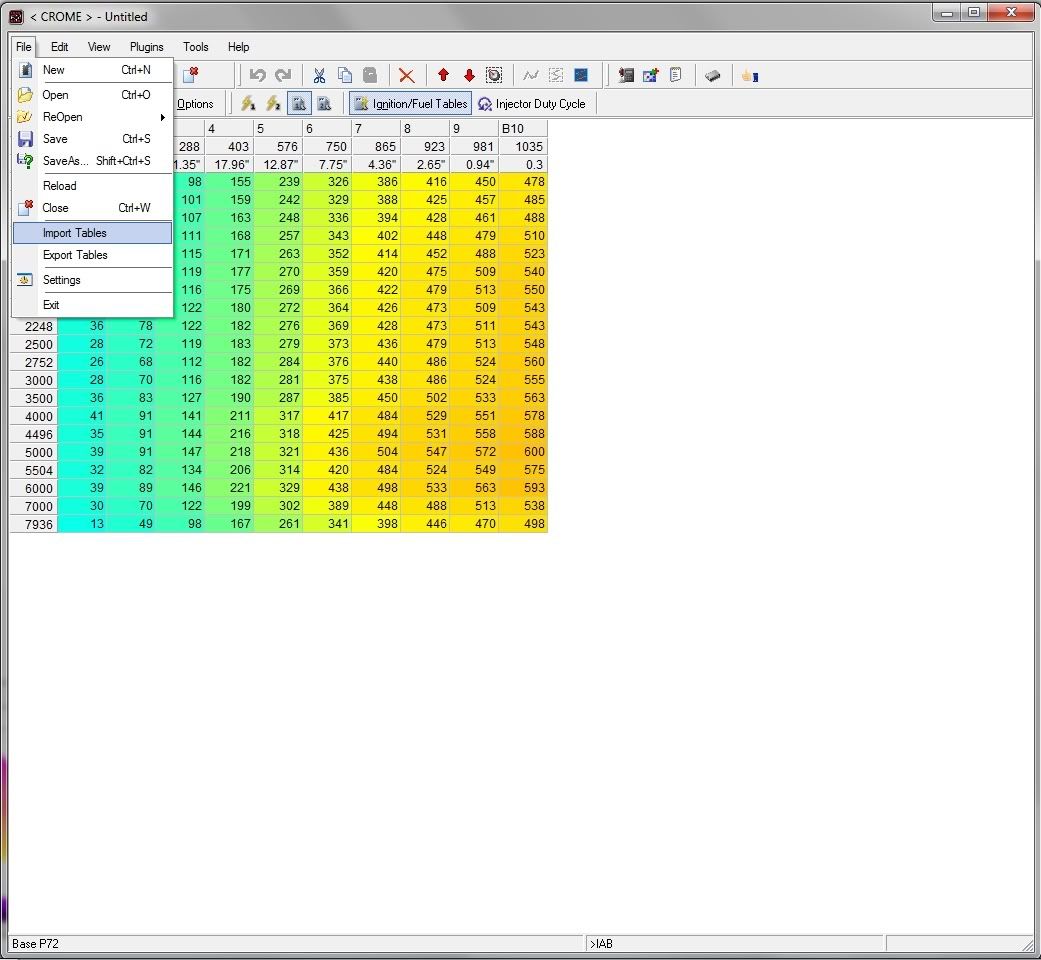 Select the "P08 Tables.ct2" file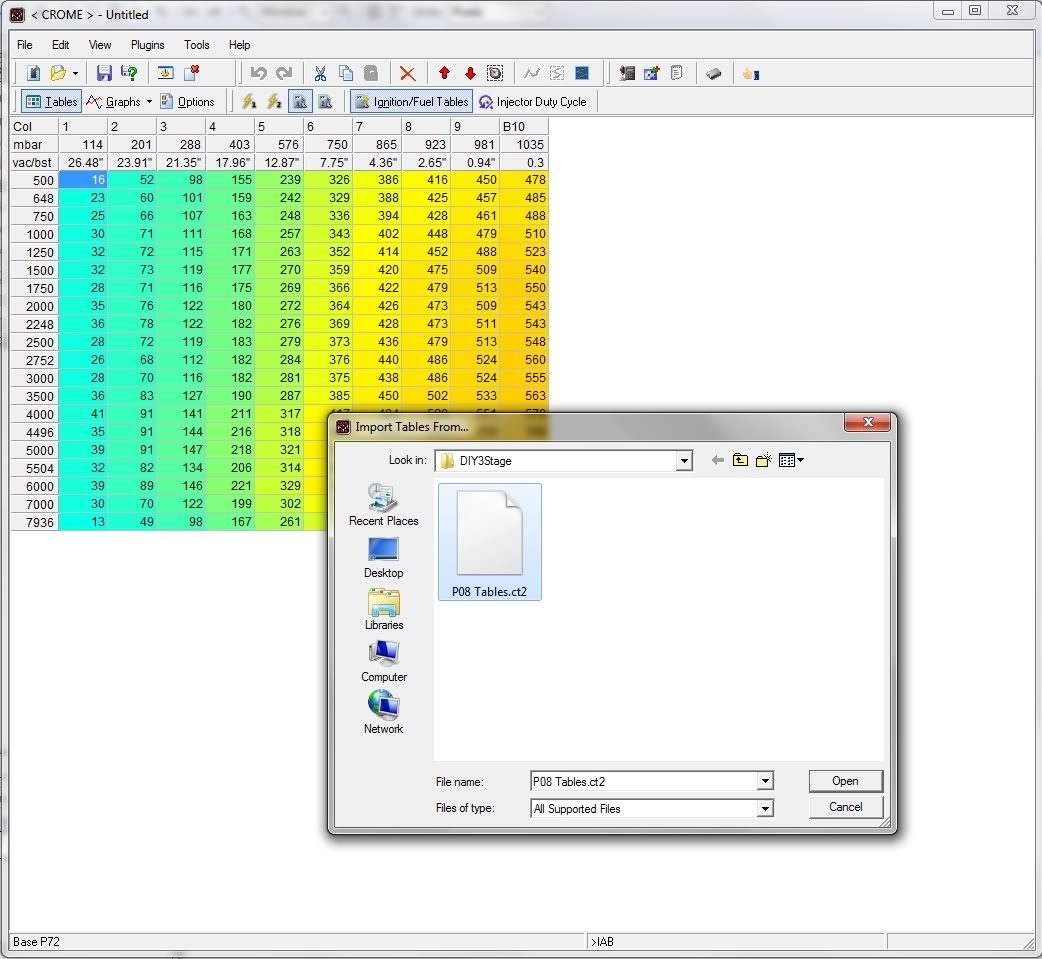 Go into the "Options" tab and change the options as shown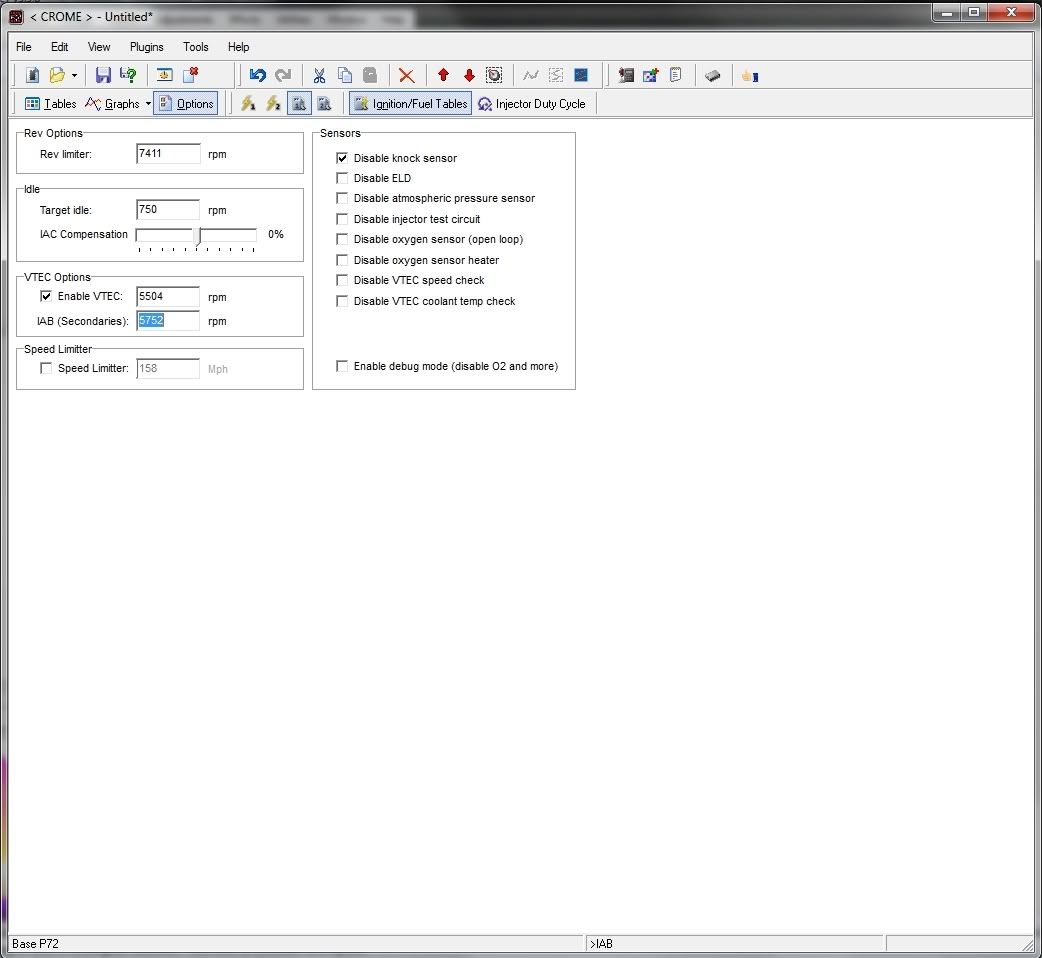 THE IAB box will control the first stage vtec solenoid.