so my white crx was sitting at my dad's house since last summer. parked it while i got money and built the new 1.6L. Motor was ready and I was going to drive it to school. start it up and start to walk away but realize something doesnt sound right.. run back and shut it off. pop hood and start checking things..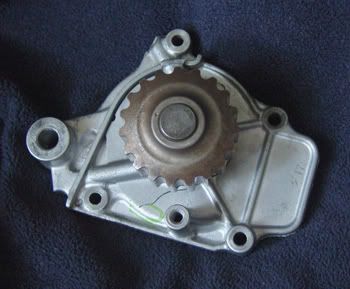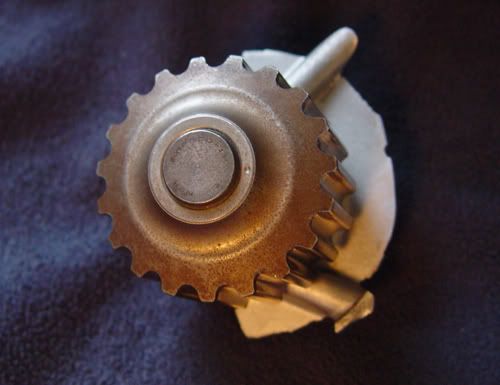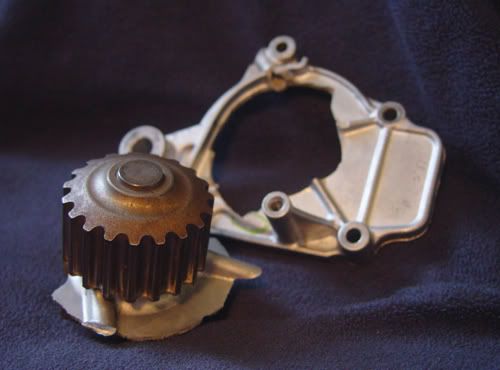 apparently i had used water in the radiator during the summer and forgot about it. recently it was ass cold up here in northern cali. it was like 19f degrees or somethin. and the waterpump was the weakest point.
:thumbsdown: for no freeze plugs.
the noise i heard was the timing belt being loose and rubbing against the side of the timing cover..i dont think it jumped any teeth or did any internal damage to the old motor.
sucks that the pump split because the bearing is in really good condition still. the bf wants me to tig weld the pump back together because "that would be cool"
anyway.. my lesson is that it doesnt save to be cheap all the time