Discussion Starter
•
#1
•
I am currently working on getting my project 88 civic up and running. I have spent a good part of the day fighting to get it started, when i set the mechanical timing correct with the timing marks on the cam gear with the horizontal marks flush with the top of the cylinder head the car doesn't want to run (no backfires) but tries very hard to start with the distributor fully retarded. with it like that it seems like it is only a few degrees of timing away from running.
I have tried retarding and advancing the mechanical timing both 1 and 2 teeth in each direction to no avail.
car cranks fine, and has spark to all 4 cylinders, I need to check the injectors but adding starter fluid does not help so I am assuming as of now that it is not a fueling issue, fuel is verified as far as leaving the filter headed to the rail.
as it sits right now is as such
d16z6 stock head and block
stock crank
stock cam
stock cam gear
stock injectors
eagle connecting rods
vitara pistons
walboro 255 fuel pump
unmodified pr4 and p28 ecus have been used to try and start the vehicle
pr4 shows iat sensor code, p28 uses a jumper harness.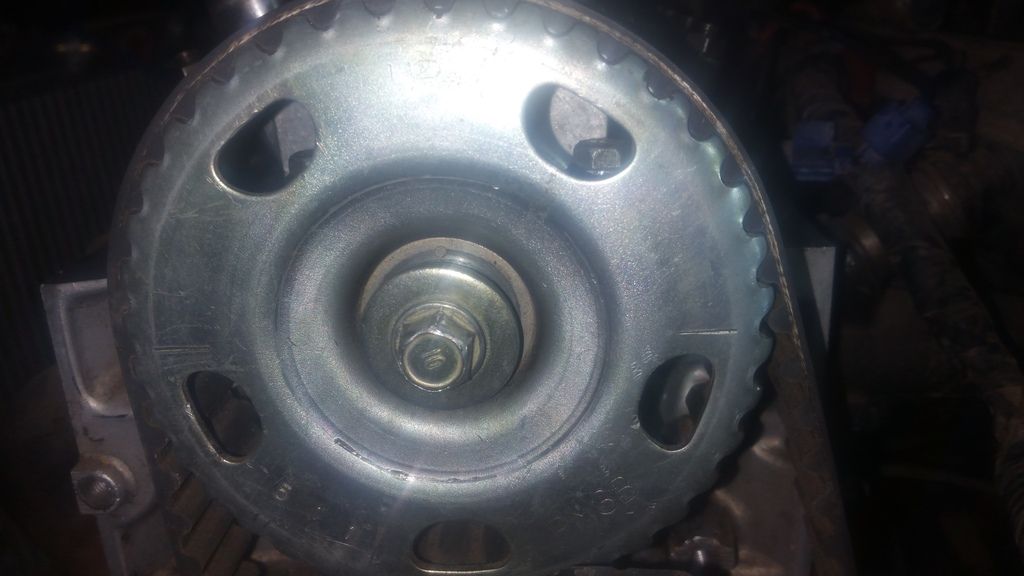 I have jumped the drivers side plug to bypass ecu timing adjustments
I have visually verified that when the crank shows tdc in regards to mechanical timing adjustments, cyl 1 is at tdc and the rotor in the distributor is pointing at cylinder 1. I have also checked the spark plug wire order many many times
Thanks in advance for all your help and suggestions