D16Y8 FrankenMotor into CRX with P28 OBD1 control, dizzy questions
I need to order a distributor for my new engine.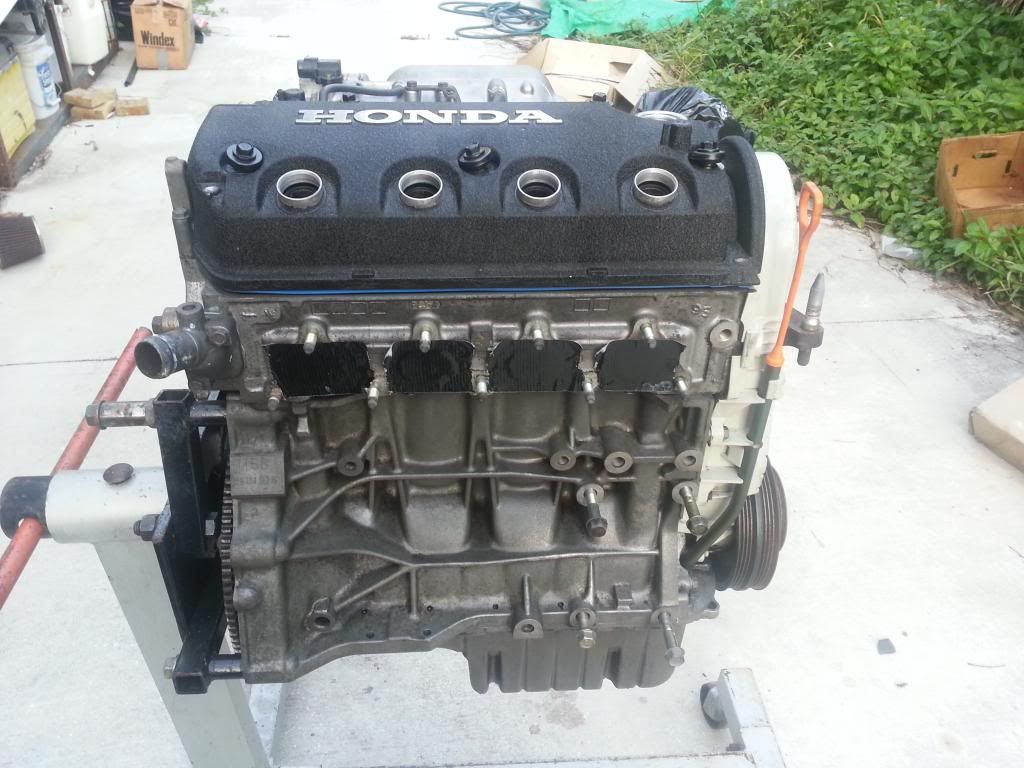 First, a little about the car. I have a 91 CRX HF that had a JDM D15B single cam non-vtec installed as a replacement for the stock motor by a previous owner. The rest of the wiring and engine control was retained as stock USDM HF trim. This little D15B has lost compression on two cylinders and its time for it to get replaced by my new motor, which unfortunately is a FrankenMotor.
The new motor:
I bought it as a pull from a wrecked 96 Civic EX. I did NOT check the block stamp before i put down my deposit (facepalm) and assumed i was getting a USDM D16Y8. The head is from the Y8, but the block is... D15B. For the time being, the engine is together as one unit and I'm not worrying about tune up parts, but I did not buy the dizzy with the engine.
The reason for that is my brother's car: he had an 88HF that he Mini-me'd with a D15ZC, P28 ecu. It has head and tranny issues and just, not happening right now. So, I planned on taking the Y8 longblock and intake, using the OBD1 conversion harnesses, distributor, four wire O2 sensor, VTEC wiring and P28 ECU from Tim's car and throwing it into my car. Delete the charcoal canister from my car, re position the MAP sensor wiring, etc. However, his distributor (TD42) is NOT lining up to the bolt holes on my P2J-4 head from the Y8. The OBD0 dizzy lines up properly on the Y8 head, but not the TD42.
Y8 head: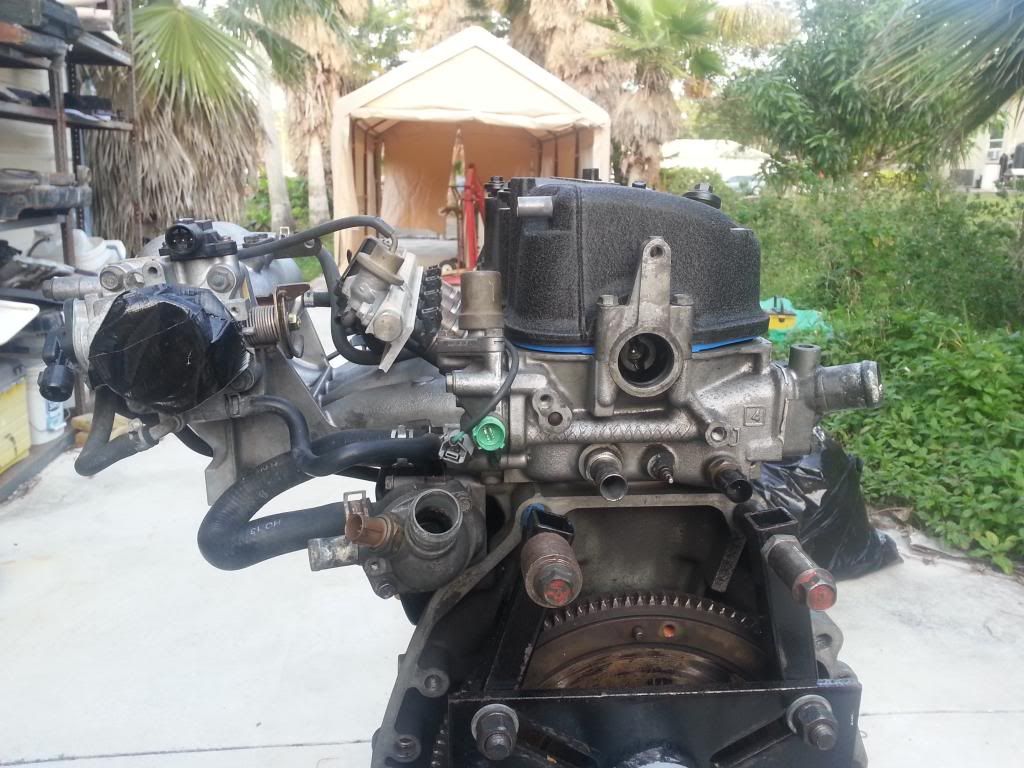 ZC head:
I searched through several threads here and on other forums and it SEEMS that the answer lies in buying a TD80U distributor, and a OBD0-OBD2 ten pin plug harness from Rywire.
I'd like some confirmation that I am on the right path before I drop money on parts. After that, I'll worry about asking about a few other minor details I could also use some confirmation on. It looks like this motor has a small fan switch plug up higher than mine, but the location for my old CRX switch is simply plugged. I can just remove this plug and install my switch, correct?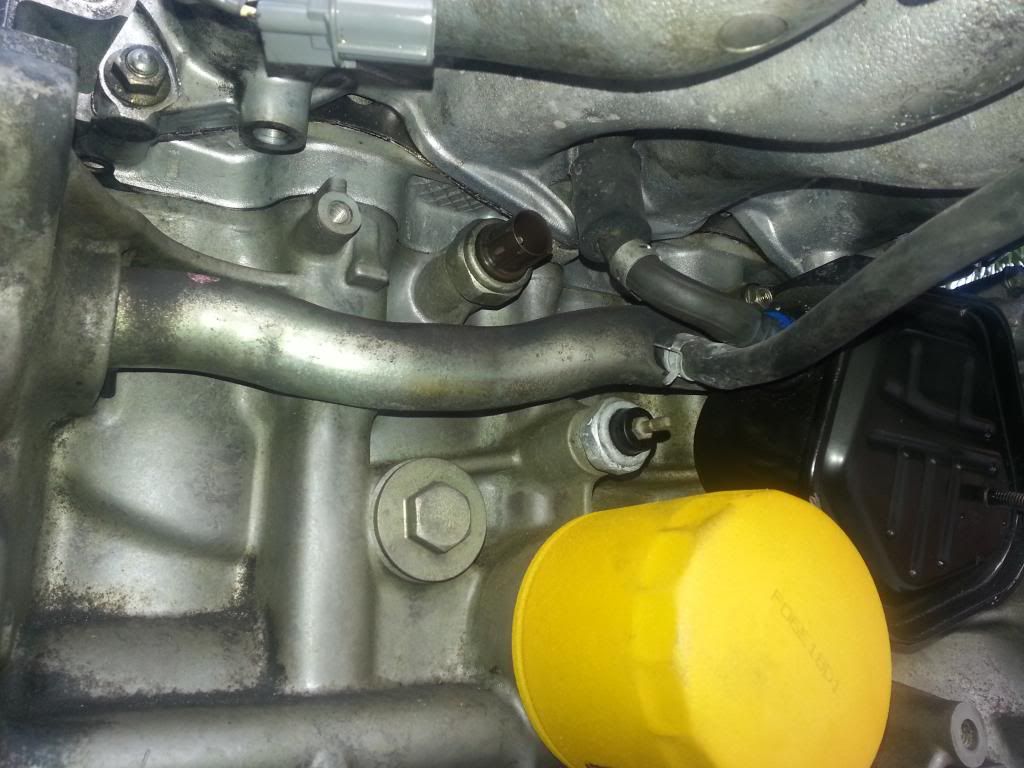 Is that plug higher up merely the later style fan switch? Also, there is a two wire plug on the thermostat housing that seems like I will not be using: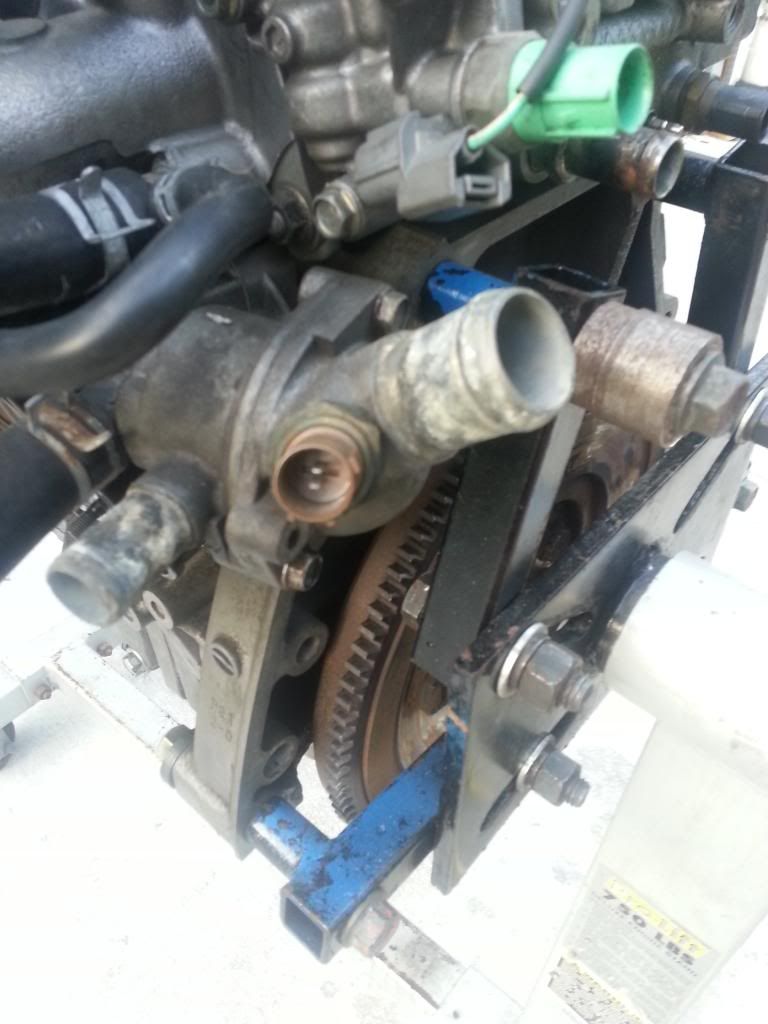 On the middle of the fuel rail is a vacuum solenoid of some sort I believe I will simply delete, but I'm totally clueless about possible repercussions: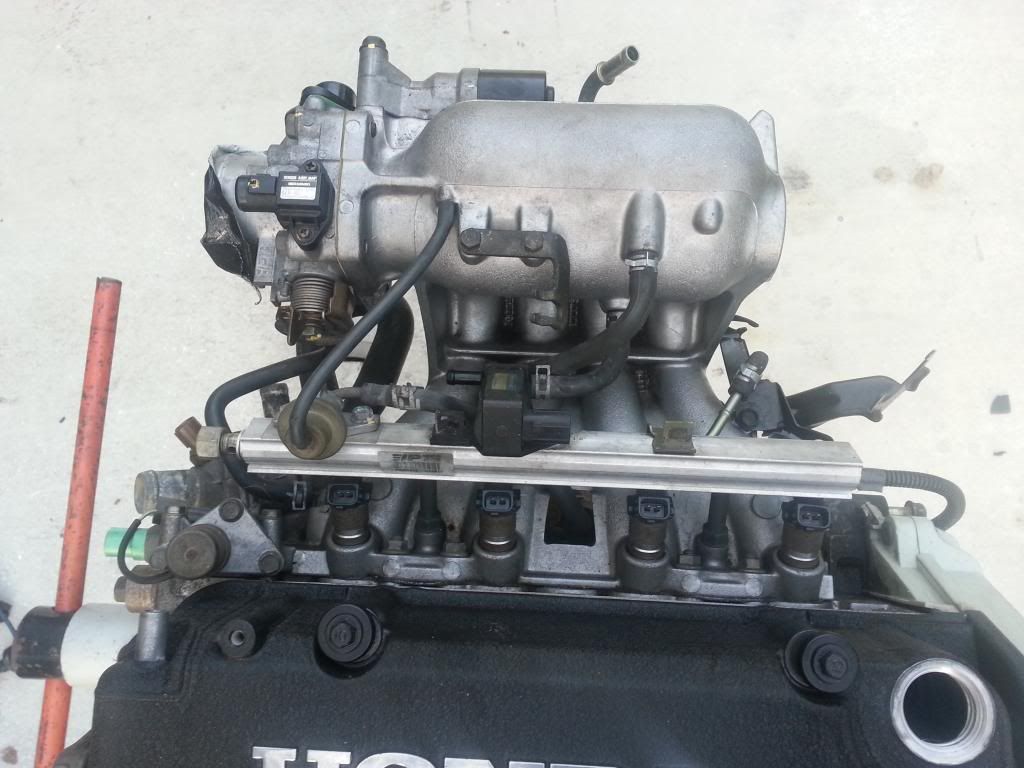 And then there is this.. a knock sensor? Is it a later model crankshaft position sensor?
You can see where the wire from that sensor goes down into the crank pulley area in this next photo. The last detail that I will need to handle is the front engine mount, but that seems straightforward enough. From what I have read I can't tell if I may have some grinding to do once I pull the front cover off and try to put the CRX mount on, but I'm a big enough boy to figure that out.