D15b Vtec Faq
Hi guys, I no longer frequent this forum anymore. Most of the info here is very up-to-date as far as I know. I have not been able to read through it all but there are others here knowledgeable who can answer your questions if what I have is not sufficient.:bigok: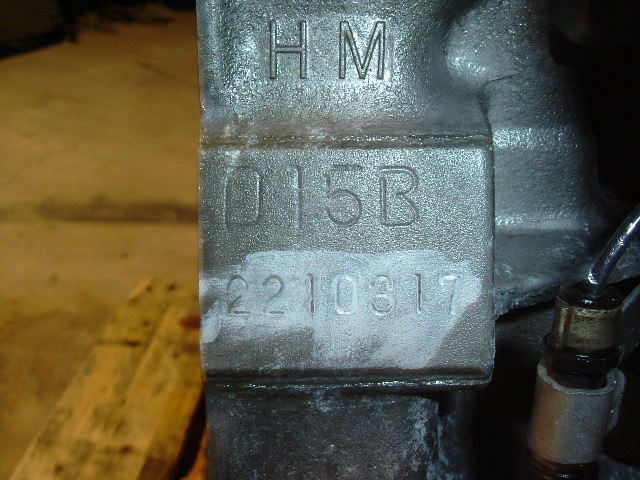 I figure I would make the definitive D15B FAQ. It's currently in the works and it will have lots of info. I'm getting tired of seeing the d15b threads over and over.
D15B specs:
Horsepower

130ps @ 6800 rpm (128.22 hp)

Torque

14.1 kg m @ 5200 rpm (101.74 ft lbs)

Fuel Mileage

38 miles/gal (in mode 10 driving? daily driving i guess)

55 miles/gal if you drive 38 mph all day

Transmission with or without LSD

3.250-1

1.900-2

1.250-3

0.909-4

0.750-5

3.153-reverse

4.250-Final

Compression ratio

9.3:1 <--

proof we can use cheap gas

Ferio VTi (sedan) Weight (just to compare)

Base 1040 kg (2293 lbs)

w/ power steering 1060 kg (2337 lbs)

w/power steering and sunroof 1080 kg (2381 lbs)
SMOG RESULTS WITH P08 MAPS
D15B INSTALL INTO CIVIC
JDM D15B VTEC Honda Parts Numbers!
BRACKETS AND ACCESSORIES WILL SWAP OVER ONTO YOUR NEW BLOCK