Discussion Starter
·
#1
·
hey guys, im a total honda newb, so i know nothing. Ok what im working with is a 91 Honda CRX with a JDM D15B swap. Its throwing a O2 sensor code, and a Vtec Solenoid Code (21).
1. Is this what the VTEC solenoid looks like?
If yes, i now know where its located, but still have no clue how to trouble shoot it and figure out whats wrong. So any help there would be great.
O2 sensors all beat to crap, so i think ive solved that one already
Now on the TB i noticed a random sensor with nothing connected to it. Whats that bad boy for? and how bout that vacuum port?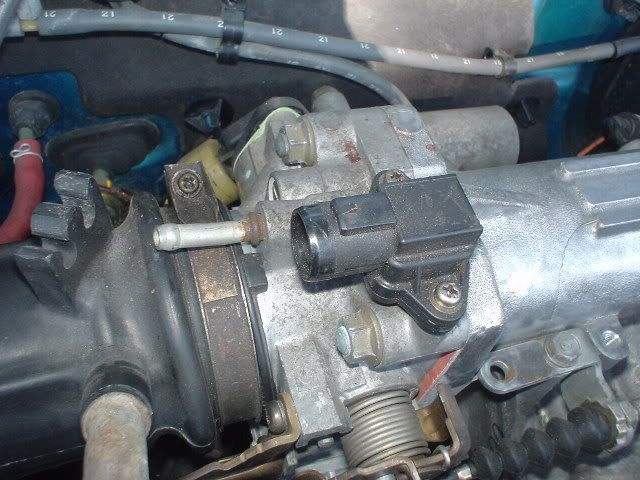 Other than those couple things, the car seems perfect. I dont think VTEC is kickin in though, this is my first honda/vtec car, but ive ridden in them before, and usually i could feel when vtec kicked in. I never felt any difference at any RPM in this car.
The ECU is a p08 if that matters.
Thanks for any and all help.
Keith