Discussion Starter
•
#1
•
Inspired by a comment made by hatchaddict in a thread last week I wanted to make myself one of the thread chasers he said he uses.
Sounded like a great idea to me, saves needing to get out the taps just to chase threads with.
He said how he made it but didn't describe it fully so I wanted to make this so that anyone can make one and keep it around the toolbox/shop.
Materials needed:
Used (or new if you're a baller) d-series headbolt
Angle grinder or a similar thickness disc on a dremel tool
eye protection
Vise or a trusting friend with a pair of pliers/vise grips.
What to do:
Take your headbolt and clamp it tight in a vise with the threaded end facing you (you'll be grinding notches into the threaded end of the bolt) If no vise is available get a friend to help hold the bolt with a pair or pliers or something.
Like so:
Then, you'll want to take your angle grinder and make a notch up into the threads towards the head of the bolt (I suggest to wear safety glasses or a face shield for this part of the process). Be sure not to go too deep as you'll be doing the same on the other side and will need a bit of material in the center so the bolt keeps its general shape and strength.
You'll want it to look like this on both sides: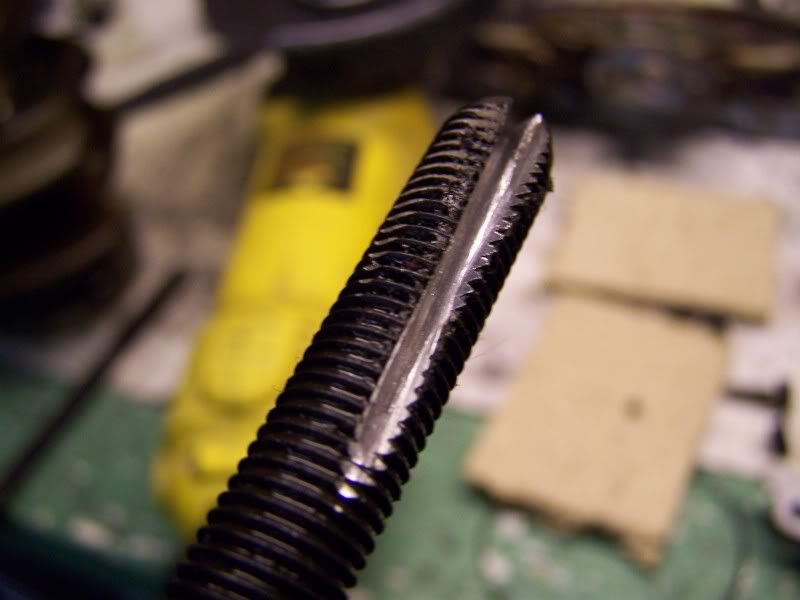 Then, to use it you simply thread it down to the bottom of the head bolt hole and remove it. You'll see that your notches have filled with crud, like this: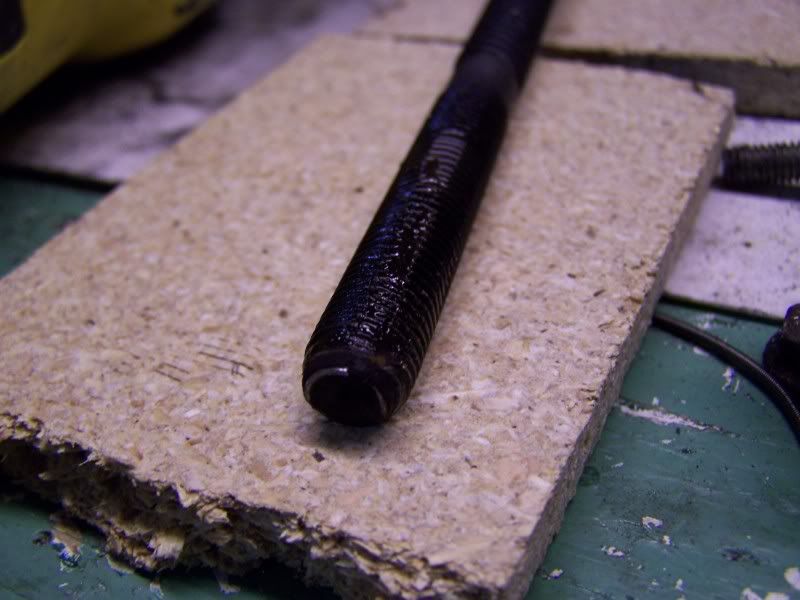 Clean the notches of your chaser out and repeat this process. Follow each chase with brake cleaner, wd40, etc if you like, just be sure to tip the block over and let it drain out or blow the holes out with air afterward.
Removing the crap that collects in these threads is very important as a bit of this gunk can cause the torque wrench to read wrong and the bolt not actually tighten down well on the head which could cause headgasket failure and warped heads. This quick and simple process goes a long way to ensure the health of a fresh rebuild or any mini-me/head swap or headgasket job.
Thanks again to hatchaddict for giving me the simple yet genius idea.