Discussion Starter
·
#1
·
I have an 89 CRX HF with the stock front swaybar, it sits at about stock ride height with fairly soft springs, maybe twice as firm as what came from the factory, and Koni Orange shocks. Eventually this will have a B18C1 and it has rear disks out of a 90-91 CRX Si. This is going to stay a street car, and stay about stock height.
I am looking for a rear swaybar recommendation, I dont want want snap oversteer or the back end stepping out constantly on accident, but I do want something fairly aggressive without crossing over into dangerous on the street. Right now I am looking at these because I like the idea of the bracing, but not sure if it is worth the added cost:
The Progress 88-91 CIVIC/CRX, REAR SWAY BAR, BRACE & END LINK SYSTEM for $386.75:
https://www.progressauto.com/product...nd-link-system
The ASR 24MM SWAYBAR & REINFORCEMENT KIT - 88-00 CIVIC/CRX / 90-01 INTEGRA for $450.99:
https://jhpusa.com/products/asr-24mm...nt=40056509460
Anyone have any personal experience with these or another recommendation? Is the 24mm ASR bar worth the extra $64 over the 22mm Progress? This is an HF body so I don't think I have the stock rear swaybar mounts.
Also any opinion on the ebay front traction bars? I wouldnt normally consider it but some of them look pretty decent, and it is not like they are a complex device. Although I would expect the Heim joints probably would need to be replaced with something better:
https://www.ebay.com/itm/32471163545...Bk9SR6yCo8y1YQ
Lol, looks like the KTuned knock offs are even cheaper: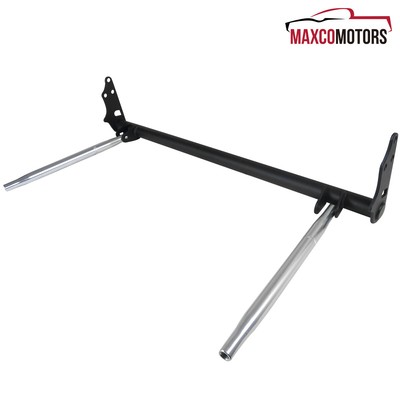 1988-1991 Honda CRX. 1988-1991 Honda Civic. note Policy. We do not accept COD or Local pick up.