Hey everyone.
I went to the track today to take my '93 del Sol Si for a spin. It has (or had...) a built NA d16z6. During the last Dyno tuning I made 158whp. I love this little SOHC but today something happened....
I came around a corner at the track, tried to downshift and it felt like I missed the gate. I can't recall if I over-revved the engine (I'll have to watch the video) but I heard a noise. I pulled off the track and tried to start but all I got was a CLUNK.
I had it towed home. I pulled the plugs to try to move the engine at the crank. I noticed plug #1 had what looked like some markings on the base of the plug around the electrode. Then plug #2...
Trying to take #2 was much harder than it should have been. When I finally got it out I could see that the electrode end looked entirely smashed in. I pulled the valve cover off and everything there seems ok. Doesn't look like. Valve dropped (I can see all 16 shafts and the connections to the springs).
What could it have been!? Did I actually drop a valve? Valve float (I'm using the Rocket Motorsports valve springs and Ti retainers with the stage 4 re-grind camshaft)? Detonation?
The timing belt still looks good (I have the cover off to access the adjustable camshaft gear) and the camshaft gear is still sitting at 1* advanced.
I've attached pics.
Plug from cylinder 2: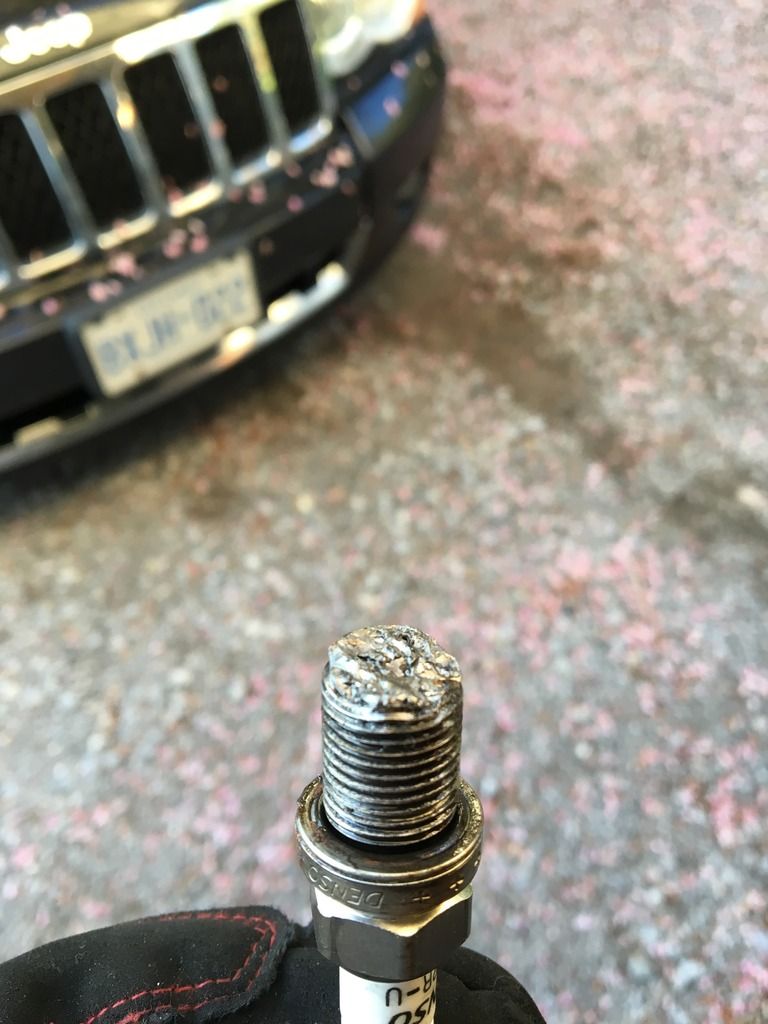 Plug from cylinder 1 (much less damage but still evidence of something contacting the plug):