Discussion Starter
·
#1
·
Engine is a jdm d15b.
the pics
I just used a bolt and some sealant to block this one off. Not as good as Matt (spdweb) did but it will work just the same.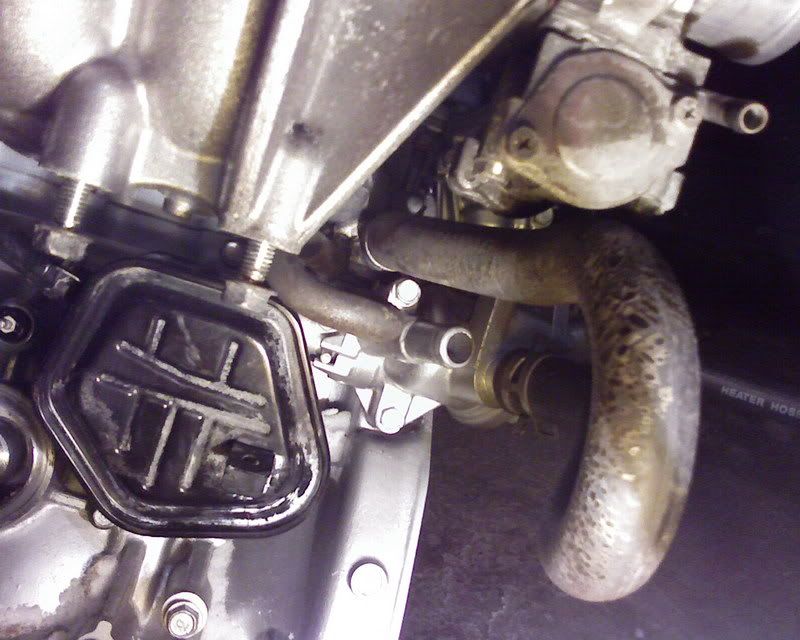 This is how I did the others and all of them will work fine, the TB and IACV have been taken out of the flow of the coolant. the open holes are for the heater.
this is the one im talking about, looking at my y8 I have no referance of where it goes and its not on the y8 block, should I just use bolt and sealant to block it
or should I tee it into the other 2??
or could I just "jump" the two that are on the pip feeding the water pump and block the other one on the IM...
opinions/ideas are needed. If someone has a flow chart of how the coolant circulates through the block and head this would be GREAT. I dont want to block something that would cause excessive heat inside the head.