Until recently, I was committed to building and tracking my '00 civic dx. I never considered making a build thread for that car because technically it has never been built.
It started back in '10 after I graduated college in the Philippines and moved back to the States. I had built another car when I was living in the Philippines, you can see it in this thread.
http://www.d-series.org/forums/showcase/104995-sohcittoems-ride.html
.
I sold that car before leaving and ended up getting a 2000 civic dx for $3200. It was a single owner, clean title, non-modified car. Pricey for sure but exactly something I was looking for. I spent a good 4 months looking on craigslist for this car and fell in love the moment I saw it parked outside the owner's home.
Here are some pictures from the craigslist ad.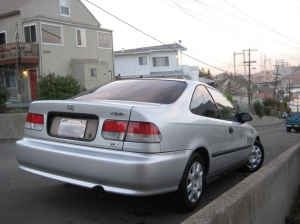 During the time the car has been in my possession, the only modifications had been a custom stainless steel shift knob, an autometer oil pressure gauge, (some of these parts were from my old car) and it was briefly lowered on H&R race springs and tokico blues which I bought for about $100 for the set.
Here's a pic of it during the time it was lowered. Can't remember exactly when this was but I was still a tech at a Honda dealership during that time.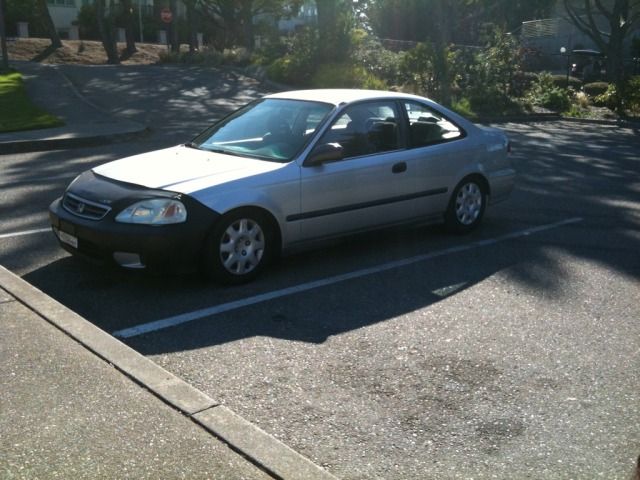 The shocks were on their way out when I bought the set but I took a gamble and like the way it sat. Eventually I removed it because my was getting nauseous from the constant bouncing in the back seat. The rear shocks were blown for quite a while and I just tolerated it as is.
I won my first trophy ever with this car as well. It was Wednesday Night Drags at Sonoma. I won 2nd place for the gear jammer class, running the best time of a 17.1 with a 2.4something 60' lol. This was my first time ever at a "legal" dragstrip. Most of my drag racing experience had been done in a more "illegal" setting lol. I took my wife and daughter to eat the next morning to celebrate.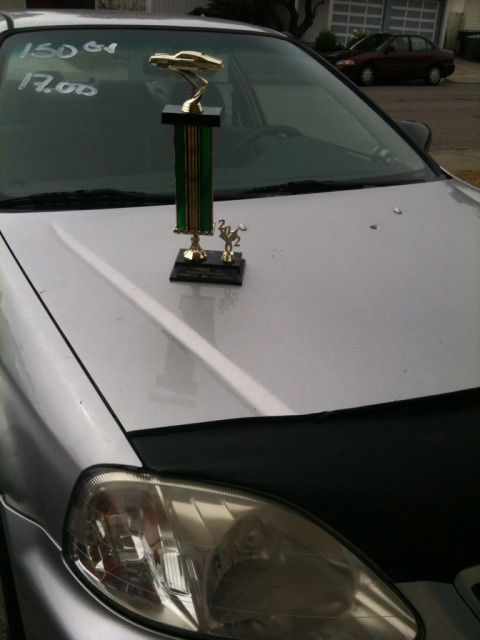 Here's a vid of that said run. If you look closely, you can see my carotid pulsating. Palms are sweaty, knees weak, arms are heavy....
I had done an extensive detail on the car at one point clay, polish, sealant, wax and it turned out great! I had done this before on my old Civic in the Philippines and used the supplies from that car to this car.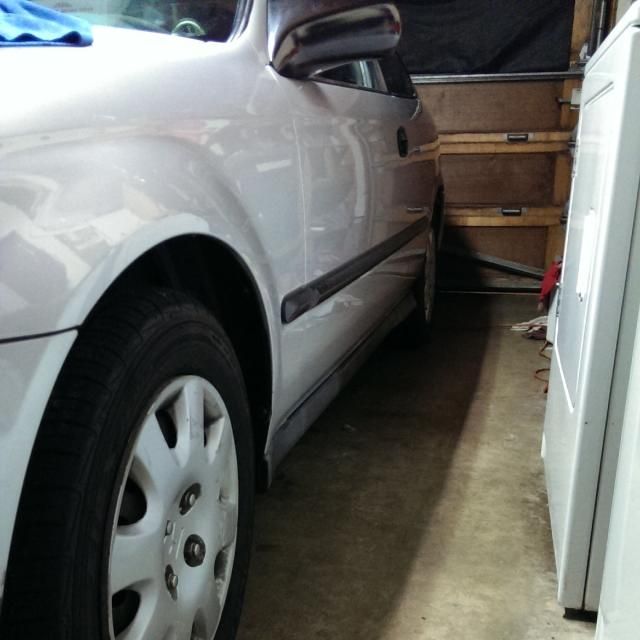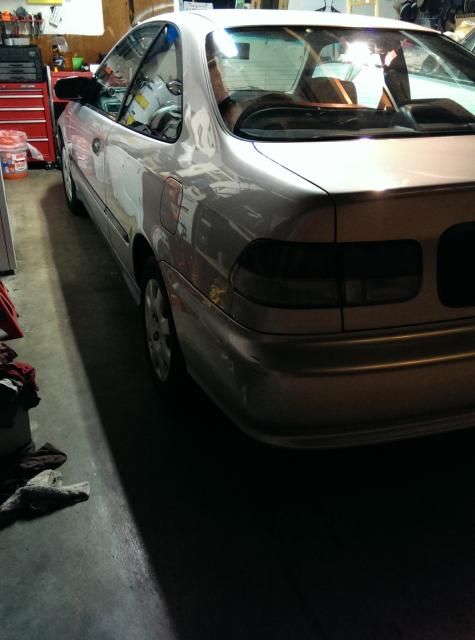 Over the years I had amassed quite a sum of parts with intention of building it, turboing it and drag racing it. It was going as planned until I left my job as a tech and became a stay at home father for a while. My wife was making wayy more than I did and she was also required to work more hours. It didn't seem viable at the time to afford day care so we made the decision together. In the mean time I tried to pursue my career in nursing but that fell to the side when I failed my licensing test the first time in 2012 and during my re-application for examination, was denied by the state of CA to take it again. The state had become stricter to foreign graduates and I was required to re-take classes before being able to re-test for my license (which I think is a joke, how can I qualify at first then no longer qualify??). Long story short, it took me 2 years to get into these extra classes as I had been on the waiting list to over 10 different colleges. I finished all those classes in 2014 and successfully passed my licensing exam and now am a RN. Do whatever it takes to reach your goals!!!
Well during my time of zero income, I had to find other ways of making money. I did side jobs, simple stuff like brake jobs, starters, alternators, whatever I could do to make some cash. Unfortunately this time of no income also postponed all my plans of turboing the car and making it real real fast. Drag racing wasn't doing it for me in my slow car, I never really fancied autocross but after watching a few track day vids, I had to try it out.