Carnage pics, new build, VIDEO startup last page
Hey guys I figured I would post my new build and some destruction
But first some carnage!
It was kinda lame on how my engine went. I was at the parking lot at work doing 15mph and slowing down not even at 2000rpm when I heard a loud *bang* and followed by some rattling noises then the oil light came on. So I quickly shut off my car and was in shock. Looked under the car and freakin oil everywhere and pieces of aluminum. Pop the hood open and there's a freakin crack and a hole on number 4, right where it says D16Y7 on the block. I'm thinking I snapped number 4 rod at 15mph under vac!!! this is crazy!! Boosted for 5yrs and the last year was recently street tuned on Ectune. Conservative tune on a greddy 19t @10psi daily driven.
trans bell housing got damaged. Numbers 1 2 3 rods are fine and seems to be intact, but number 4 totally trashed everything!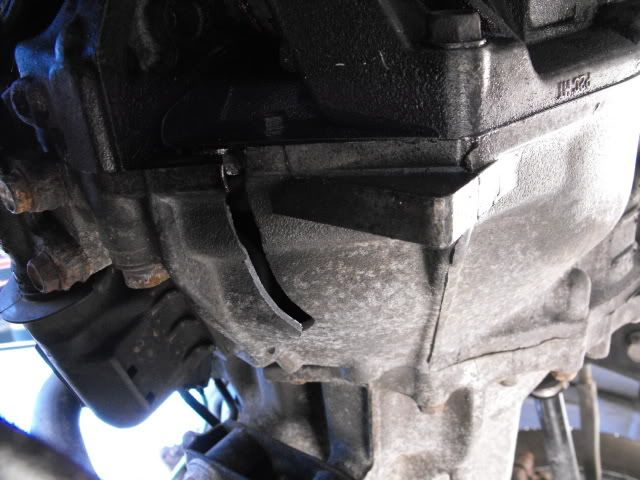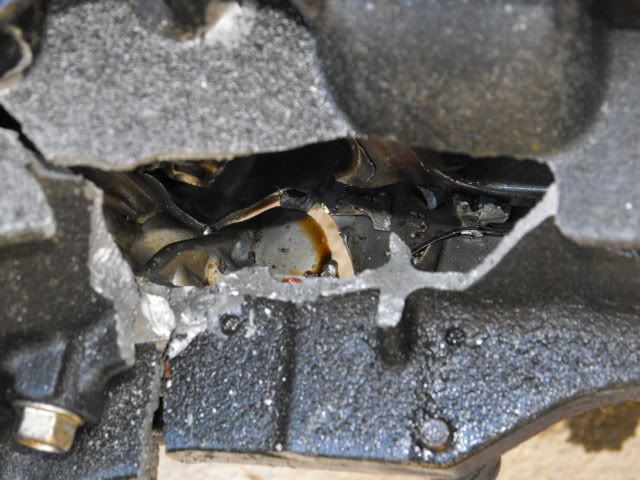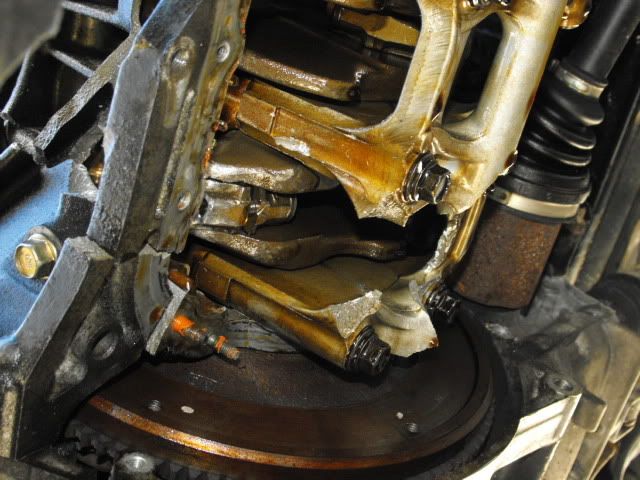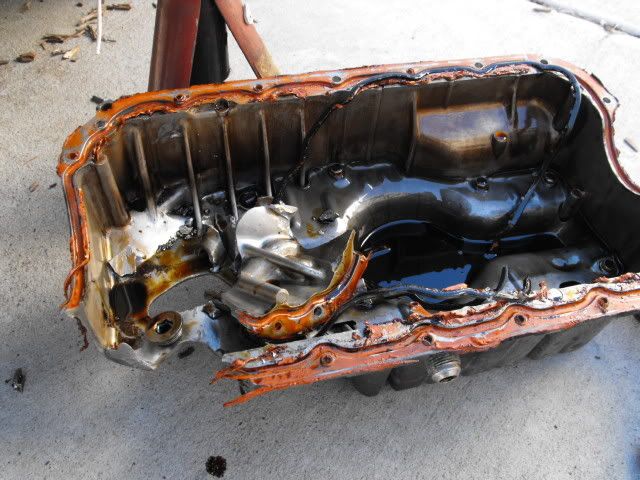 Couldn't find number 4 piston, it just disintegrated. All I found was the top piston ring.