Discussion Starter
•
#81
•
I'm still trolling the interwebs for an exhaust. There is a JDM parts place in Chantilly so I was thinking of stopping by and seeing if I can pick up an EK4 or EK9 exhaust and put that on my sedan and swap the Invidia N1 over to the coupe.
I did some more stuff today. I swapped the GR-2/Tenzo setup from the coupe onto my sedan and put the Progress coilovers from my sedan onto the coupe.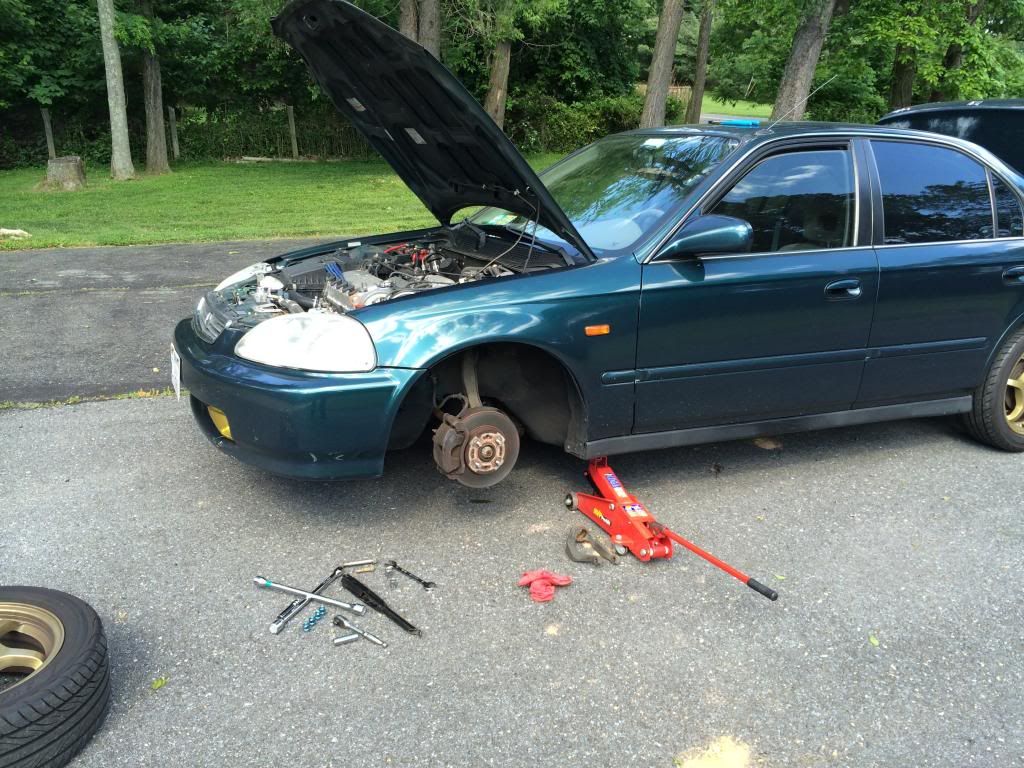 Awhile back one of the bolts holding my passenger side upper control arm got stripped.
So I bought a new bolt from Honda and a tap set from Harbor Freight.
I got the hole threaded but halfway through, the tap handle broke.
Pretty much why I only use Harbor Freight for tools I'm only going to use once. Luckily the tap didn't break and I was able to get it all cleaned up. It started getting dark and my lonely little shop light wasn't a lot of help so I'll finish tomorrow. Just need to put the new bolt in and bolt the coilover up.
Making some good progress, but obviously it would be much faster with more free time and more money.