Discussion Starter
•
#1
•
I'm all the time reading here at d-series.org but now i want to show off my boosted d13 from austria, europe.
STEP1:

It all started 2008 with a d13 minime. Yes, its a d13 - so changed tank, fuel lines, z6 head, manifold and ecu and it got it with oem esi exhaust. i only changed the rear muffler and took it to a friend - the one and only doc (doctronic.at), who mapped it. The result was 122,3hp and i think that was really nice for a d13 (standard 75hp).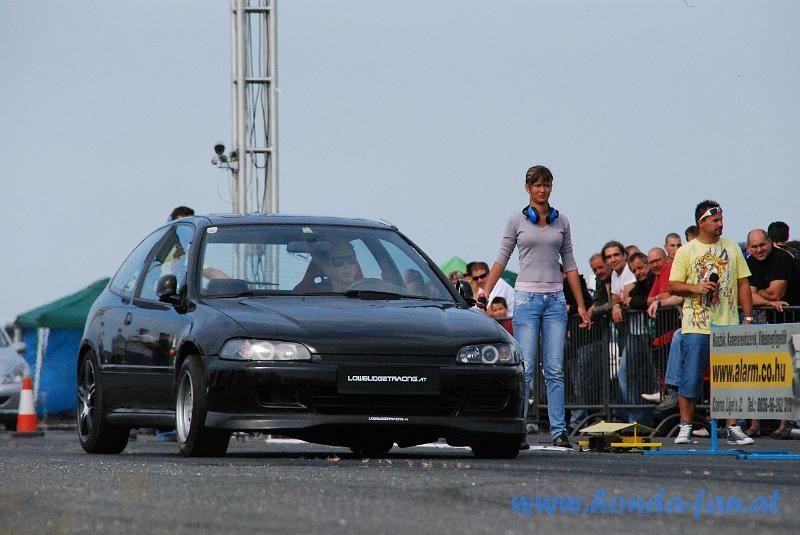 This was the time that i started dragracing. in was running a 16.0 and this was not bad in the smallest dragrace category.
At this moment i was infected. So i wanted to build something new...

STEP2:
A boosted d13. It all started as a low budget project. so i bought some used parts and with much help of my friends we put a used Garrett T25 on it
(oem nissan s13 turbocharger). Self built mini-ram manifold, downpipe and exhaust, 100cell catalytic converter, 450cc dsm injectors, running e85 - mapping again by doctronic. lowboost (around 7.25psi) on stock internals it made 189.9hp.