Brag's Ghetto-tacular method of getting compressed air for your boost leak test:
You will need to buy a 2-5 gallon air tank:
And a small air compressor: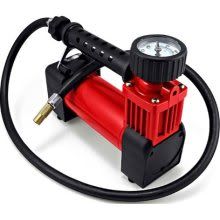 These can both be purchased from your local auto parts store for little cash. Some air compressors run on a wall outlet, and some can run from your cigarette lighter.
Essentially you want to get the air pressure in the tank up to 40-50 psi using the small air compressor. Then hook the tank up to your boost leak tester. This will not last very long, and won't get super high pressures, but back in the day in was the only way I could do a test since I didn't have any access to compressed air.
If someone has a simpler/cheaper solution for this, I welcome it.