Discussion Starter
·
#1
·
i got bored and thought i give u all an update on my setup status. all of this will be put on at one time. lol this will be a good week.
setup:
Garrett t3/t4 50trim .48 a/r stage 3 wheel
Tial 38mm WG
Greddy RS bov
Precision 440cc
Clips for injectors
SRE intercooler piping
JRC 6 Fmic
New style Greddy boost, oil pressure, and EGT gauges
Skunk2 short throw shifter
Bushing kit(undetermined right now)
Couplers and T-clamps( still need a good set and open to suggestions)
Ramhorn a/c comp. mani from SLS( waiting til they are available unless someone knows someone who makes them well with the nice micro polish look with DP and dump pipe for under a grand)
ECU with crome(from J-k tuning and will tune the car)
oil catch can(coming soon)
NRG engine torque damper
Mugen style Strut bar( took the mugen symbol off and will be painted black)
sway bars( still debating on brand)
Slim fan
Mics. bolts and gaskets( still figuring that out)
Greddy Profec b2 boost controller
Fast turbo oil line kit
Golden Eagle vaccum manifold(in the mail now lol)
sorry for the dark pics. this is in my basement.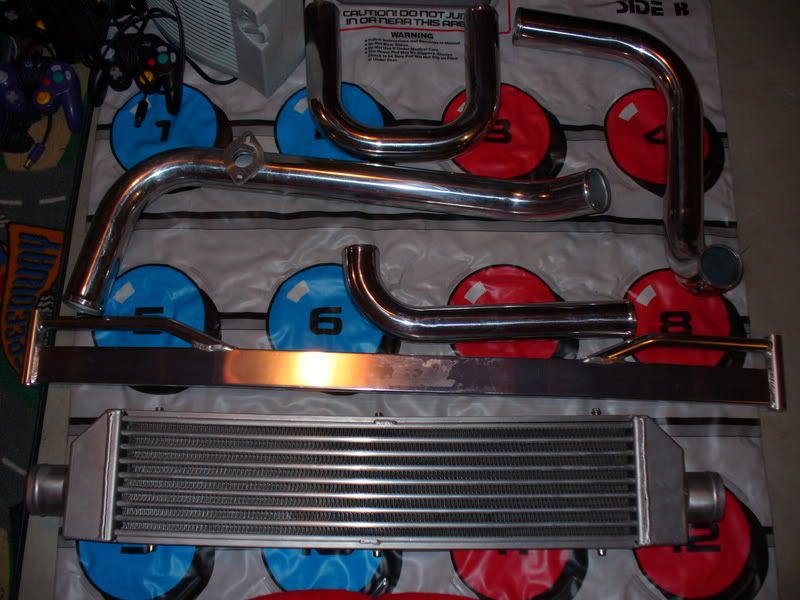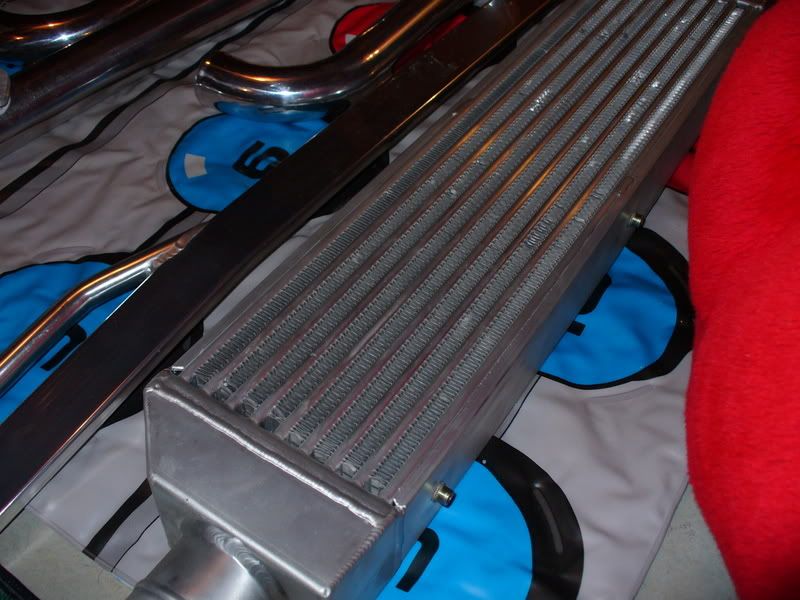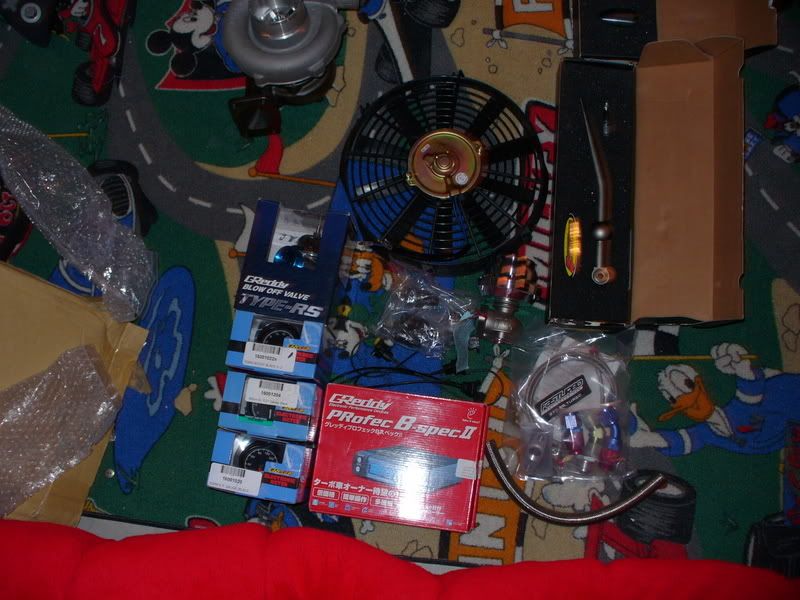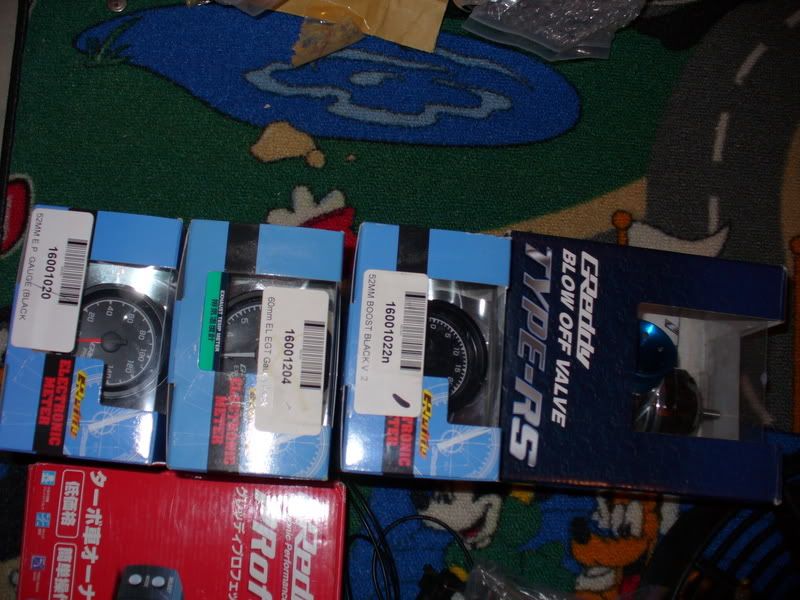 still wondering how or what i am supposed to do with the clips lmao. i will research it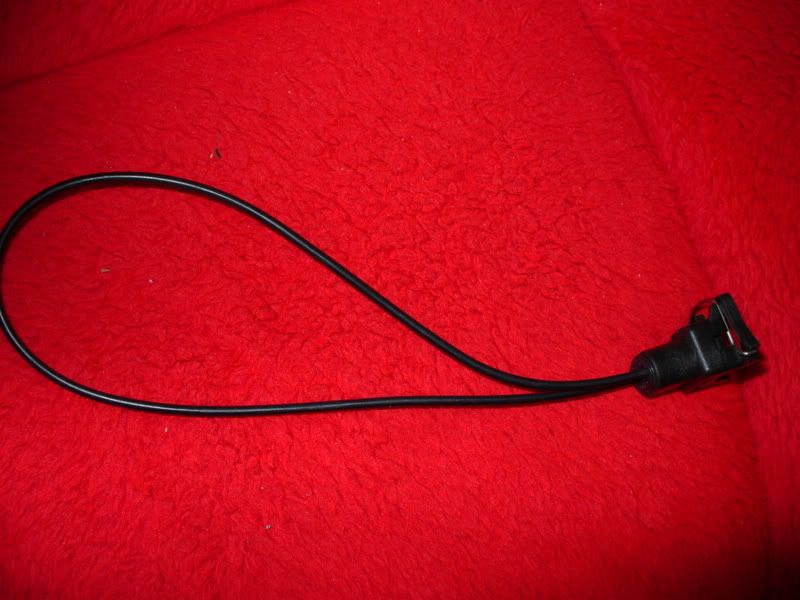 Garrett t3/t4 turbo versus Nintendo Gamecube ( who shall win? lol)
The reason y i am not boosted yet is because i buy games .... sigh... and motor parts to build my motor which will be built not long after i get boosted. but mainly what is holding my back is my a/c ramhorn mani package with dp and dump pipe.
am i missing anything else ppl?