DIY B-series starter on D-series box
OK!
So you might be thinking why would I do this?
Firstly my beloved D-series reduction starter motor got locked into the fly wheel and blew up.
It beyond repair. My Bad.
In general any rebuilt starter her would cost about 100 to 200 USD
Its just cheaper to go 2nd hand.
D-series reduction 65 USD
B-series reduction 55 USD
Tools used:
Dremel
Vice
14 spanner
Honda stater motor bolts(D-series)
Honda S40 bell house
File
I live far from the importers and was dumb enough to forget a sample and bought a B-series starter. My bad again.
So yes sometimes dumb things happen because of stupid mistakes. Oh well...
And so a friend of mine said to me he just makes them fit so I decided instead of returning the B-series starter for a D-series starter I would make the B-series one fit.
I thought to do a write up in case this helps out anyone.
Here is my blown up D-series starter next to my moded B-series starter.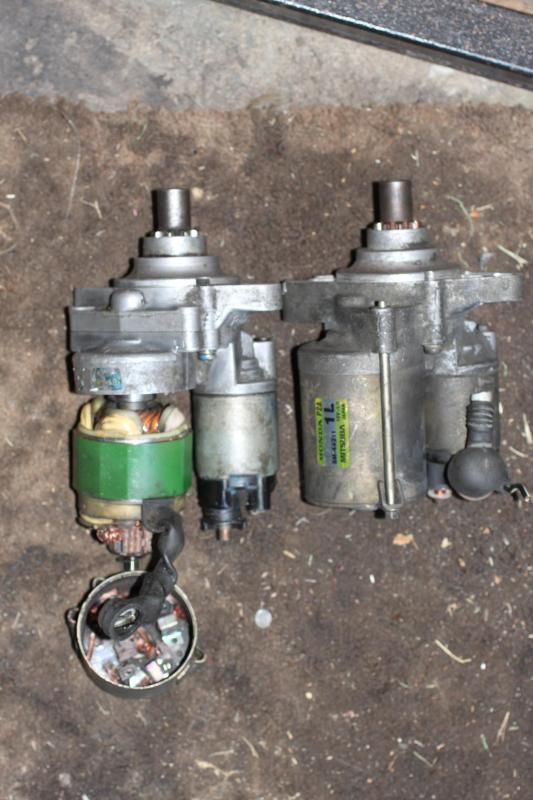 This is the left over bits of my D-series starter on left over bit of an old D-series S40 box. Same box currently in my car.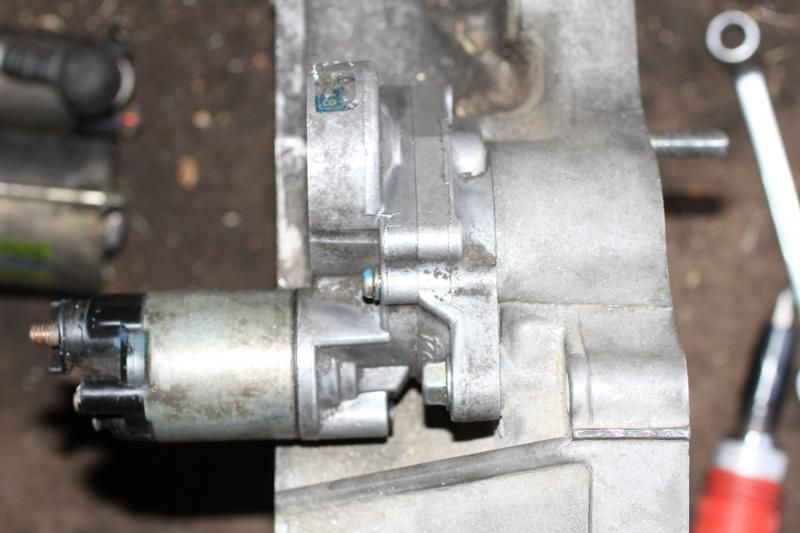 Here is the D-series starter mounted in the box fly wheel side.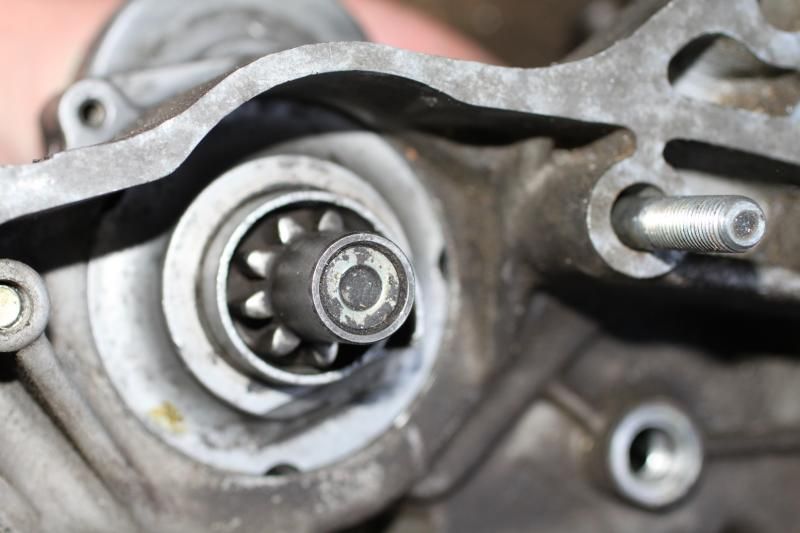 For comparison here is the B-series one in the D-series box (No bolts)
Shave this bolt a touch with a file. Don't go mad.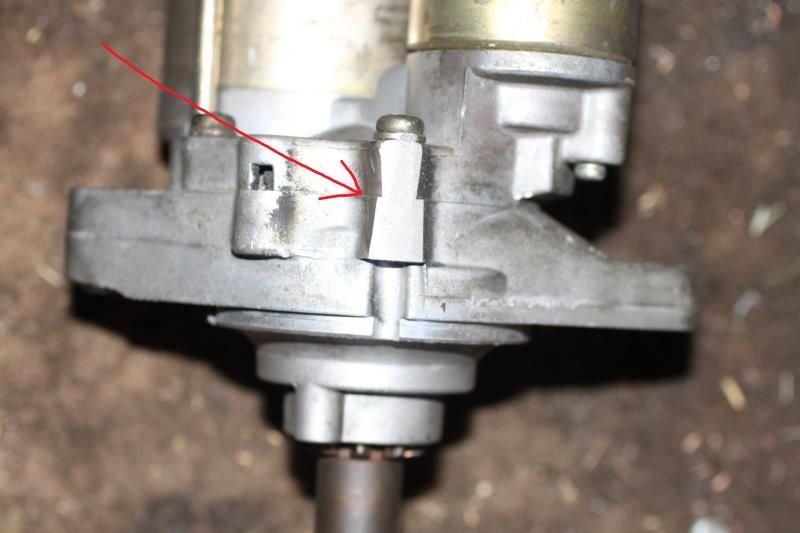 Shave the lower "ear" on the corner on the side facing the gearbox.