Discussion Starter
·
#1
·
Ok, so i want to read the rom that is on ym chip i have, and im just trying to work out what i need to do to read an AT29C256 chip. I know about the wire going from slot 3 to 31, on the chip part of it, but is there anything else i need to do, i stole the below picture from ryans 'willem burner woes' sticky. I want to know if there is any other little wiring i need to do, such as to teh highlighted yellow sections to the right of the chip.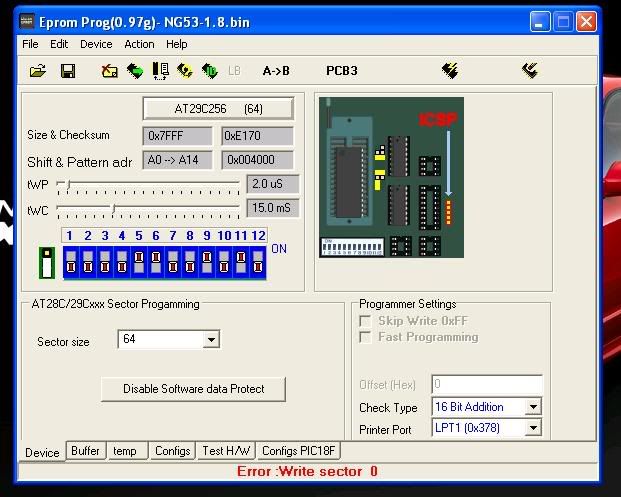 Or is it simply a case of putting the wire between slot 3 and 31, then getting the right setup in the willem program? And then press read?
Any advice would be good please, although i know this topic has been beat to death, i just need it in real simpletons terms here so i can get my head round it, i dont want to delete the map i have instead of read it!
Cheers guys!