I traded my 92 gsr eg hatch for a 90si turbo single cam.. and let the build commence (plenty of picture furthger into the thread)
traded the shell for an xbox 360 and $200 lol then i traded the 360 and a ps3($300 on craigs) My buddy and i went on a badass roadtrip to get the ps3 then go trade for...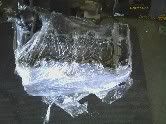 75.5mm vitaras, eagle rods, acl bearings
z6 head with skunk2 springs and s2 retainers.. still need an aftermarket cam and possibly some valves just to be thorough
The new project car 90 si when i got it: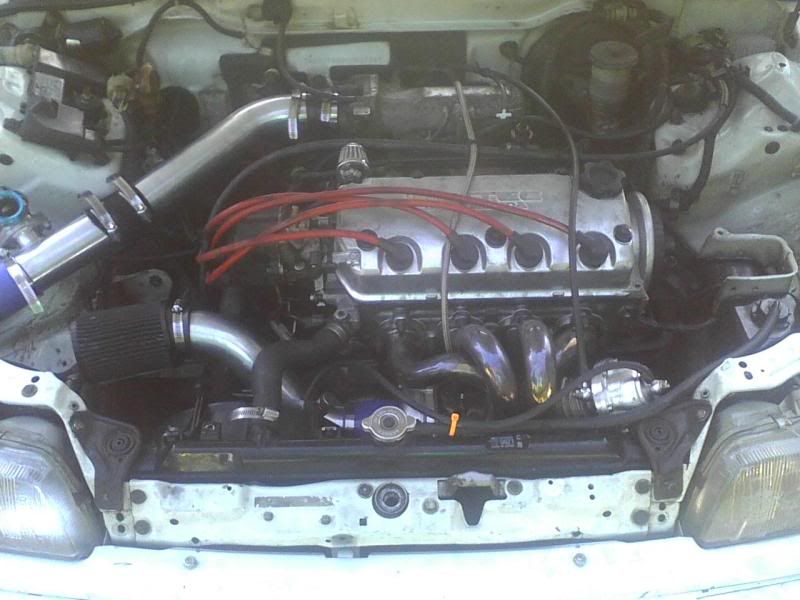 ebay parts soon to be virtually non existent
update** i need to get new pics of my engine bay a number of things have changed..and soon the motor will change to the built one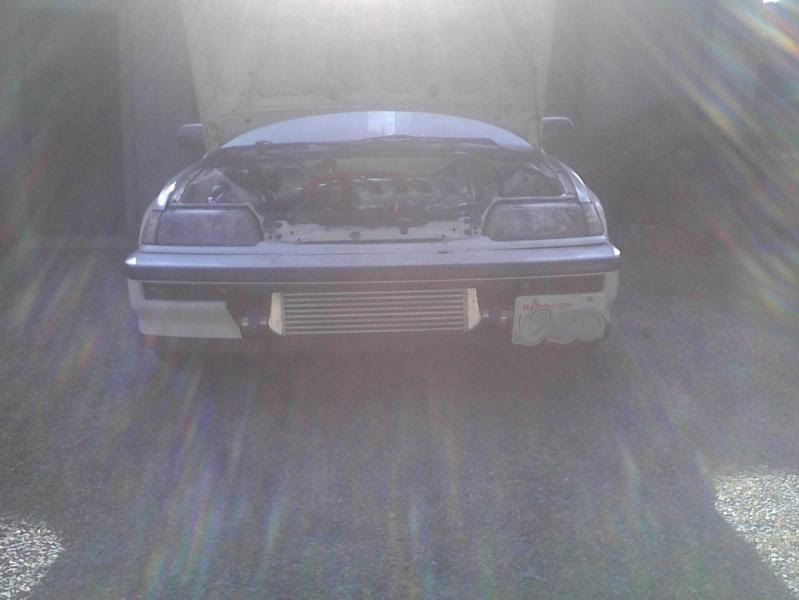 sorry about the glare
Parts that are going into build:
* = installed
Tuning:
*Omnipower 4 bar map
*Neptune ecu Demon
*AEM wideband uego
*obd0->obd1 conversion harness
speedfactory for dynotune
*750cc rc injectors
Head parts
*skunk2 retainers and springs
*Hondata intake thermo gasket
*Skunk2 adj. cam gear
*Bisi 2.4 Turbo camshaft
*some p&p by me
*edelbrock intake manifold
*power enterprise 68mm tb

*Engine block:
Vitara 75.5mm pistons
*eagle rods
*oem headgasket
*Acl bearings
Turbo setup:
*T3/T4 Ebay turbo
*Tial wastegate
*Tial Blow off Valve
Go-Autoworks
full Ramhorn with downpipe and dumptube
Back door intercooler with 2.5 inch Charge piping from
Go-Autoworks
*oil lines from Go-Autoworks!
*Aluminum Half radiator and slim fan
*3 inch mandrel bent stainless steel to Magnaflow 3in/3out
Suspension:
*KYB AGXs on 2 inch drop neuspeed springs (from Cory Jordan)
*Etd traction bar (from single cam fan)
*Etd radiator mounts to install half rad.
* ebay rear lower control arms
*Revo front and rear camber kit
Gauges
*Autometer Boost gauge
*Autometer oil pressure mechanical gauge
*AEM wideband uego
*Vision fuel pressure gauge

Drivetrain:
*Stage 3 SPEC sprung 6 puck (from 96EK Dowork)
Mfactory lsd (From Aquafina)
Stock axles
GearSpeed 4.43 final drive!
plenty of new pics coming soon
let me know what you think
FUTURE PLANS 2010
--Suspension Upgrades(pic bushings, asr rear subframe brace and sway bar)
--
--(If ebay turbo fails)Bullseye 50 trim turbo From Go-Autoworks or gt30r
--Harness from Chasebays cm2
--Chase bays fuel line tuck kit
--Carbon fiber hood, mirrors and hatch.
Completed plans for 2010:
Bought--
manifold, downpipe, dumptube, and backdoor intercooler kit from go-autoworks!
Bought- Rear Disc Brake conversion(need to install)
3 inch exhaust completed and installed