Discussion Starter
•
#1
•
In December of 2008 I was in college still and got married, so I bought a cheap car for my wife, a 1988 almond cream sedan. It had a locked up trans and a Y8 with DPFI still. My intention, and what I did for the most part, was to MPFI swap it and drop in a new DX trans and an A6. I never could get my wife to learn to drive stick, so I never finished the car.
I sold it after it sat for over abyear, and it changed hands, gained a vitara build and turbo, and had a rough time. The guy I sold it to ended up with it back as a shell, and I swapped him some seats to get it back.
This is what it looked like when I bought it.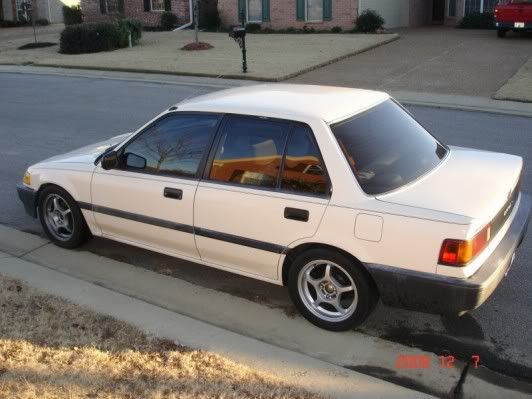 Here's a few pics of how it looks now, radiator support is pushed in some and it has hood pins and the frames been cut for a bumper exit.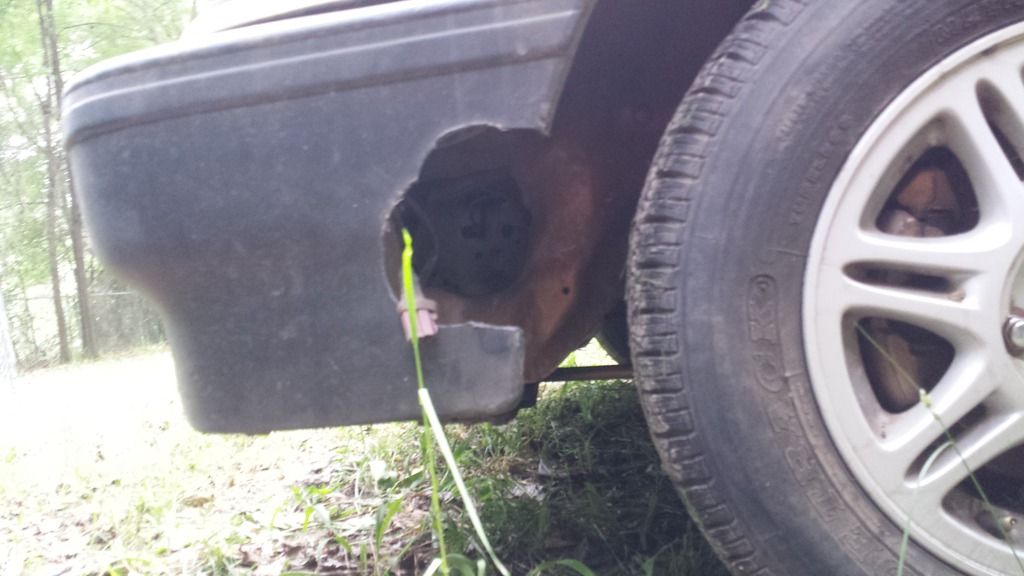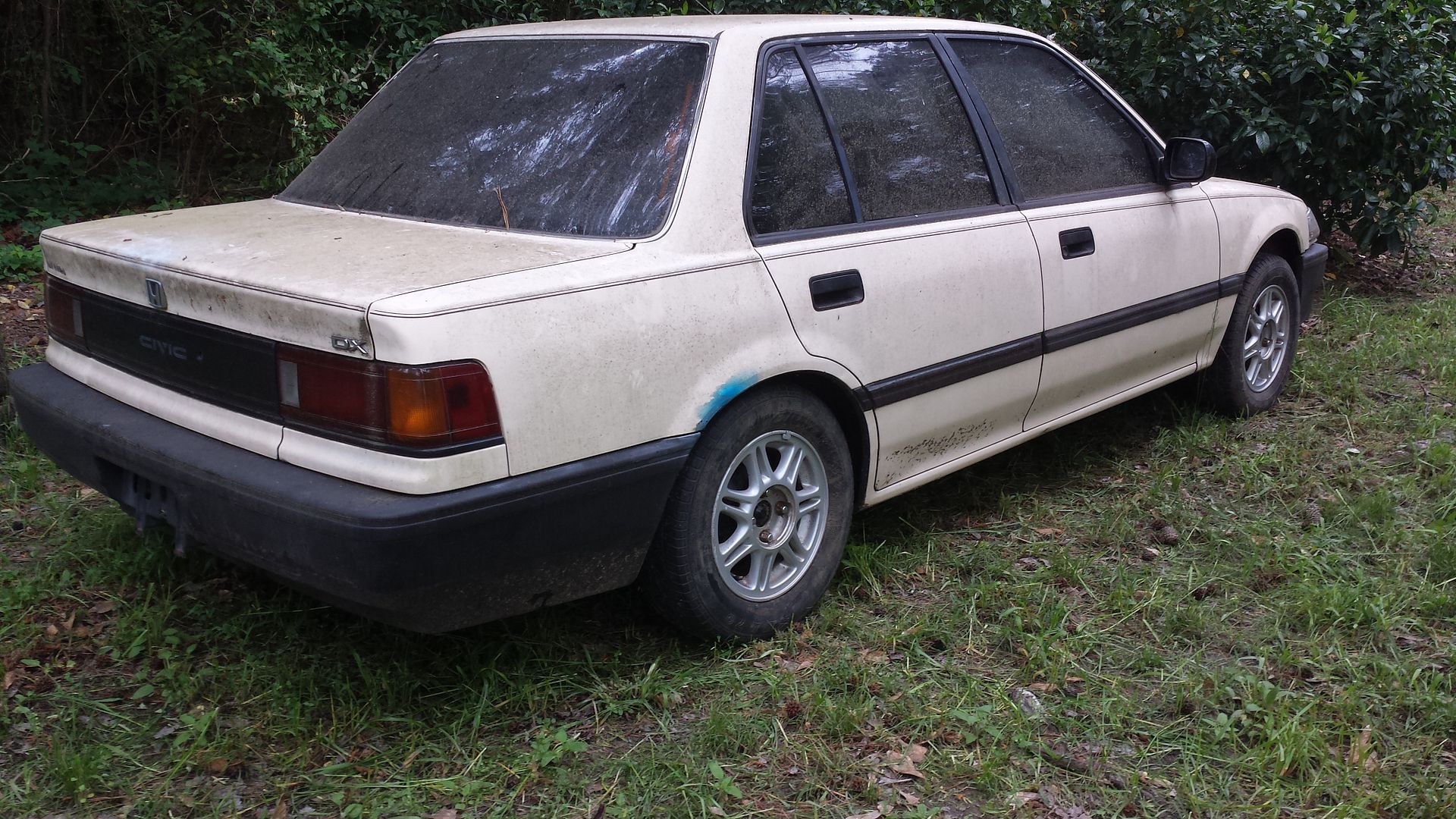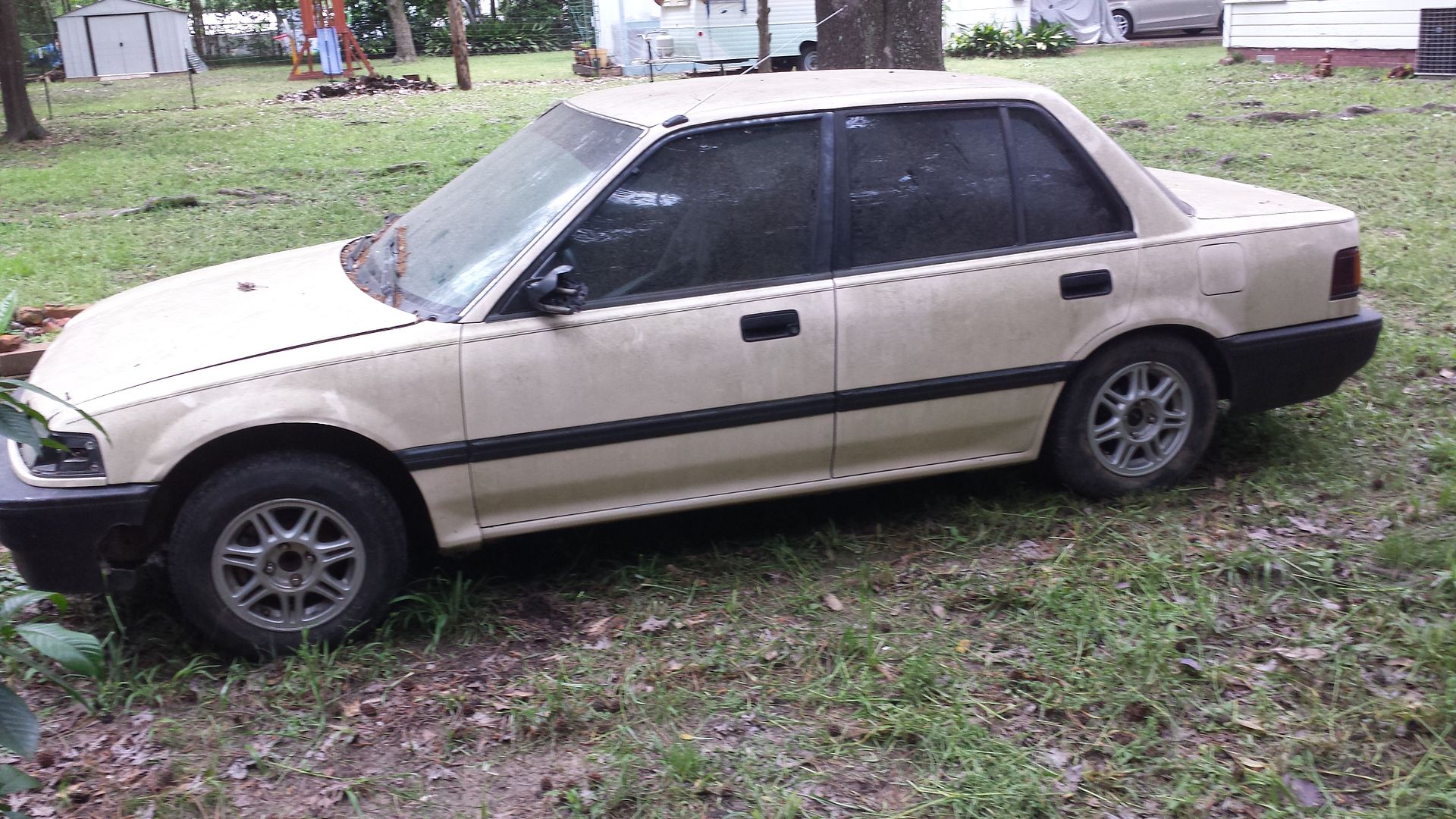 I have nearly everything to throw a B16 in this car and get it running for super cheap, then throw a Holset on it until I can put rods and pistons in a spare block and turn up the boost.