Discussion Starter
·
#1
·
So not having a Honda anymore I had put up an add for my old turbo parts. Lo and behold someone offered me a running Del Sol for them. I've always kind of liked these cars and I wasn't going to turbo another D-series any time soon so I jumped on it.
She's super rough but for used intercooler, piping, blown turbo, and a cast manifold ... I'm really not going to complain.
It's an autotragic with a d16z6, it has some sort of aftermarket spring/strut combo on it. I haven't gotten in there to try to verify anything yet and ... a 5 lug conversion. Also most likely needs an axle replaced.
It has some mismatched 17s (one enkei and three more generic ones) which may have to go.
Also last but not least. The trunk lid is toast. I guess someone pried it open and cut the latch ... all of the latching mechanism stuff is gone so I may forgo getting a new trunk lid (since I'd have to replace the lid and all of the associated hardware to make the trunk close) and turn it into a mini ute.
Here she is in all of her banged up glory.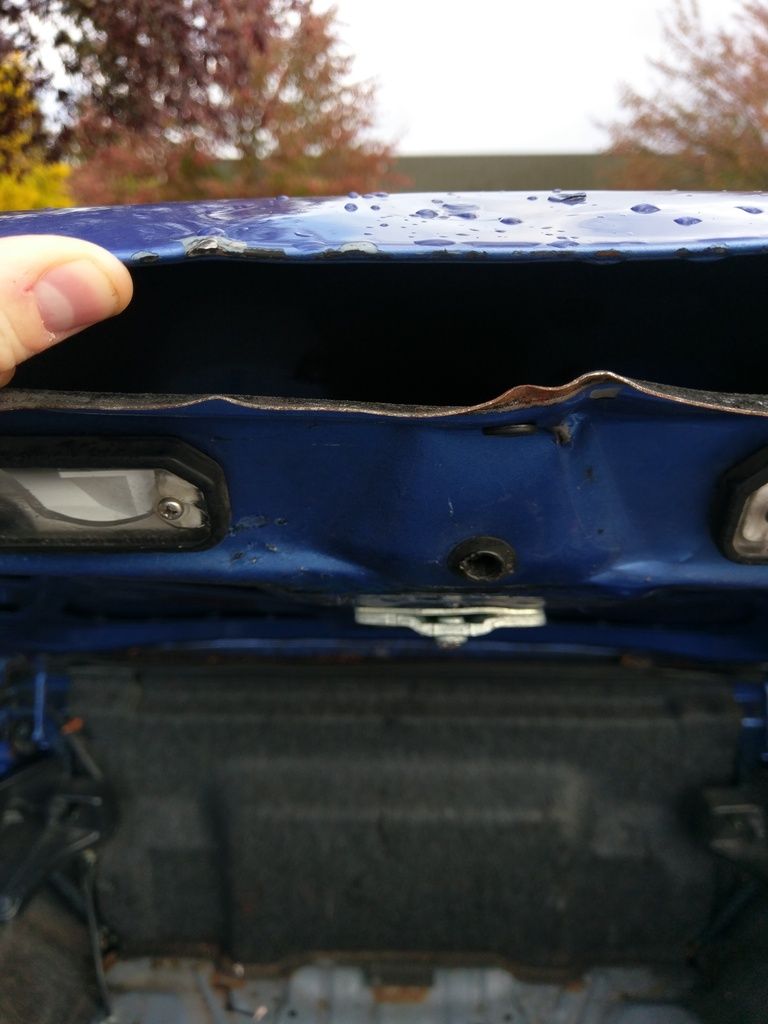 Needs some help but it runs and drives. Now I have a spare car if any of ours needs to go to the shop ... and it'll get way better gas mileage than the subaru.