Hey everyone.
I've been planning this transmission build for a number of months now and finally it's done!
I've been using an S40B000 5-speed, stock gearing with a Quaife LSD in my '93 del Sol Si since I converted from auto to manual some time back in 2012 (or 2013… I don't remember).
I'm nearing the end of a head build and wanted a transmission with tighter ratios to complement the performance of the engine and suspension at the track. The RPM drop between 2nd and 3rd was pretty significant.
So I did this.
Here's the stock S40B000 gearing:
1. 3.250
2. 1.909
3. 1.250
4. 0.909
5. 0.702
FD. 4.25
Here's what it is now:
1. 3.250 (stock)
2. 1.909 (stock)
3. 1.565 (MFactory)
4. 1.250 (stock 3rd)
5. 0.878 (ZC)
FD. 4.25 (stock)
It's also been rebuilt using the Synchrotech Carbon Synchro rebuild kit.
http://shop.synchrotech-transmissions.com/89-00-Carbon-Rebuild-kit-40mm-BSK-SYN111-D16.htm
Here it is, dressed in gloss black, all tucked into the back of the Jeep: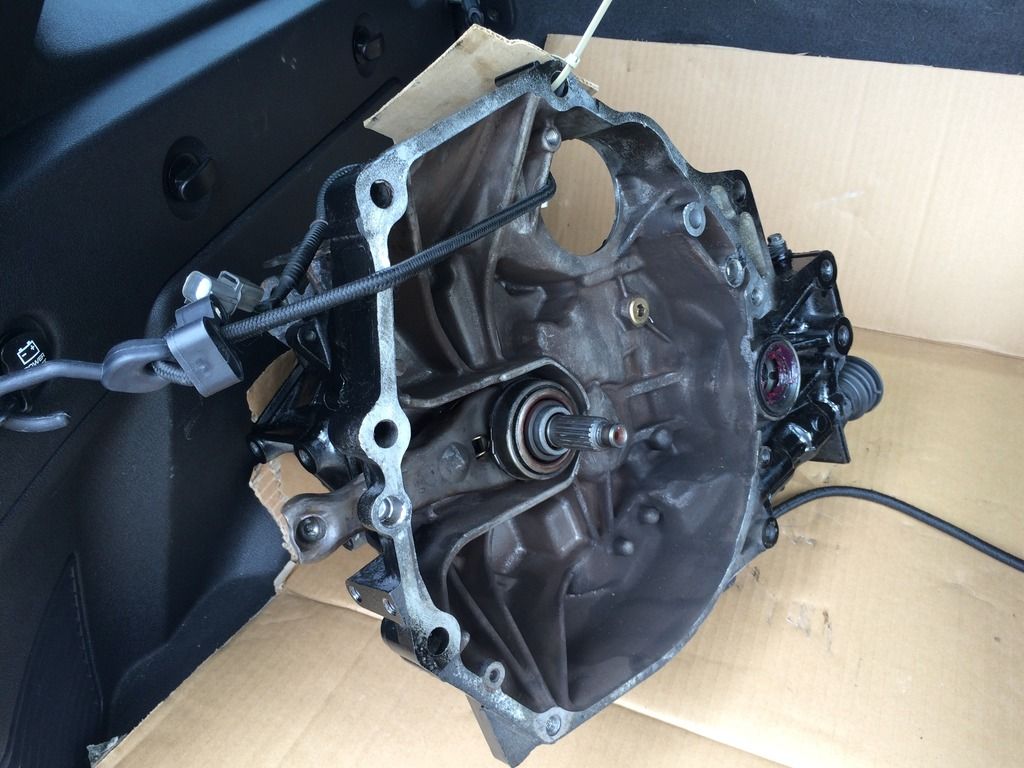 I just dropped it off at my mechanic's shop earlier this evening. The car should be ready this weekend.
Thanks to Phil from Barrie for the exceptional work! Phil is a transmission artist and I would highly recommend him to anyone. An especially big THANK YOU goes to Kyle (bake82) for the referral.
Here's a
link
to the car build.
Videos to follow!!