well a few friends, slowex98, and I decided to take a trip to chattanooga to look at a new car for slowex98. we got some decent pics on the way there, so i figured id post them up. we are not very good photographers and we are using a little samsung 6.0 megapixle camera. if you have any tips, post them, but dont flame in my thread please.....
on with the pics.
this is the guy that i traded my ls too. god that car looks so much better with the SI's than it did with the 17's on it before. yes its green on one side and black on the other, i think he is painting it all green. and that intercooler is mine. just havent had time to take it off.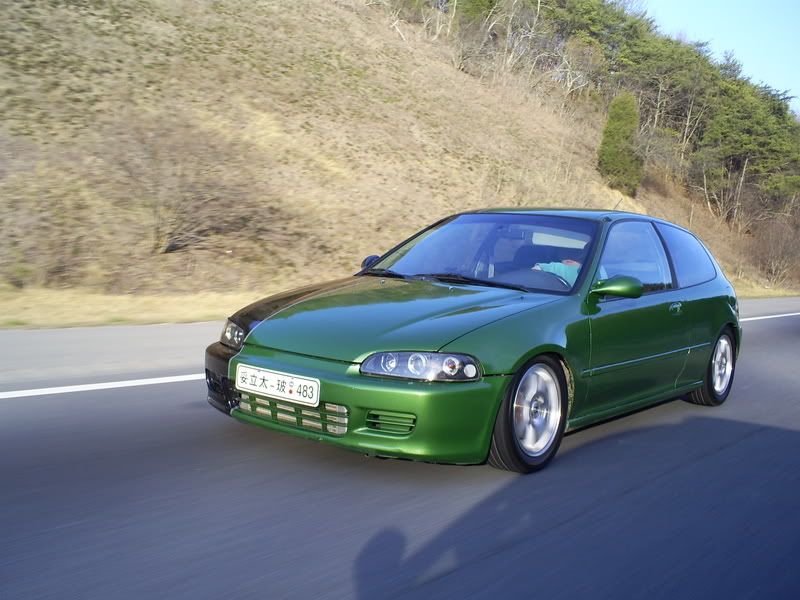 this is my buddies 93 ex. he just got it friday and he got a hell of a deal on it. 2000 bucks. and it has crower stage 2 cam, competition stage 3 clutch, skunk2 exhaust, header, and neuspeed coilovers. body is almost perfect and so is interior. now it just needs a cam gear and a tune cause that cam sounds like shit.
here is slowex98s car. he wouldnt ever get next to us so we didnt get any moving pics... dumb ass! lol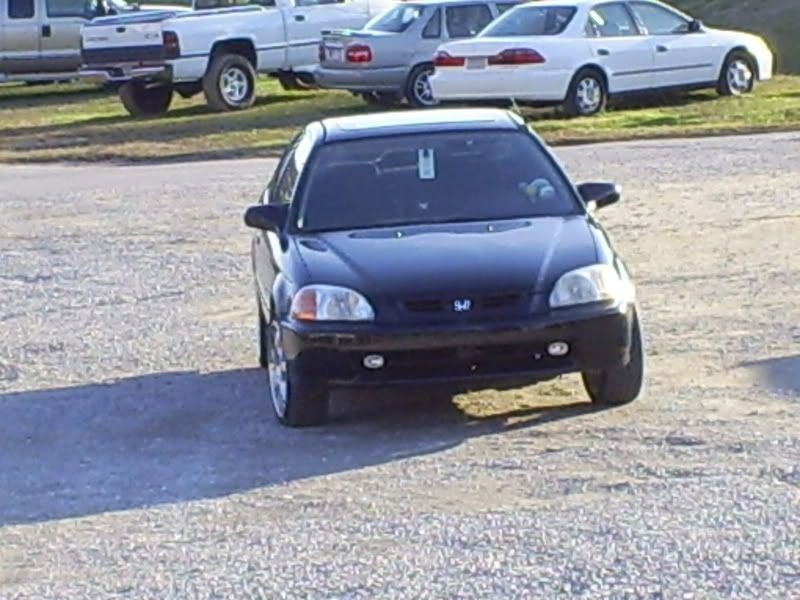 heres the car slowex98 is planning on trading his car for. its a 92-95 ex with a b16 swap (ill convince him to remove this shit of a bottom end), momo seats, 18's(ugh, deffinatley will come off). but it is a nice car. and he will probably be able to trade straight up for it.
and last but not least a few pics of my car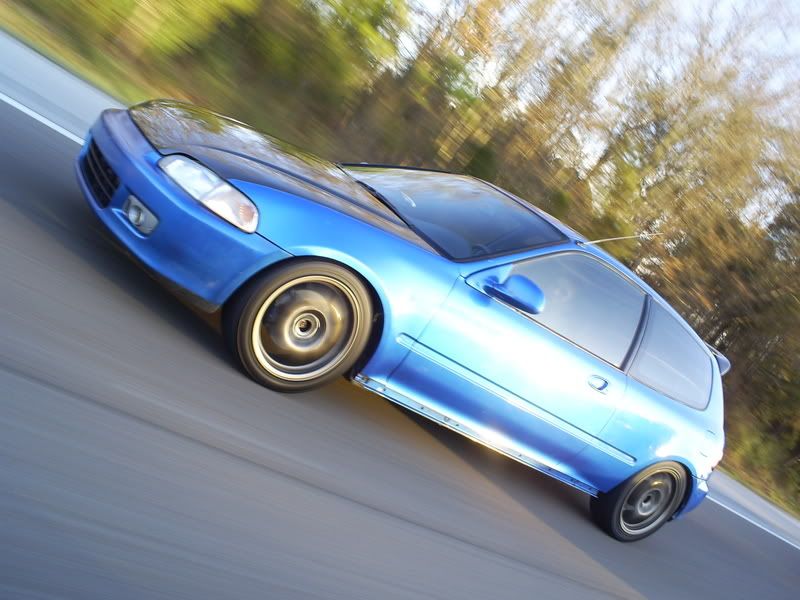 yes thats a tv in my head rest..... those are my new sparco seats... ill explain later.