Finally took the plunge to build a quadcopter (so leave the drone BS out of this thread please. Its a quad not a "drone")
This is a build I started last night and will hopefully be finished by saturday.
Its a Tarot 650 Iron Man frame.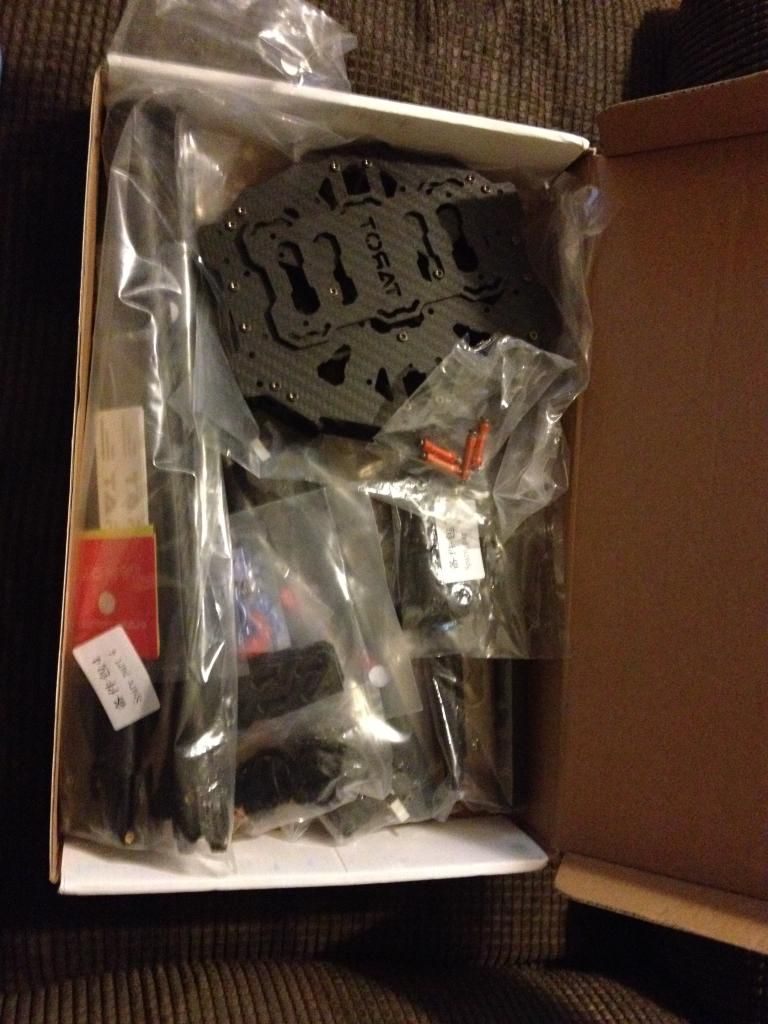 THis is right after installing the arms, and the legs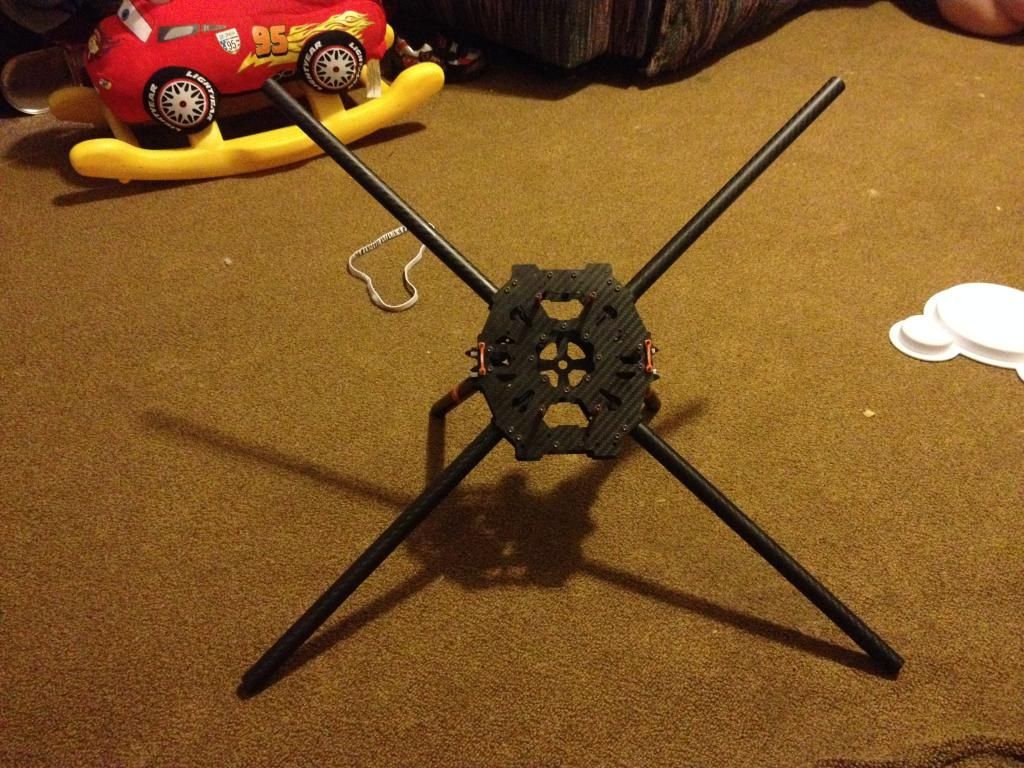 After mounting the 2 arms for camera mount/gimbel, and added the feet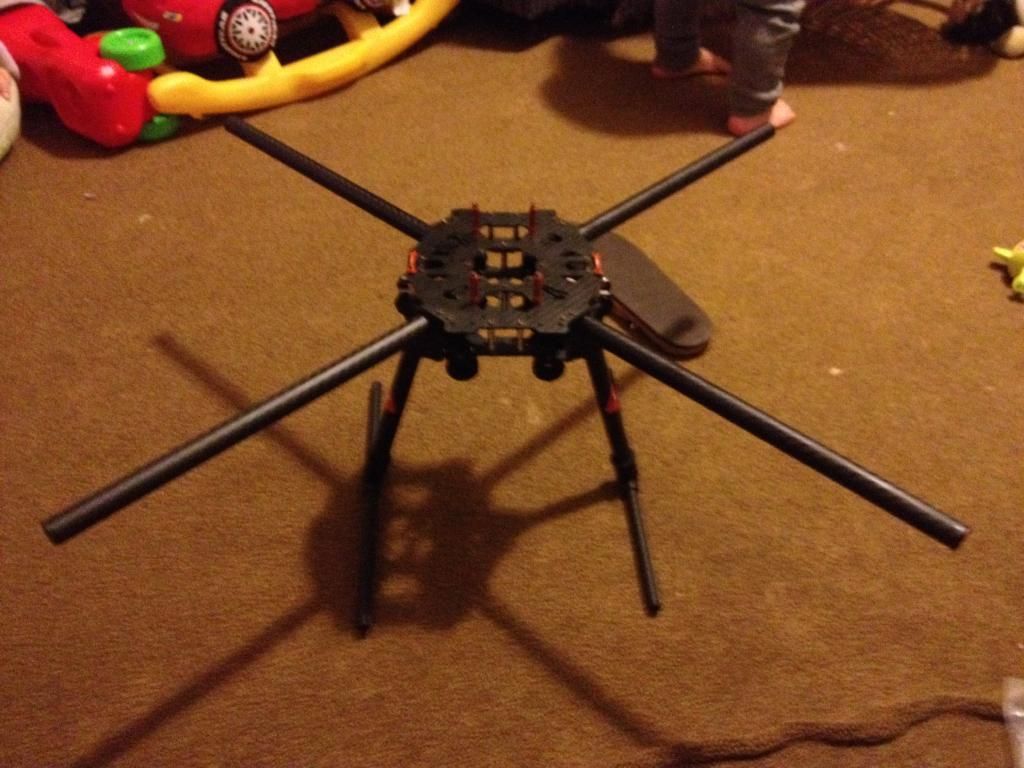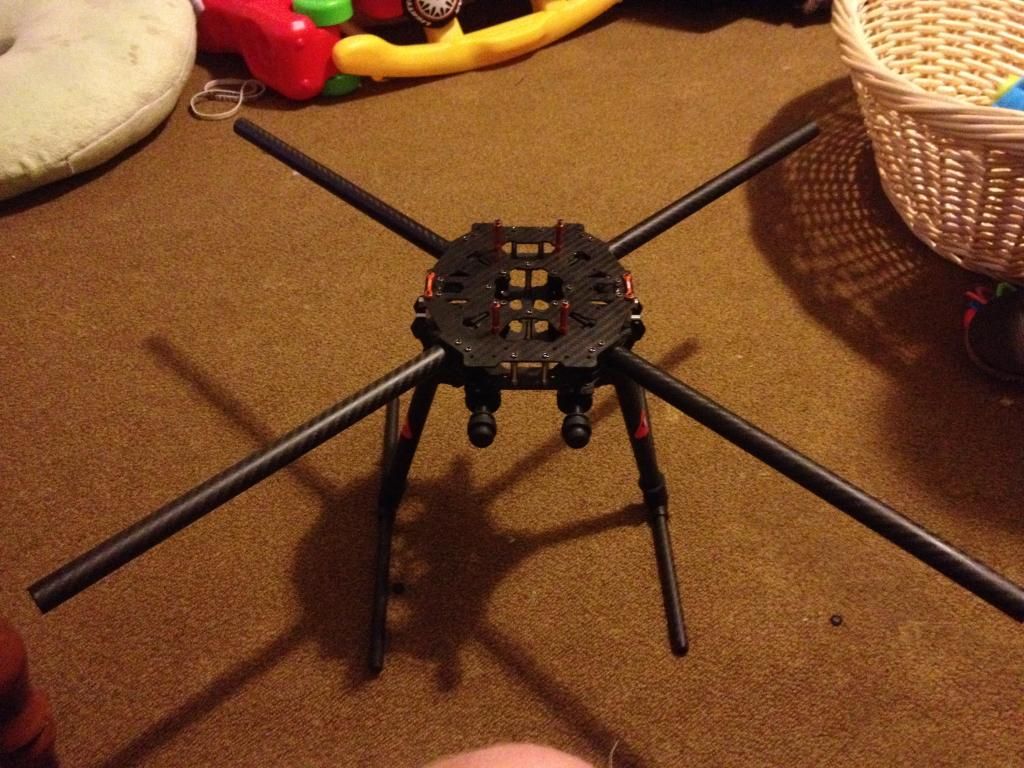 Loosely installed the motor plates. Orange is going to be the front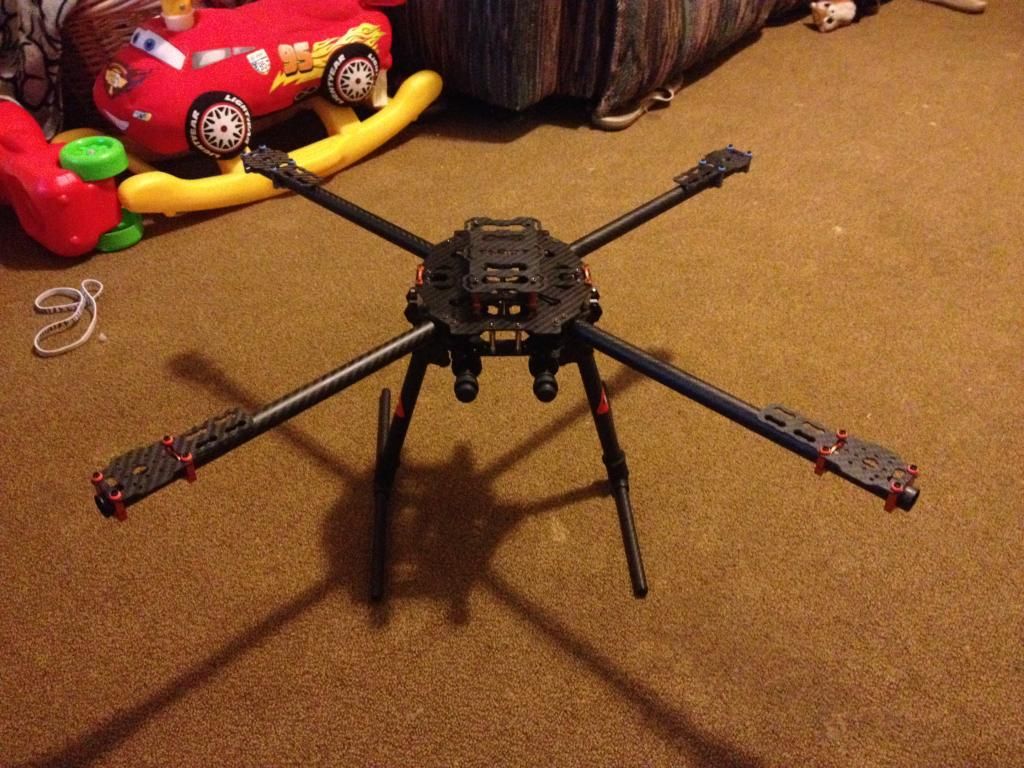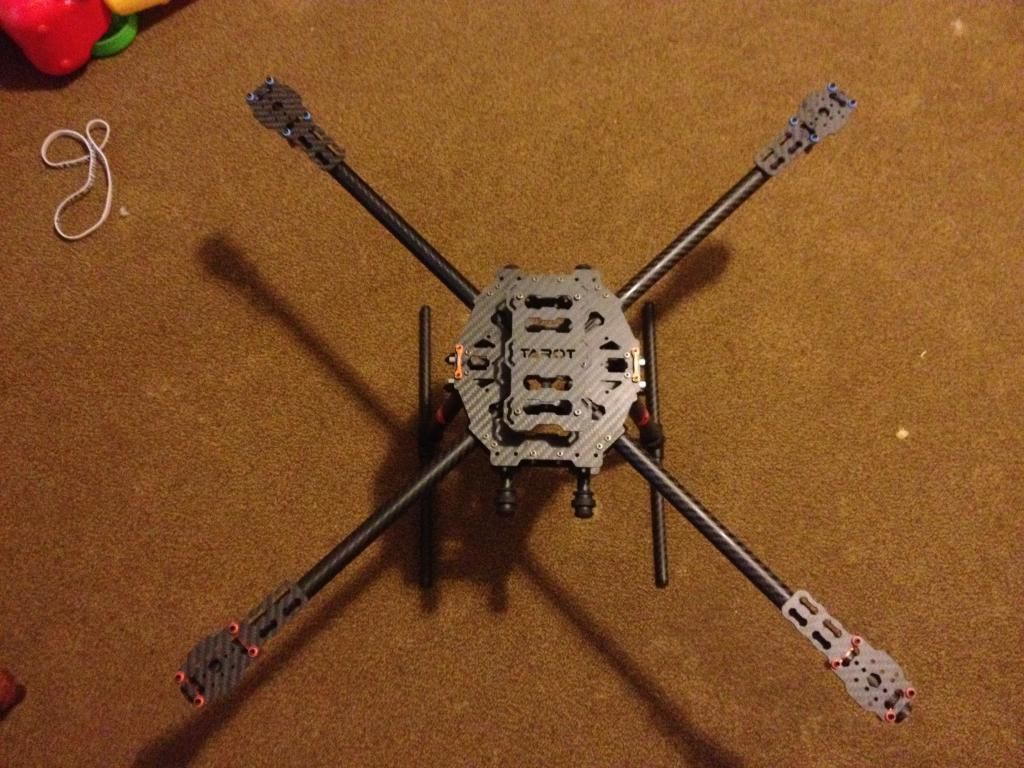 Thats what I got done last night. Took about a hour to do it and with the lack of instruction it was overall pretty straight forward.
Tonight I hope to level up my mounting plates, mount my motors, install my ESCs, Flight controller, GPS, OSD, VTX, and camera