Yes, that I understand. I have both the old and new: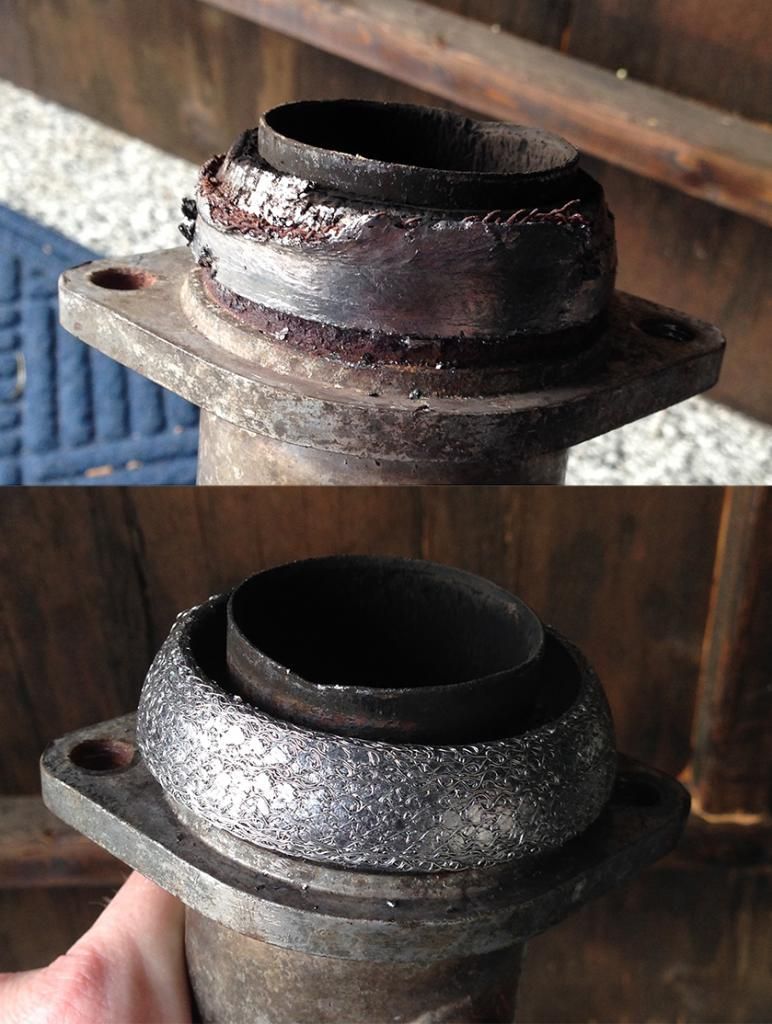 The larger donut is for the test pipe (came with it). The problem is how to match the flange bolt diameters and remove the 2" part of the pipe from the downpipe.
I've googled for a while and there are bolt patterns for 2.5" flanges ranging anywhere from 3" to 4.5". Do I just McDurper it and thread the bolts through both flanges at an angle? Doesn't seem right to me...is there some allowable difference between the bolt center on both flanges?