After a bit of a delay, on-board logging is now functioning on the Demon/Neptune Combo.
Take a look: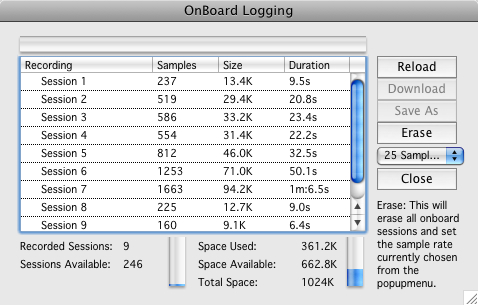 The entire functionality of the firmware has been rewritten so we can bring you a solid implementation of this feature. We're also pleased to announce that unlike our competitor, you'll still be able to datalog via the software or have a TunerView connected and displaying data WHILE On Board Logging is actively recording. This will be great for dyno tuning!
So here's the general information you're all looking for:
The new firmware and software are available at
www.hrtuning.com
You will need to upgrade your firmware and step-by-step information on how to do this will be available in the Help section of the software.
Every Demon unit sold so far is equipped with a 1MB dataflash chip which can be used to store quite a lot of data. 2MB, 4MB, and 8MB upgrade options will be available shortly.
We're going to keep the sale price at $399 for just a little longer, so take advantage!
Thank you all for your support and patience. Enjoy this awesome new functionality!
To sweeten the deal a little more, we are going to offer Free Installation of the Demon Hardware into your ECU for everyone that purchases the system between Nov 1th and December 24th.
Call if you want to bring your ECU up to purchase the Demon/Neptune Combo or order from the link on our website, and select the Free Installation drop-down and send your ECU in once you place the order on our site.
Xenocron Tuning: Neptune RTP and Moates Demon Package - Realtime Tuning Board #[Neptune-RTP]
Feel free to ask any questions you may have through pm or email.
-Jay