i guess i should've specified some more. I had previously run all the wires properly.
this is what it roughly looks like. all the power wire and fuses are Knukoncepts, two rca's- the 4 channel are street wire, and the subs is a scosche i believe.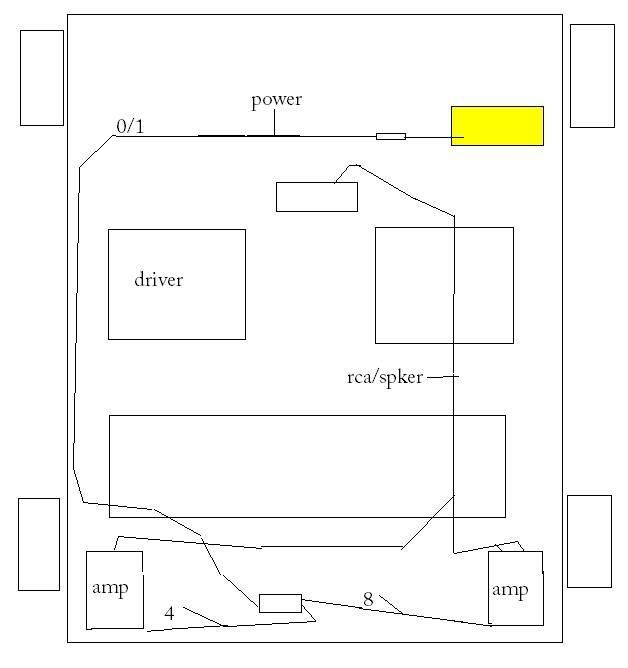 the main power line is 1/0, 4 channel is 8 and mono block is 4. Both amps have corresponding ground lines. I think the 4 channel ground is a little less then 3 feet.
I have no alternator noise when the rear deck speakers are connected to the receiver. So i don't believe that it could be coming from that.
I'll try soldering the connectors together. right now they just have the quick connects on.
The seat belt bolt you are speaking of, the one upper or the lower?