Here's the spiders when they ran to the corner after I opened the door. They made a silk screen over the window and when I rolled it down, the wind caught it, whipping it up into a rape and carying away half of them. I'm just letting them get on with their life. If they hang around and become a problem, they will get hosed.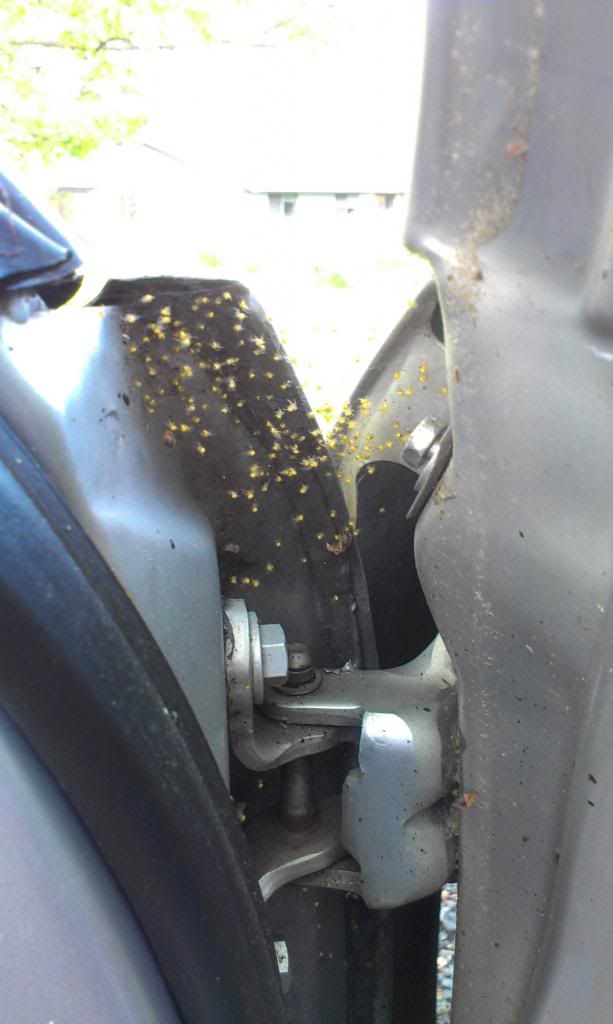 Hah
A document is only as good as it's kept,
Look at what happened to George Mendel, a large portion of his work was burned by the religious dudes that took his place when he passed, despite many of his ideas being ahead of his time, cause it was poorly kept, and only published on low key journals.
The Day DSO goes under all my work would be lost.
We need a HondaWiki.
I think I will post the rest of the info In my Dash thread in the Showcase,
https://www.d-series.org/forums/showc...ters-dash.html
If anyone else has anymore articles or resources related to the topic, feel free to post.