It was really easy to do
Only needed a few tools
12mm wrench
1 tap size M8x1.25 this was on loan from CrazyMX6 thanks homo lol
1 drill bit to drill a hole sorry i dont know the size of the bit, cause the marking were wore off. Anyone know the correct size so i can post it here.
1 drill bit to drill out the holes for vacuum for the iacv
1 shop vac. or house sweeper
and a drill cordless or electric
Well here is what we have the all famous auto y8 mani, as we all know the auto mani uses a iacv that on the tb eww gross lol.
So lets change this shit over to run a proper iacv.
First what i did was go ahead and use the one hole already there and bolt the iacv on to the mani. Make sure you line it up real good or really close to good.
Sorry I missed a pic here. but with the iacv still bolted to the mani go ahead drill a hole that you will tap. I left the iacv on so i can yuse the hole as a centering guide that way it was striaght and didnt get cockeyed while i was drilling. Also I didnt drill all the way threw the manifoldI prob went im guessing 9/16 deep. Enjoy my pic lol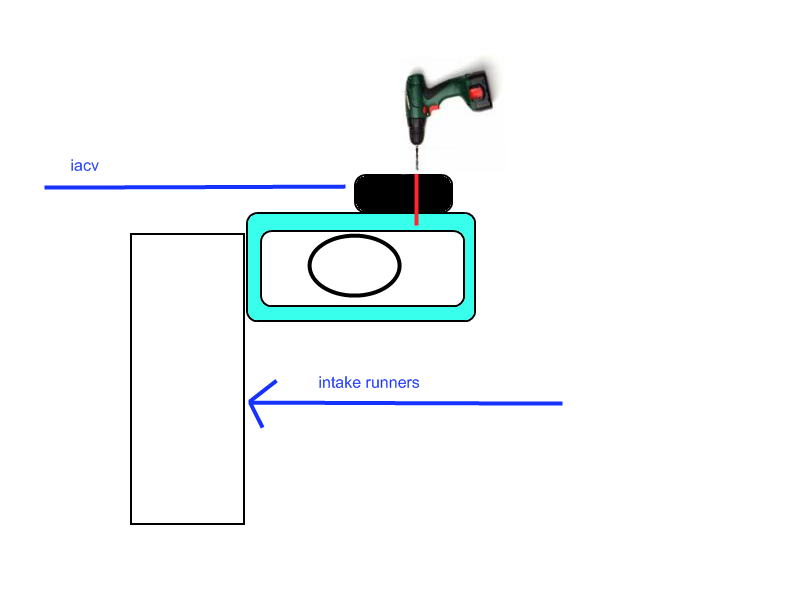 Next get the tap and a wrench and center the tap right in the middle of your hole. With it sitting straight up and down use one finger for downward pressure, and your other hand for turning the wrench. Once it starts to make threads you dont need any pressure let the tool do the work. Turn it till it stops, back it out some and work it back and forth.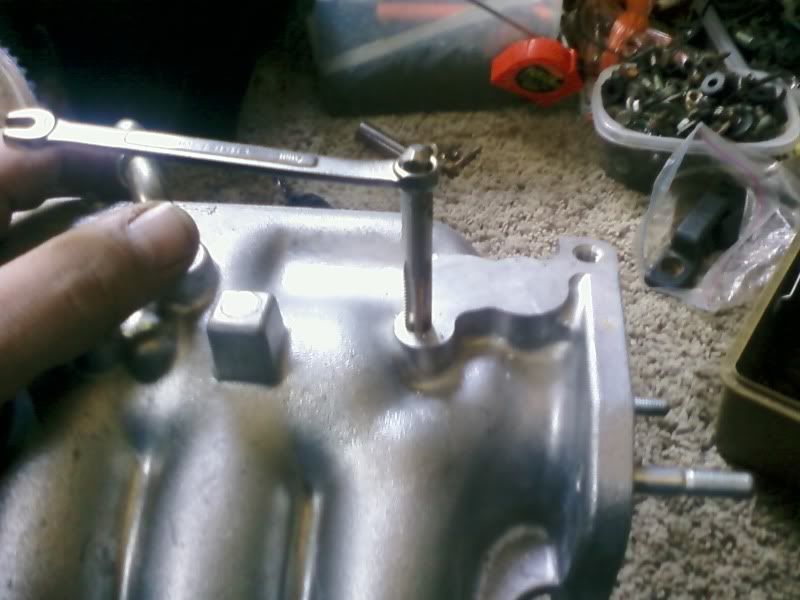 Now with the hole tapped go ahead and test it out make sure u didnt mess up lol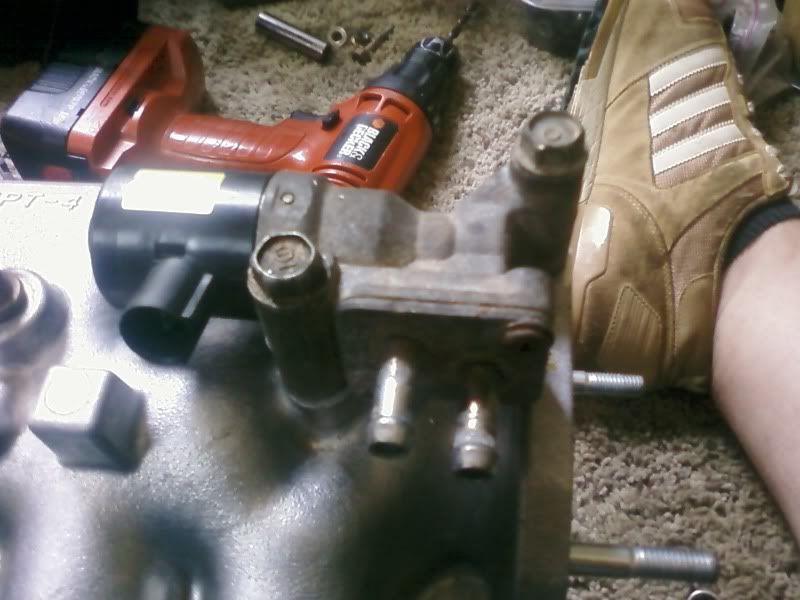 Now with the iacv removed you can see to oily rings that were left by the gasket. Locate the center of each ring and starting in the center with the drill bit you used to drill your tapping hole and drill all the way threw the intake manifold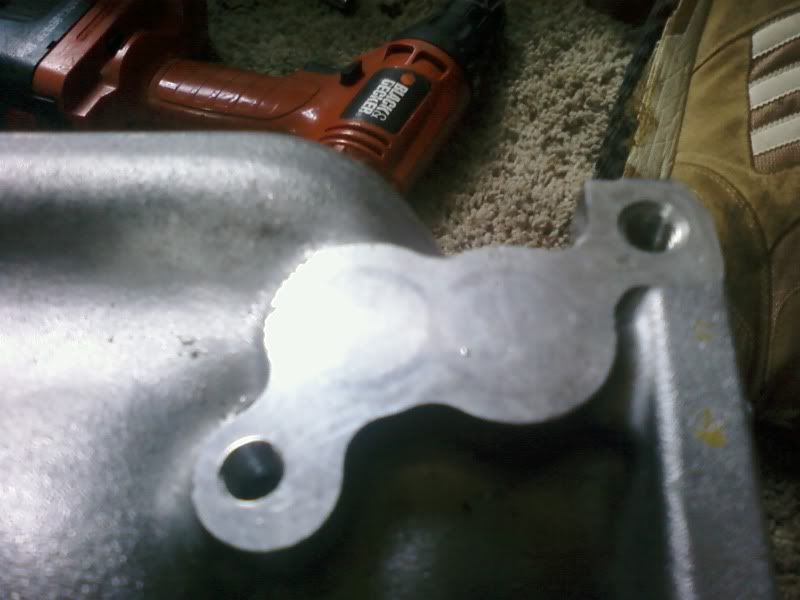 First set of holes drilled
Also when i drill these holes I put a vac hose in the mani to catch most of the shavings
Then i used a bigger bit to make the holes bigger